The uAvionix SkyEcho 2 electronic conspicuity device is the clear winner among pilots who have claimed the £250 rebate from the CAA.
The CAA released figures to date (up to Jan 13) after a Freedom of Information request made by FLYER. With six weeks left to go on the rebate scheme, the current figures show that SkyEcho 2 took 58% of all rebates so far:
SkyEcho 868 rebates claimed
Pilot Aware Rosetta 302
FLARM 143
Certified GNSS source for Mode S transponder including a GNSS position source 53
Power FLARM 35
ADS-B Out capable transponder inclusive of GNSS position source (Mode S enabled) 29
ADS-B Out capable transponder without GNSS position source (Mode S) 26
Other 32
Total 1,488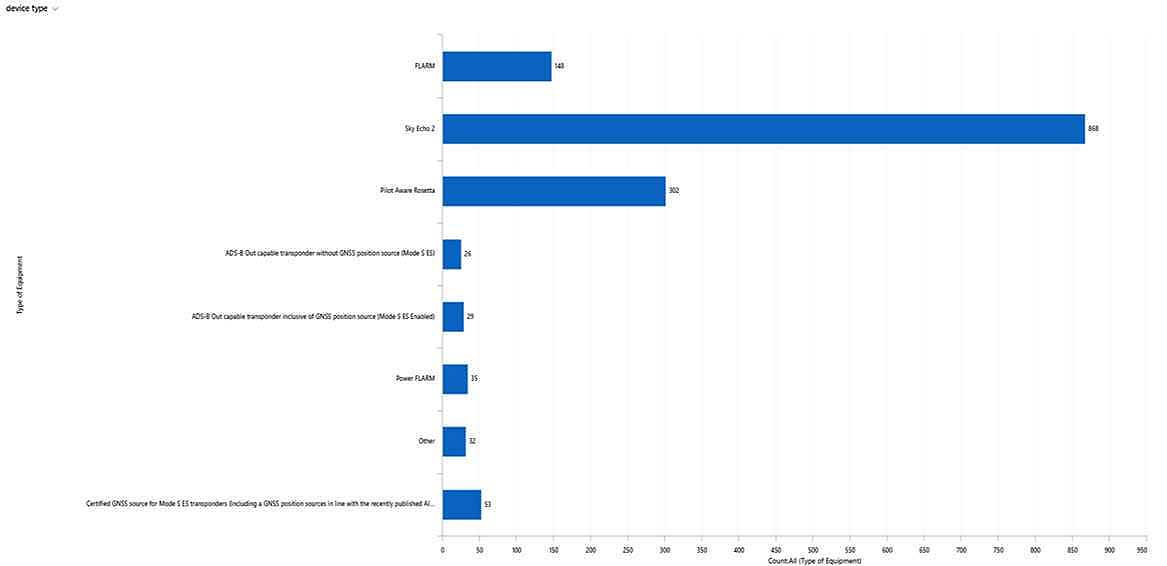 The total amount claimed, assuming the maximum available grant (£250), is £372,000. When the scheme was launched last October, the CAA anticipated up to 10,000 rebates would be available – a total of £2.5m so there's plenty still to be claimed.
The rebate scheme is open until 31 March 2021 (unless extended).
Details:
Funding is for carry-on or aircraft-fitted devices only. Ground system components do not qualify for this scheme.
Applicants can claim a single rebate of 50% – up to £250 – on EC equipment purchased.
Only equipment purchased from 1 October 2020 until 28 February 2021 will be eligible for rebate.
You must produce a proof of purchase receipt.
How to apply
Applications can be made via the CAA's online stakeholder portal. You will be requested to register on the CAA online portal followed by submitting an online application form. Click here.
Also read:
FLYER's real-life review of electronic conspicuity devices
Be seen! Rebate available for Electronic Conspicuity devices