The world's first full-scale air taxi vertiport has been unveiled in Singapore.
The VoloPort is a collaboration between Volocopter, the German air taxi pioneer, and Skyports, the vertiport developer, owner and operator.
Volocopter and Skyports plan to introduce commercial air taxi services in Singapore and beyond.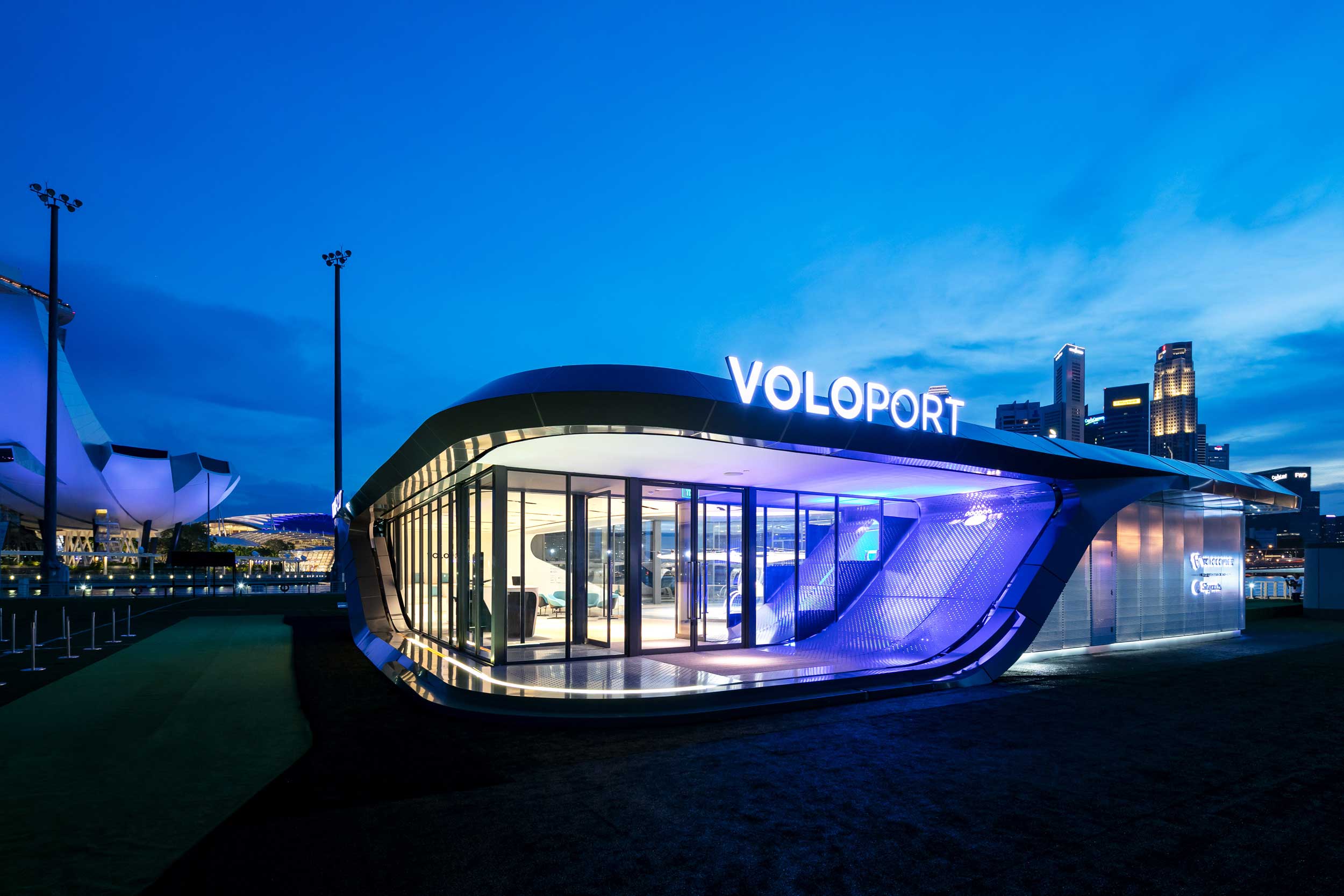 "The VoloPort is an important step towards establishing an entire air taxi solution in Singapore," said Duncan Walker, managing director of Skyports. "Skyports has identified a number of potential VoloPort locations and air taxi routes across the city state."
To celebrate the opening Volocopter then flew its 2X prototype over Singapore's Marina Bay – manned for the first time.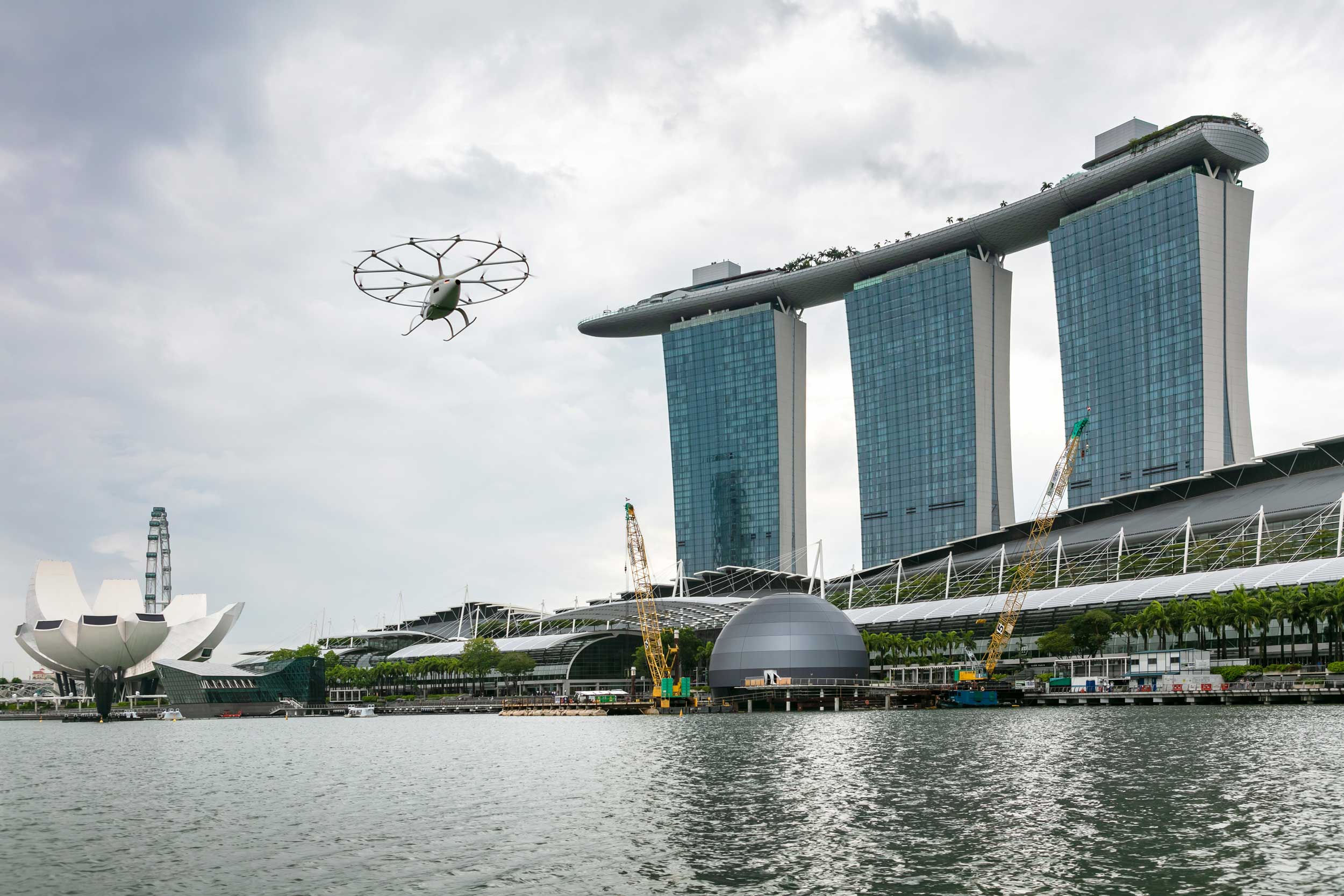 "The flight today in Singapore was the most advanced Volocopter flight yet and the piloted flight was as stable as ever," Florian Reuter, CEO of Volocopter.
"At the same time, we are showcasing a prototype of our full-scale VoloPort Infrastructure, allowing for a realistic demonstration of air taxi boarding and maintenance services. Never before have people been this close to experiencing what Urban Air Mobility in the city of tomorrow will feel like."
Volocopter opened an office in Singapore in January 2019 and has started to build up a local team. Skyports followed suit in September 2019 and will be hiring full-time local staff in early 2020.