Wolverhampton Airport, better known as Halfpenny Green, is to receive substantial investment into its facilities and refurbishment of its tired infrastructure – but the trade-off is building 112 new houses on a corner of the site to raise the money required.
A planning application has been made by Lilactame, part of MCR Property Group, who purchased the airport in 2015.
Lilactame says in its application that it is putting forward "An investment strategy that will enhance the physical infrastructure on the site and therefore bolster the current airport and its associated businesses.
"In order to achieve the capital investment a residential development of circa 112 dwellings is proposed within the existing developed area of the airport.
"This development will cross fund development of the mixed-use airport village which would incorporate all the improvements to airport infrastructure."
The proposal includes:
Three new hangar buildings to create four hangar units
Repair and restoration of runway 28/10
Provision of new hardstanding for external plane and fuel tanker parking
Additional grassed informal plane parking
Demolition of up to seven existing single storey commercial/ retail buildings and the erection of new/ replacement commercial/ retail / community.
Details of the planning application can be viewed here and comments posted.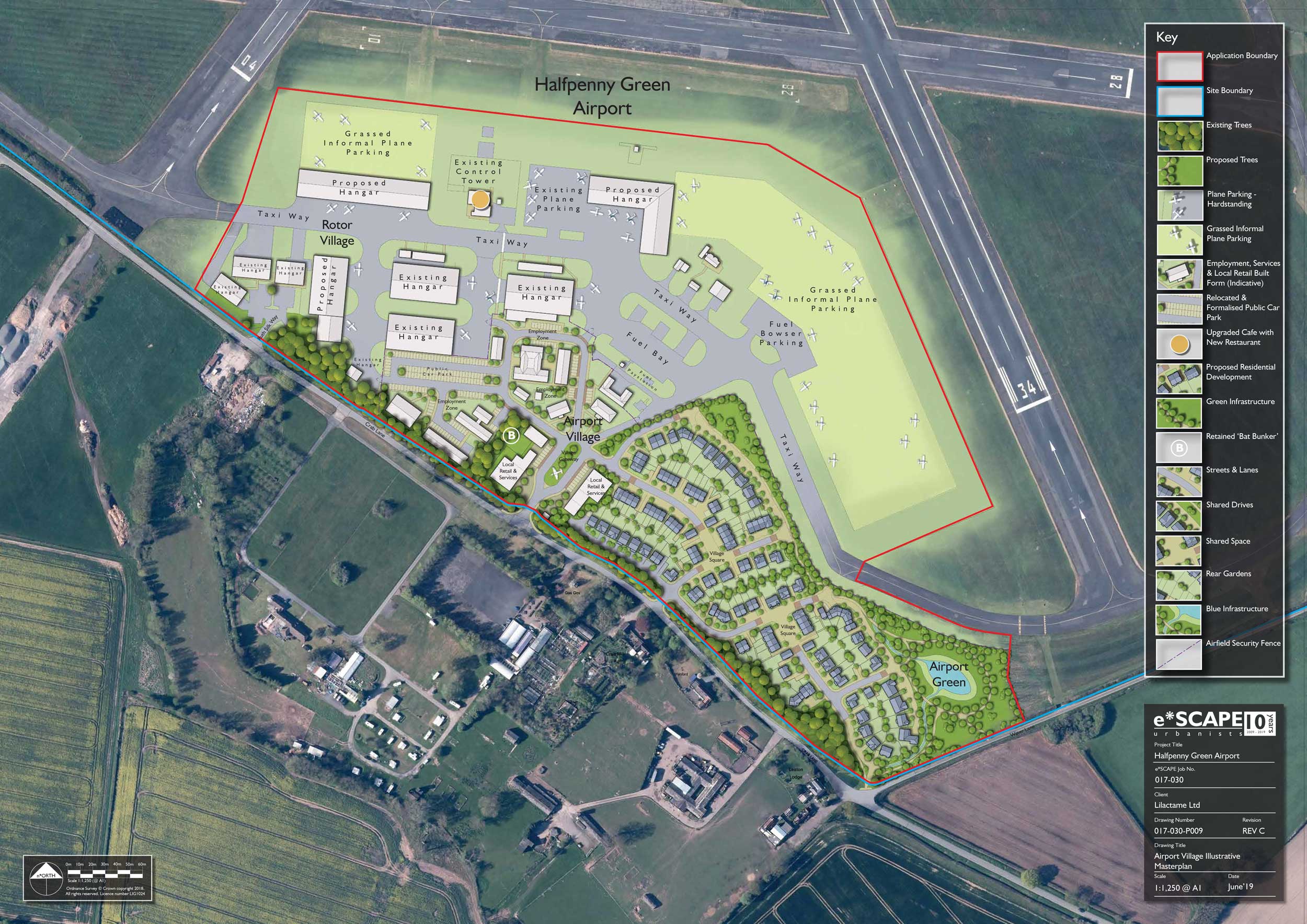 There are already many comments on the application, from both pilots or operators based at the airfield and also from local residents. Most object.
The objections range from pilots pointing out that the airfield is a busy place with several thriving commercial helicopter operators making it a noisy place that won't sit well with new residents, to locals highlighting the poor road network and lack of facilities in the area such as sewage and school places.