Wingly, the online cost-sharing service, held its first fly-in at Halfpenny Green Wolverhampton Airport at the end of May. It marked a coming of age for the French-based company and followed what was effectively an endorsement by the UK CAA in April, when the CAA's Head of General Aviation, Tony Rapson, issued new guidelines for cost-sharing by private pilots.
Wingly launched in the UK two years ago and has slowly built up a following among British pilots looking to fly more and also, crucially, a following among non-pilots looking to fly in a light aircraft, just for fun.
However, that's not to say the process has been entirely smooth. Several airfields have banned Wingly operations, and the service has existed in a kind of limbo between being legal but not exactly welcome, and tolerated. With the UK CAA's guidelines and endorsement, Wingly and its lesser known rival Coavmi, have become part of the General Aviation establishment.
Saving money, not making a profit
So what exactly is Wingly and what does it offer?
First, and boss of Wingly's UK operations Ahaad Adiji is clear about this, Wingly is NOT an air charter or air taxi service. The CAA's guidelines are equally clear: there must be no element of making a profit when the pilot shares the cost of operating the aircraft with the passengers.
What Wingly does is put its members – private pilots with access to an aircraft – in touch with members of the public looking for a flight. Wingly does charge a fee for doing this – it's not a charity after all – but as we all know, no one makes a fortune in General Aviation.
"Our goal at Wingly is to democratise General Aviation and allow a larger audience to experience the incredible thrill of flying," said Ahaad Adiji.
"Moreover, [we] allow pilots to share their passion for flying while sharing their costs.
"Over the last year, since our launch in the UK, we've had nearly 1,500 passengers share costs with a Wingly pilot, collectively saving them nearly £50,000 in flying costs – most of which is reinvested into getting more ratings, and increasing flying for the pilots. This accounts to 1,500 hours flown in a light aircraft in this period. All these numbers are growing and bringing even more people into GA."
However, the limbo that Wingly has slipped into in the UK has slowed its growth here. In France and Germany, where Wingly has been operating for longer, the numbers are five times greater.
"It's really unfortunate that due to bad communication and misinformation, many pilots in the UK are being denied the opportunity to fly more by sharing costs on Wingly," said Adiji.
"Fewer young people are taking up flying as it's become more challenging for today's generation to fly or obtain a PPL. The costs of flying have clearly increased. Moreover, many GA airfields are threatened due to people no longer finding them useful. We feel that with Wingly we can help bridge this gap."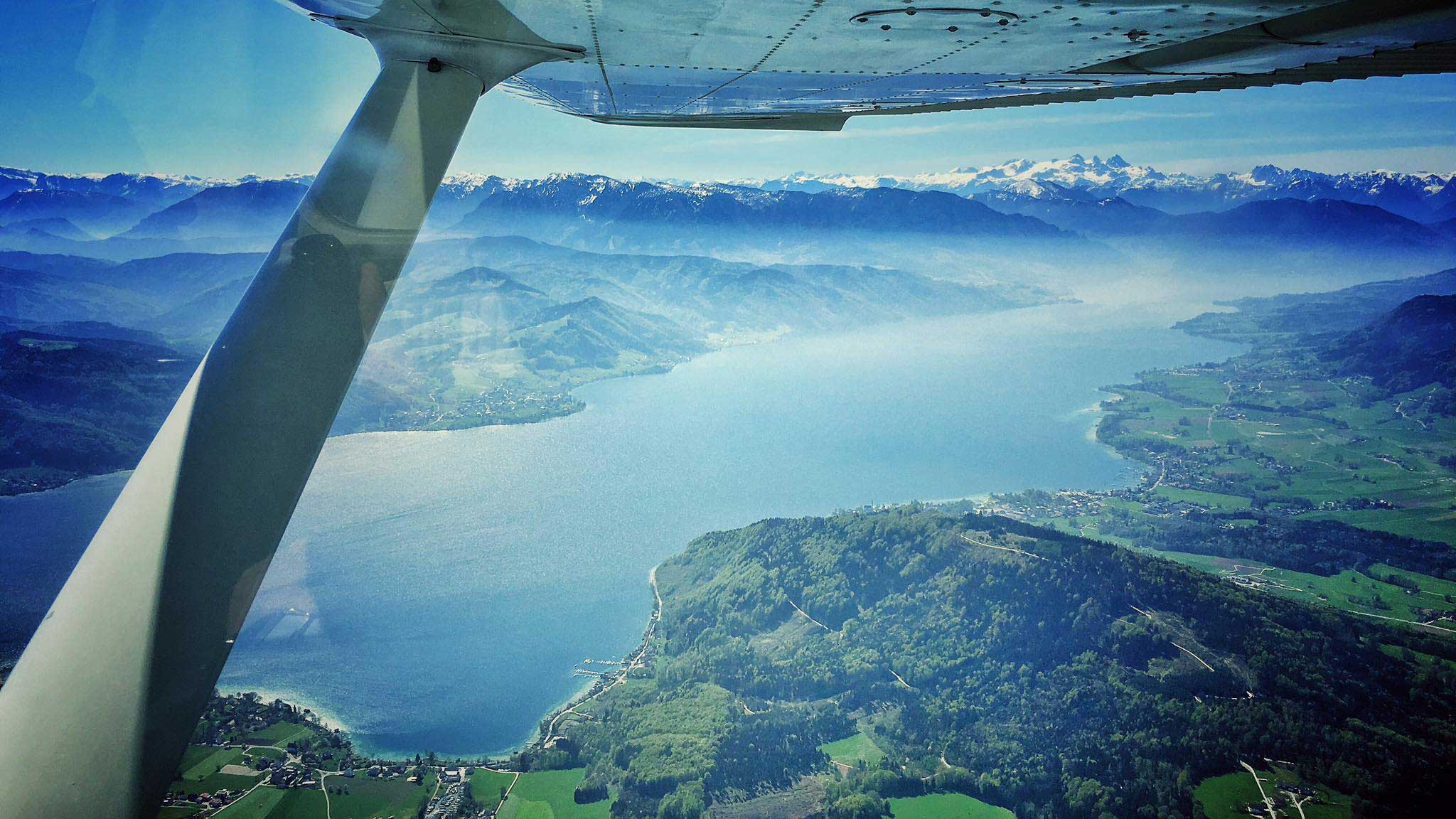 North Weald-based Ian Brierly (and FLYER subscriber): "My motivation is to share the flying experience. I like taking passengers and they love to fly. I feel it is rather selfish flying a four-seater as I do, and not trying to fill up the spare seats.
" I offer Wingly flights when I have spare seats for a destination I am already flying to. So for me it is an opportunity to get some recompense for the flight. For passengers it is an opportunity to experience light aircraft flying at an economic rate.
"Wingly ties this all together well. There has been some club backroom talk that perhaps Wingly intrudes on flying school activity. My experience is contrary to that. All my passengers are 'punters' who just wanted to fly, not who are looking to become pilots themselves."
Andrew Hyett was one of the pilots first to join Wingly (and its predecessor, SkyUber), and became an ambassador for the service. He said, "For the pilot, it dramatically reduces the cost of the flight, as the costs are split equally between all the people flying in the aircraft.
"As an addition I personally get a great sense of satisfaction introducing members of the public to the great benefits of private aviation and showing them that it is not difficult, it is very enjoyable and is the easiest and fastest way to travel distances in the UK and Europe – four hours to the south of France, for example, brakes to brakes.
"For my passengers, they get the best Monday morning coffee machine bragging rights. 'What did you do at the weekend?' 'Oh, we flew to France for lunch in a private plane."
"I know a few of my passengers who are now training to be PPLs. The more people who are aware of General Aviation and the benefits the better, so Wingly to my mind is excellent."
Shoreham-based Michael Childs was cautious at first. "At first I was a little unsure as it seemed to be a bit like a commercial operation so I put it to one side. After a short while of seeing their adverts, I decided to look into it more in-depth and I joined up. I was contacted by their UK country manager, Ahaad Adiji, which was great as I still had questions. He explained the rule changes and sent all the CAA guidelines to me. I passed these onto the owner of the plane that I fly for him to review and he was happy for me to go ahead.
"Wingly has brought me endless enquiries from people that want to experience flight. In fact, it's renewed my enthusiasm for wanting to realise my dream of becoming a commercial pilot and has now made it financially viable. I am now able to clock up many more hours and fly further than I was able to before.
"Being able to fly regularly and stay current is what makes safer pilots. It also prepares you better for your future if you choose to go commercial as there's a lot more to commercial flying than just flying the plane. In the real world, you have passengers and all their associated issues to deal with.
"It also gets you thinking about other aspects like aircraft performance. Anyone can fill the tanks of a plane and go flying for an hour but when you start to do longer trips, you need to start doing more in-depth calculations which again, makes you a safer pilot."
Experience counts
All the pilots we contacted agreed that a minimum level of experience – P1 hours – is desirable before listing flights on Wingly. No minimum is set by Wingly, although it does have restrictions for pilots with fewer than 100hr P1, but it makes sense to make sure you're comfortable flying with passengers, dealing with ATC and controlled airspace, and arriving at new airfields.
"For a pilot starting cost-sharing on a platform, taking up passengers you have never met for the first time can be a little daunting and I don't believe a pilot, only just having passed their skills test, is in the right position to do so," – an opinion shared by many.
"They need to be fully comfortable operating the aircraft in varied airspace, be comfortable making a go/no-go decision and be comfortable telling passengers the flight is cancelled before they fly with people they have never met."
Paul Buckley agreed: "There are many different elements of a potential flight which may be new to a pilot, e.g. flying to an unknown airfield, flying across water, flying to a foreign country, flying a new aircraft etc, all of which stretch a pilot.
"A 20-minute local sightseeing flight close to a home airport is quite different to, say, a 200nm cross country to France or the Channel Islands. I would always recommend pilots to not to do something with someone else, especially someone they don't know, until they are very comfortable doing it by themselves."
Further change?
All the pilots think Wingly is doing a great job, matching pilots with passengers. However, there is potential for tweaking. One change would be to the costs allowed though that's outside Wingly's control.
"As a sole owner of an aircraft, I am disadvantaged by the cost-sharing rules," said Ian Brierly. "I can only share fuel, oil and landing fees. The insurance, hangarage and maintenance costs are not allowed to be included for me.
"On the other hand, a pilot renting an aircraft can share the rental cost as well (which obviously includes a proportion of those costs), so the rules favour the renter."
But perhaps the biggest change would be the attitude of some in the GA industry. It would be helpful, for instance, if some airfields and insurance companies took a more accepting approach to cost-sharing. After all, more flying would increease revenue for airfields and perhaps even inspire some passengers to take up and learn to fly at their schools.
Michael Childs summed it up nicely: "Wingly is opening up the world of General Aviation to the masses and allowing them to experience what we as pilots really enjoy. It's a win-win situation for everyone in the GA sector."
Wingly's takeoff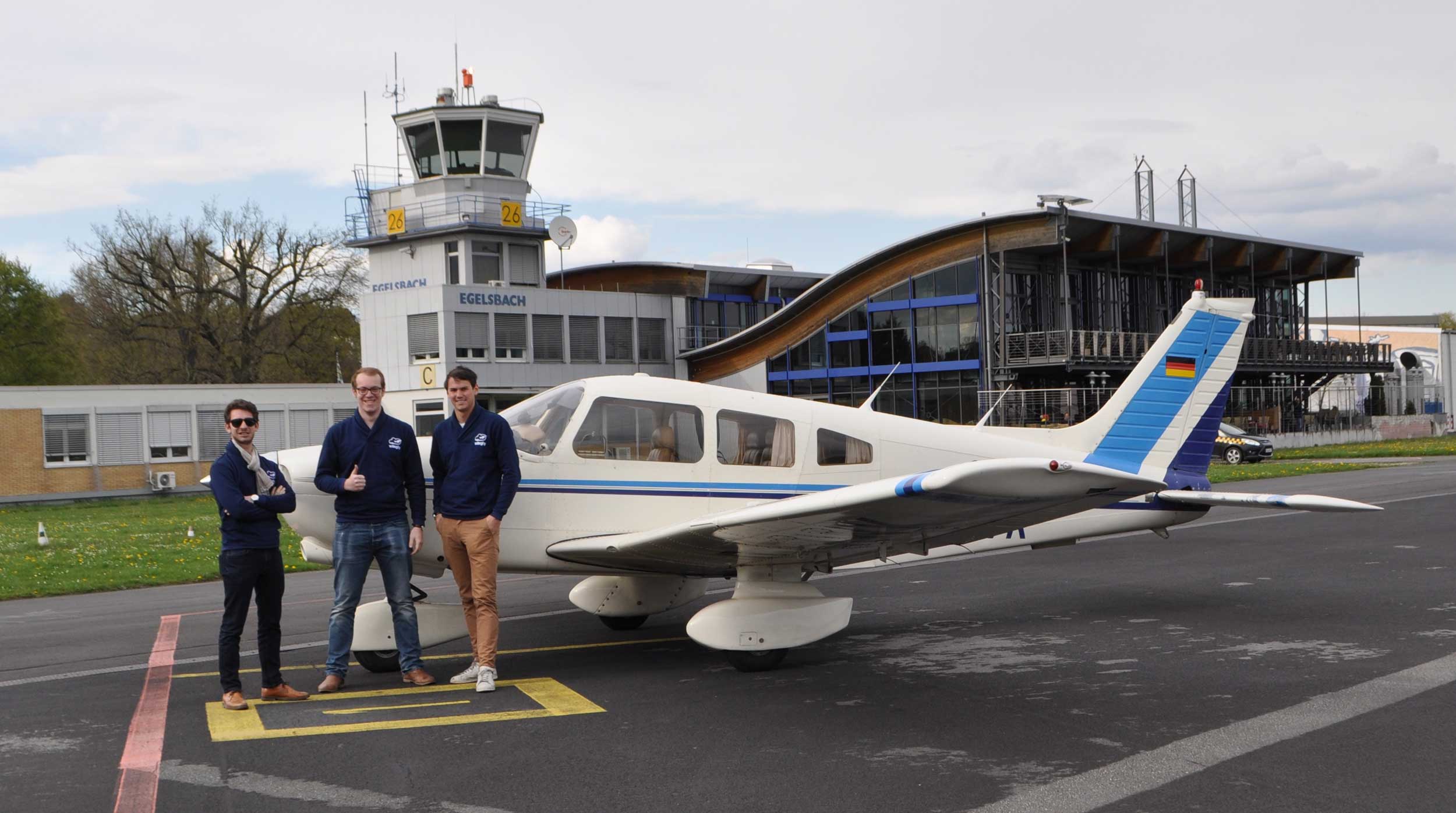 What prompted the start of Wingly and similar flight-sharing platforms was a change in the regs, notably European Regulation (EU) No 379/2014 dated 7 April 2014. Pilots are allowed to share flights as long as the aircraft does not exceed six seats and is non-complex.
Wingly has written confirmation from EASA, stating that flight sharing and advertising flights is totally legal, as long as the costs are fairly shared. Wingly has also signed a Safety Charter with EASA.
Wingly requires both pilots and passengers provide ID such as passport details on registration, and also offers additional cover on top of the aircraft's standard mandatory insurance through Allianz Global Corporate & Specialty SE (AGCS).