Garmin has updated its D2 pilot's watch – the latest is called 'Charlie'. It has real-time worldwide weather radar, airport information including frequencies, runway information, weather data and more.
The D2 Charlie also includes Garmin's Elevate which measures the wearer's heart rate 24/7 alongside daily activity tracking. You can also change the quick-fit wristband in seconds – choices include titanium, leather and silicone.
It seems unbelievable that a wristwatch can have all these features – but it is quite big – which include a moving map with landmarks, such as airports, navaids, roads, bodies of water, and cities. Direct-to and nearest buttons along the side of the bezel could be helpful for instant navigation.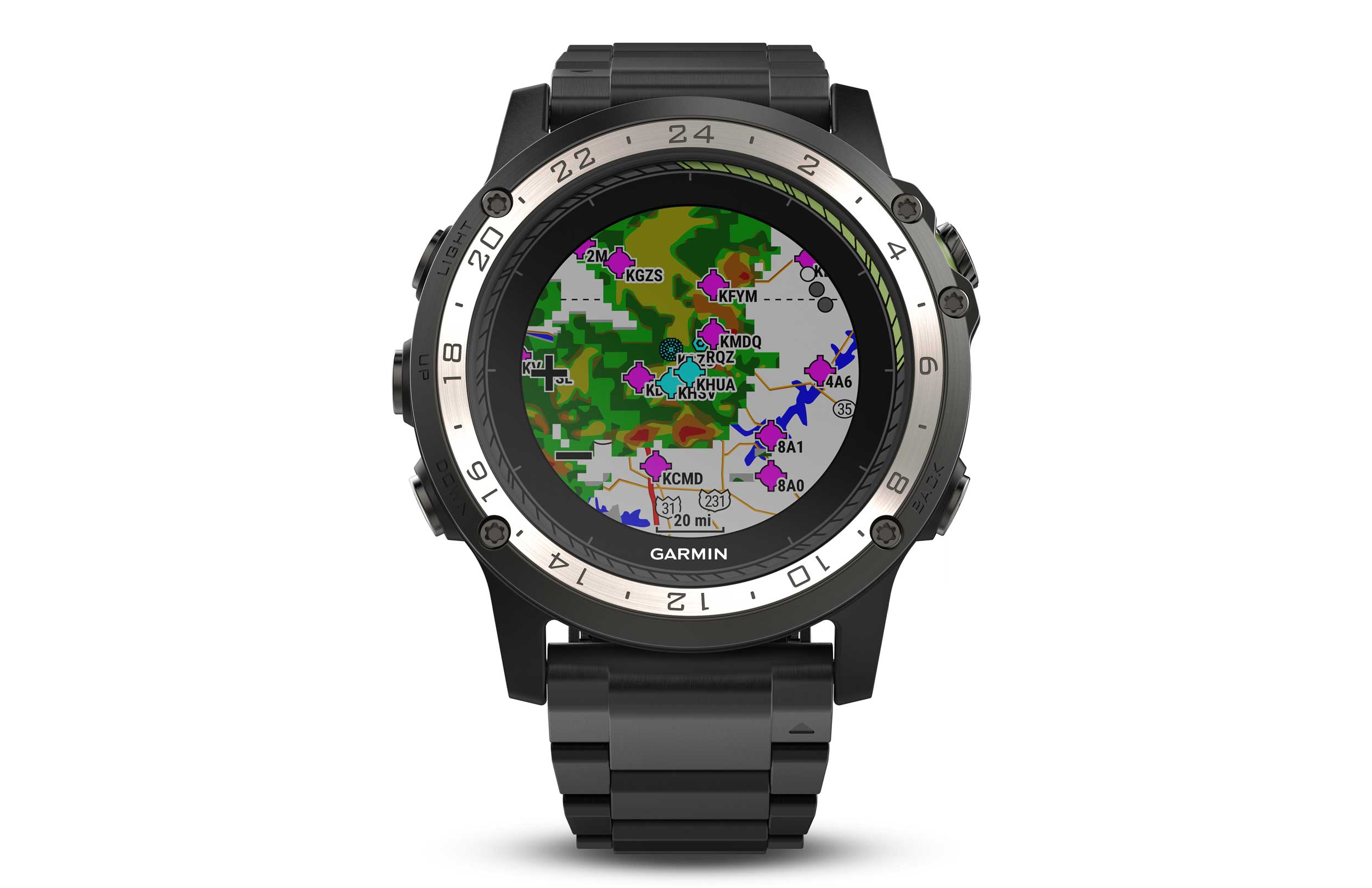 To receive weather radar, the D2 Charlie needs to be paired with Garmin Connecton on a connected mobile device (ie smartphone). It can then overlay the weather radar on top of the map display relative to the flight plan.
The D2 Charlie will be launched at next week's EAA AirVenture Oshkosh with a suggested retail price of $799 for the leather band and $999 for the titanium edition. Both have a free silicone band.