+VIDEO It's mad, bad and a bit bonkers to fly unless you're either a highly accomplished display pilot like Jeff Boerboon, or methodical test pilot like Len Fox. It's the Yak 110 – literally two Yak 55s – and it recently made its first flight after more than 14 months construction and three years planning.
This video was put together by the team, documenting the construction, and although it's 16-minutes long, we guarantee you'll be riveted to the story. And despite the team's name, Fat Tire Cowboys, what's clear throughout is that their engineering excellence makes them far from cowboys.
But the Yak 110 seen here isn't the end story! Just having the aircraft fly on two piston engines isn't enough for Jeff, a two-time US national aerobatics champion as well as being a regular performer on the US airshow circuit in the Screamin' Sasquatch Jet Waco, a piston engine biplane with a CJ610 jet engine strapped to the fuselage.
No, the Yak 110 is also to have a CJ610 jet engine mounted between the two fuselages, making it a tri-motor.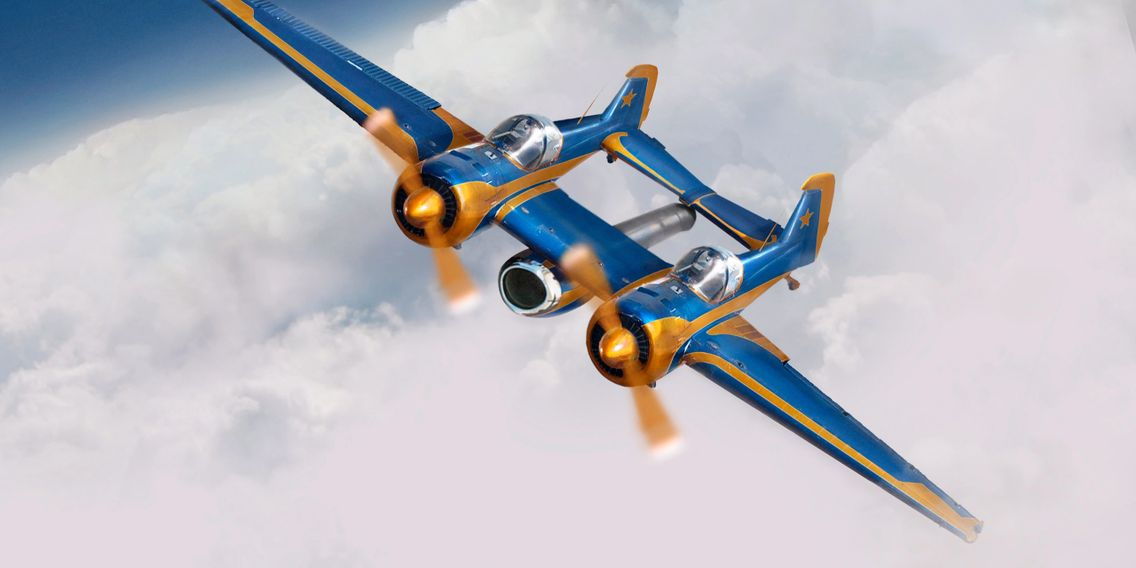 In the video, Chad Bartree, a long-time friend, recalls the moment when Jeff called him to discuss the project: "He said, 'we're going to bolt two Yak 55s together and we're going to put a jet engine underneath'. I thought he was insane!"
But Jeff wasn't, and the aircraft came together.The video brilliantly captures the day of the first flight when both FAA inspector Al Humbert and test pilot Len Fox, went through the aircraft item by item.
Al Humbert: "It's about as unique as it gets. The first thought I had before I visited was 'complexity'. But after I went through I found 'simplicity' and that makes all our jobs easier. My job is to find compliance, issue an airworthiness certificate and get this bird in the air."
For Len Fox, it was a case of being sure what he was dealing with.
"You walk in and see what's different, and those differences raise a flag," he said. "By inspecting and going over it with the designer, and going over basic things like weight & balance and centre of gravity, one by one you pull those flags down. When all the flags are down, you're ready to fly."
So what now for the Yak 110? If all goes well over the winter, the aircraft will be performing at airshows in 2018 in the hands of Jeff Boerboon. It's going to be spectacular and judging from the noise it makes with two piston engines, let alone the jet, an aural experience like no other.