Plans to reopen Plymouth Airport have suffered a setback after the Department for Transport finally released its report into the viability of the airport, suggesting the airport could not operate at a profit.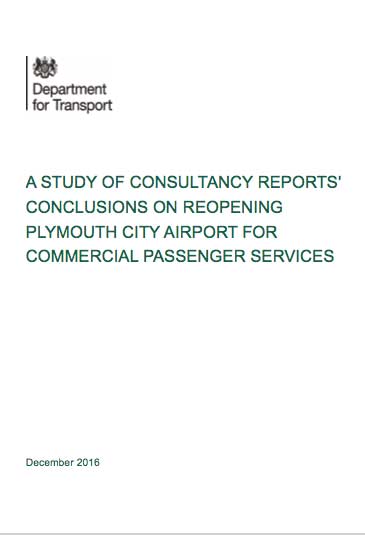 The DfT report is an assessment of existing reports into the airport, and brings no new information to the analysis. It points to the relatively short runway, 1,199m, as limiting the the range and size of aircraft and thus the appeal to airlines.
"Decisions about whether or not to reopen PCA (Plymouth City Airport) for aviation purposes are ultimately ones for private business investors to make, and will be dependent on the viability of specific business plans," say the report's authors.
FlyPlymouth, the company looking to reopen the airport, called the report a 'red herring'. "The report does not look at the airport's viability as a General and Business Aviation airport, which is the reason Plymouth City Council is seekign to safeguard it," said Raoul Witherall, CEO of FlyPlymouth. "It's a bit of a red herring."
Plymouth City Council's decision to safeguard the site as an airport will come under scrutiny in 2017 during a public examination lead by a planning inspector. FlyPlymouth is preparing its case for the examinsation.
The company which owns the lease of the airport, and used to operate Southwest Airlines at the airport, Sutton Harbour Holdings, wants to develop the site for housing.