A register of the hotspots within the UK for VFR (Visual Flight Rules) flying has been published by FASVIG. It shows all types of VFR flying, including gliding, parachuting and hang-gliding, and can be displayed on Google Earth.
It's the second edition of the FASVIG VFR register, compiled by Trevor Wilcock and Bob Ellis. They conducted a thorough review of the original VFR Signifant Areas Register, added many new areas and incorporated data from the parachuting, gliding and hang-gliding communities.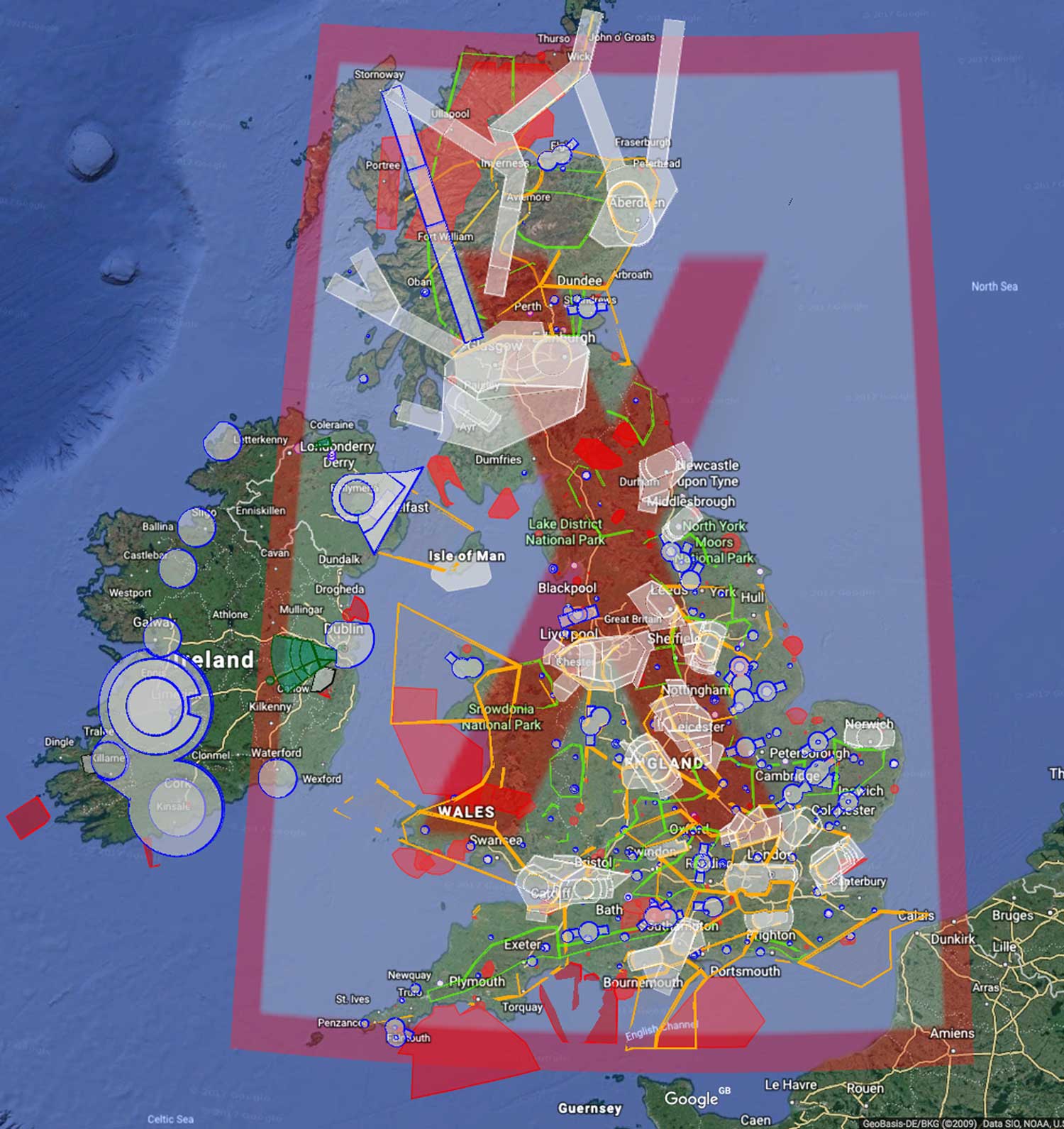 One new feature is the depiction of the various VSAs, regulated airspace and "heat maps" as overlays to Google Earth – details of which may be found in the new Register. In the future, it is hoped that this visual representation may be web-hosted.
It is also hoped that the Register will be useful in the development/review of new airspace change proposals. It will providing an at-a-glance view as to why subject airspace is significant to the VFR community and (in particular) those associations, organisations, airfields, other sites and clubs that are listed.