Three pilots had their licences provisionally suspended during May after repeat infringements – two of them had previously attended the CAA's Airspace Infringement Awareness Course (AIAC).
Another 23 pilots were invited to attend an awareness course, and seven were sent a warning letter.
The figures are in the CAA's monthly statistics for infringements. May is so far the busiest month of 2019 for airspace infringements, with a total of 163 incidents compared with 117 in April.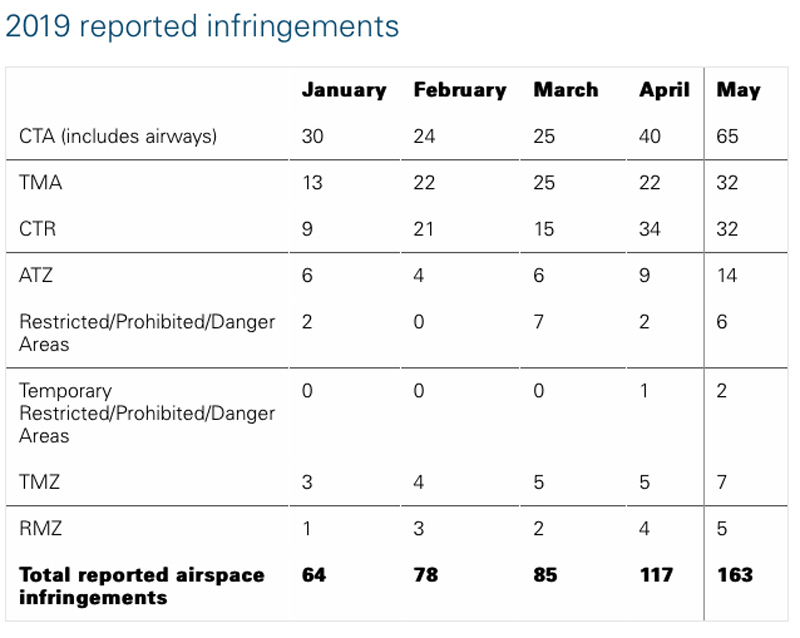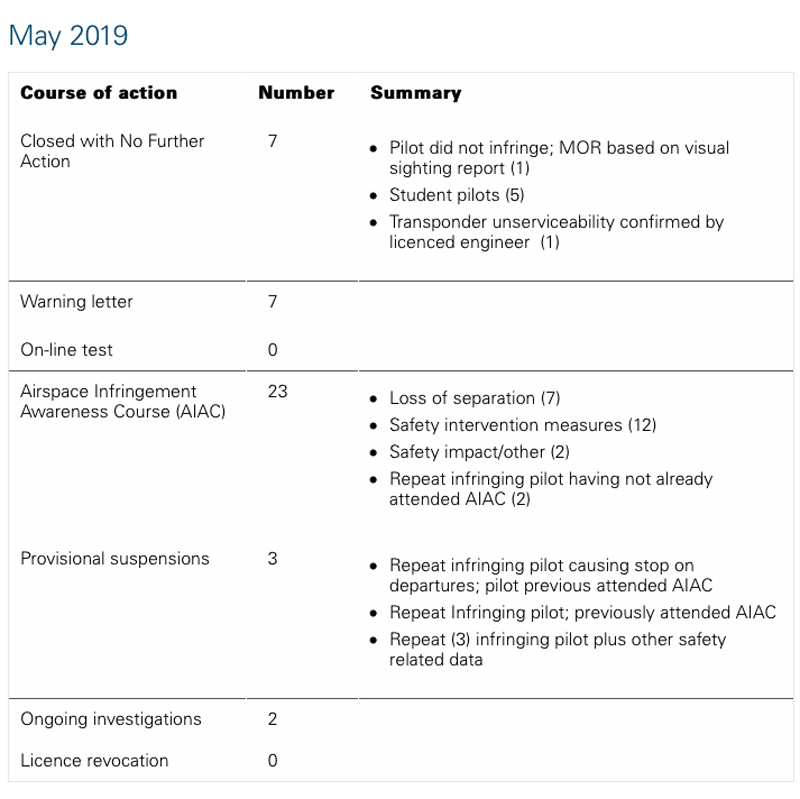 The full report can be seen here.