Spare a thought for the test pilots of this world and in particular, Tom Carr, Director of Flight Operations and Chief Test Pilot at Garmin. Tom was the pilot who had to go 'hands off' and let Garmin's Autoland system get on with landing the aircraft to prove it worked.
We bet his hands were hovering less than a millimetre from the controls during the simulated emergency landing, but now the system is approved by both the FAA and EASA.
Tom has received the prestigious Society of Experimental Test Pilots' (SETP) 2020 Iven C. Kincheloe Award for his outstanding professional accomplishment in the conduct of flight testing.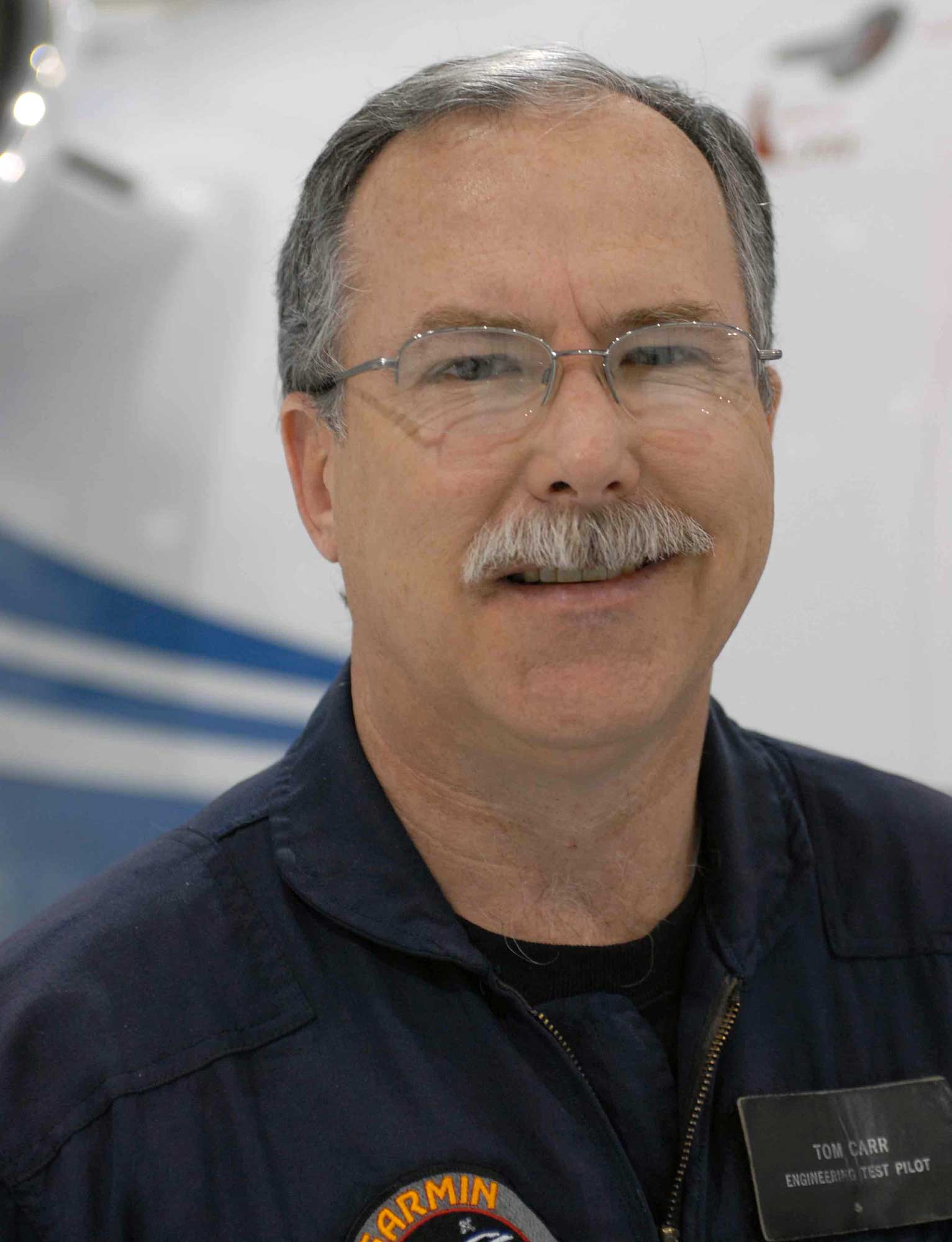 "From the day Tom started at Garmin, he has dedicated himself to growing our business and developing a team of passionate and talented flight test professionals and in doing so, he has built a world-class flight department," said Phil Straub, executive vice president and managing director of aviation at Garmin.
"His dedication to the advancement of flight testing, along with his perseverance and pioneering vision, have played a vital role in bringing innovative Garmin products to market and into the hands of our customers."
Carr flew Autoland development flights on the Columbia 400, Piper M600 and the Cirrus SF50 Vision Jet and flew as test pilot in hundreds of approaches and fully-automated landings.
Carr has more than 42 years of experience in experimental flight testing. He holds an Airline Transport Pilot (ATP) certificate with 14 type ratings and is rated for single-engine and multi-engine airplanes, seaplanes and gliders. His flight experience spans 192 different aircraft types ranging from gliders to four-engine jets.
Carr has more than 12,000 hours as Pilot-in-Command (PIC), including more than 5,000 hours in the conduct of experimental flight tests.