Sywell-based FlyLight Airsports is the UK's newest aircraft manufacturer and is now offering the Skyranger fixed-wing microlight as a complete ready to fly aircraft. And it costs from just £36,000 plus VAT!
Flylight recently gained A8-1 manufacturing approval from the UK CAA for factory-built aircraft. It will offer both the Nynja and the simpler Swift model as ready to fly aircraft, as well as continuing to produce kits for pilots wanting to build their own.
Flylight has been in business since 1995 and manufactures microlight aircraft and offers microlight flight training. The company became dealers for the French-produced Best Off Skyranger kitplane series in 2003, and took on the design and manufacturing in late 2016.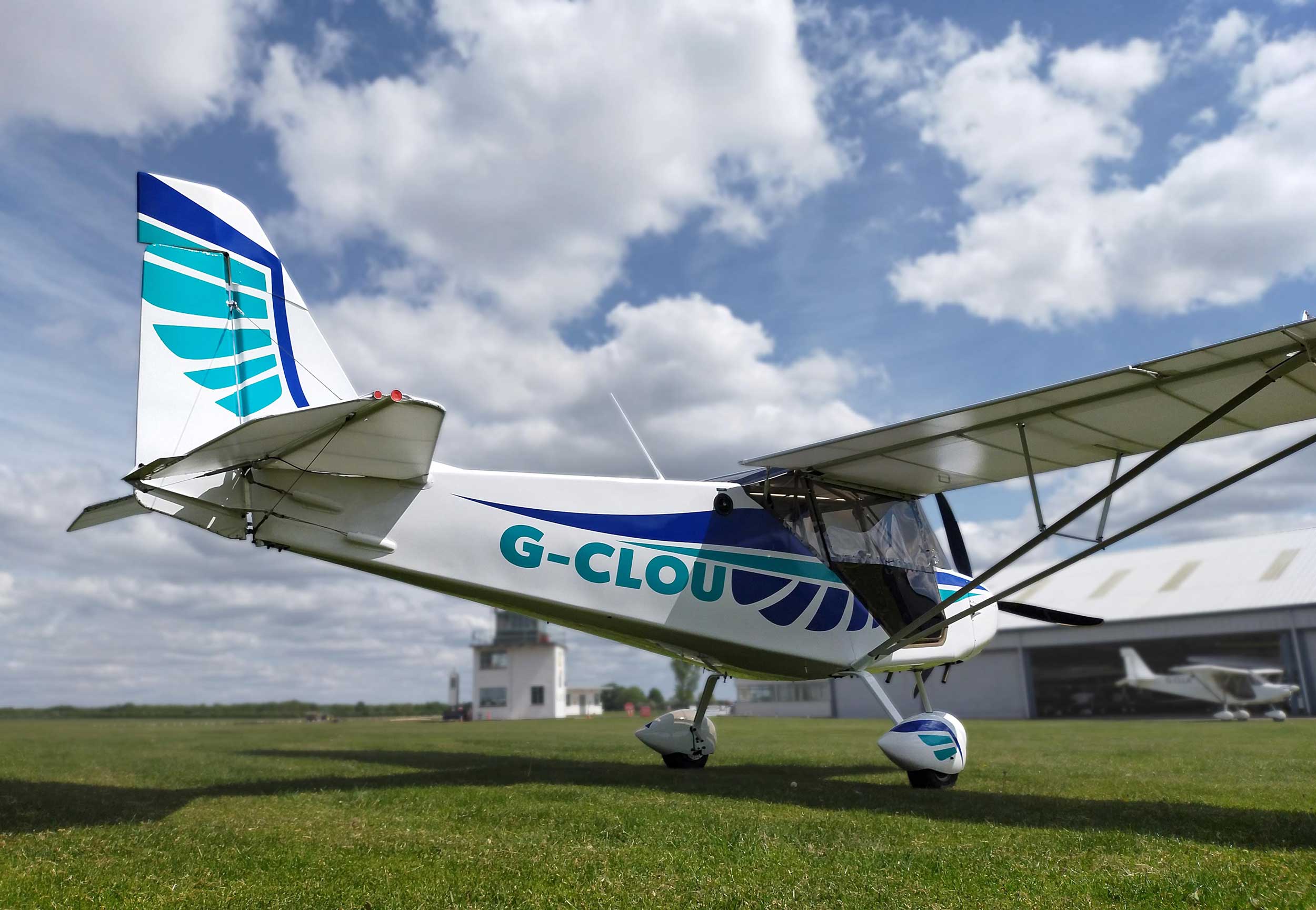 The aircraft pictured here, Skyranger Nynja G-CLOU, is the 300th of the Skyranger family in the UK and the first ready to fly example, built at Flylight Airsports manufacturing facility at Sywell.
The ready to fly Nynja and Swift comply with the current microlight definition but are also capable of moving to a higher weight limit to take advantage of the proposed 600kg category.
"Flylight would like to thank the helpful staff at CAA for making the process less painful than feared, and the BMAA for assisting to get the first Permit issued in the midst of Covid complications," said Paul Dewhurst, director at Flylight.
"The order books are already healthy with a mixture of flying school and private orders."