The Privateer is an unusual, big, powerful amphibious aircraft designed and developed by two men over the past ten years – and it's finally made its first flight.
The flight from Florida's Titusville Space Coast Regional Airport is said to have been successful though some instrument issues curtailed the testing.
Privateer is powered by a 724shp Walter 601 turboprop, an engine that has now been taken over by GE Aviation and developed further. Max cruise speed is quoted as 215 knots. A six-seat cabin is planned with a max takeoff weight of 5,600 lb.
Airframe construction is mostly carbon fibre and the designers say the centre of gravity is kept low to give the aircraft more stability on the water.
Factory videos: first flight and taxi tests
The Privateer is the work of entrepreneur John A Meekins and Bill Husa, a former Boeing aeronautical engineer who has since died.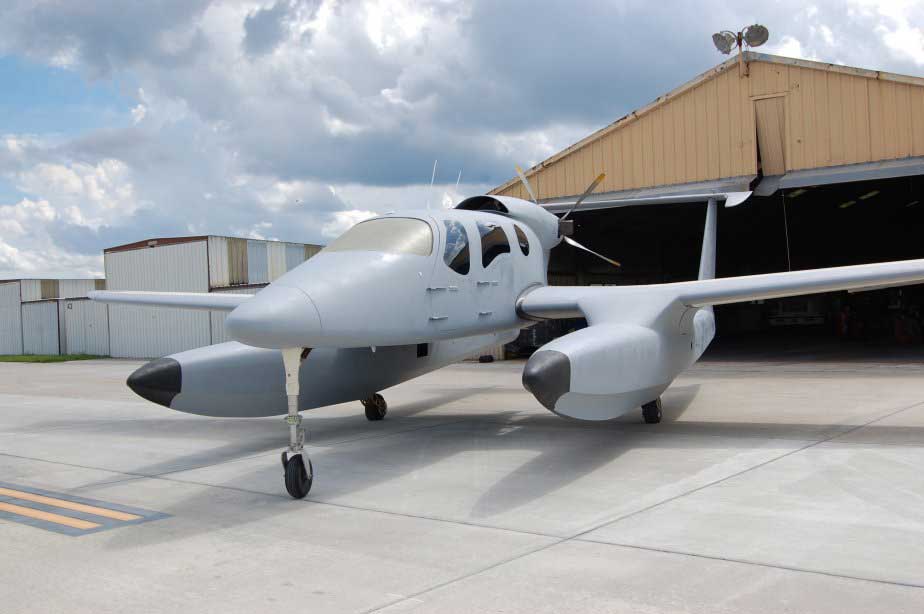 Preliminary specs
Max cruise 195kt at sea level, 215kt at 15,000ft
Service ceiling 25,000ft
Rate of climb 2100ft/min
Range performance 1,000 miles
Empty weight 3600 lb
Gross weight 5600 lb
Length 43ft
Wing span 42.9ft
Cabin width 4.1ft
Seating 1 pilot + 5/6 pax
Powerplant Walter 601 Turbine, producing 724shp/ 657shp continuous