A new five-seat single-engine helicopter has been launched by a new company, VR-Technologies, which is an offshoot of Russian Helicopters.
The new helicopter is the VRT500 and is highly unusual with co-axial main rotors, a technology championed by Russian Helicopters for years, and no tail rotor.
It's powered by a Pratt & Whitney turboshaft, has Thales avionics and has a fuselage contructed of steel and carbon-fibre composites.
VR-Technologies is aiming the VRT500 at the air taxi market. Its large cabin and no tail rotor make it particularly suitable for city flights, said the company.  A UAE holding company, Tawazun, is making a huge investment into the company for half its shares.
In addition to the VRT500, VR-Technologies also showed its VRT300 UAV unmanned drone.
"Today we not only debut our joint exposition with our strategic partner Tawazun but we also present the light multi-purpose VRT500 helicopter model abroad for the first time," said Alexander Okhonko, director general of VR-Technologies.
"The rotorcraft is showcased as part of the city air transportation program, which is interesting to our partners as a platform for ground-breaking solutions and technologies. We have a common vision of the future, where the key factors will be security, mobility and comfort."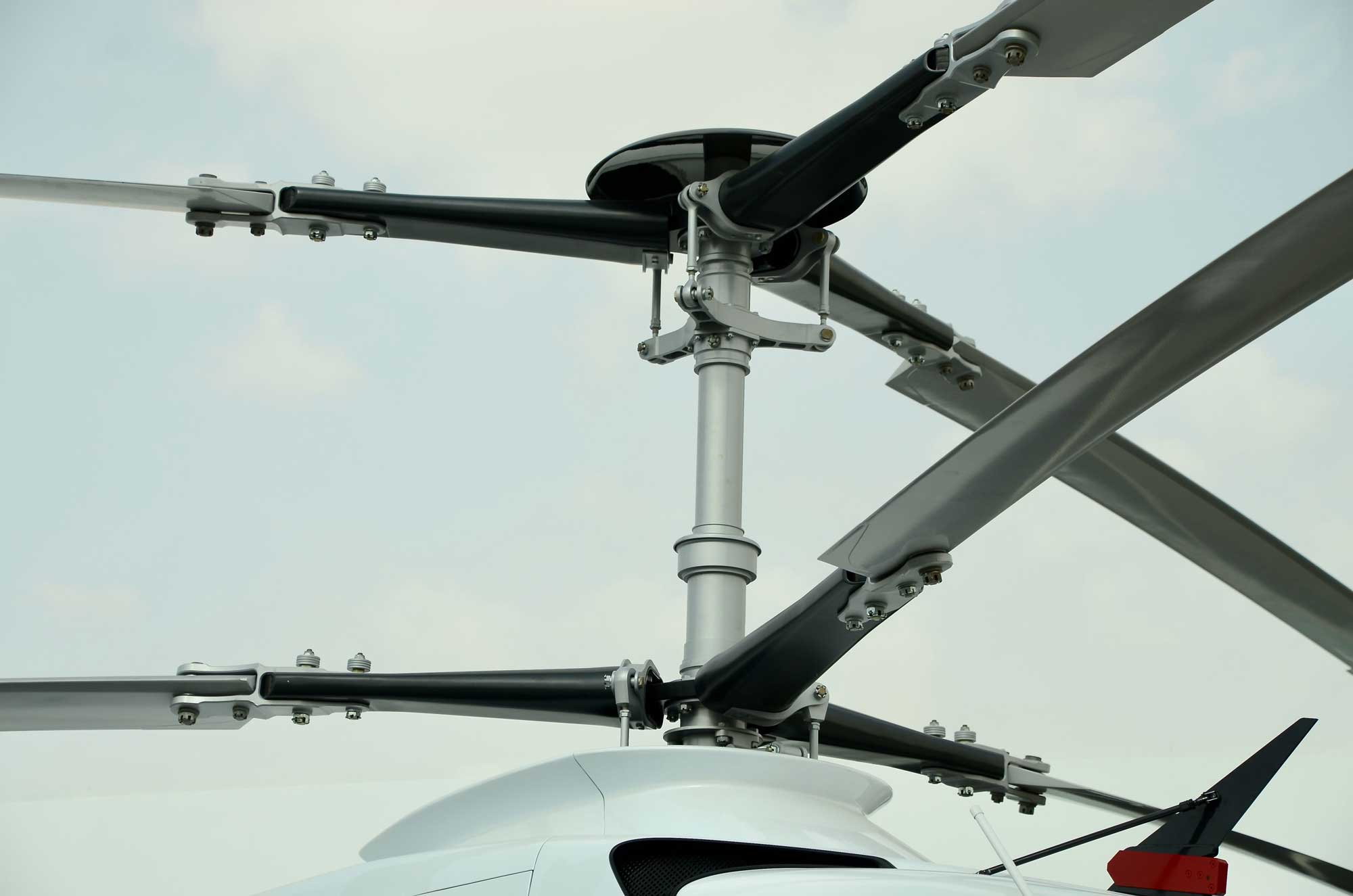 The VRT500 has the largest cargo and passenger cabin in its class with a capacity of up to 5 people. The lack of tail rotor allows the helicopter to operate in restrained spaces.
VR-Technologies said the VRT500 will have a max speed of 250km/h, a range of up to 860km and hold up to 730kg of payload. The helicopter is expected to be used for multiple roles including passenger, cargo, training, VIP and medical evacuation. First flight of the VRT500 is expected in 2020.
Two buyers have already come forward. Swedish company Rotorcraft Nordic intends to take ten VRT500 helicopters in basic configuration before 2023. Malaysian company Ludev Aviation intends to purchase five helicopters.