The latest and most powerful engine from Rotax, the 141hp 915iS, is to power the new Vickers Wave amphibious aircraft.
"The Rotax 915is is the perfect match for the Wave," said Vickers founder and CEO Paul Vickers. "The turbocharged powerplant gives the Wave all 141hp right up to 15,000ft with no performance loss.
"The compact size of the Rotax powerplant has allowed us to modify the design of the rear fuselage/engine cowling area. This has significantly improved airflow over the propeller, further enhancing the performance of the Wave."
New Zealand-based Vickers expects to fly the first prototype in early 2020.
Vickers has also received a weight exemption from the US authority, the FAA, which allows the aircraft to stay within the Light Sport Aircraft category.
"This will allow a MTOW of 1,850lb so we can incorporate additional safety features that will set the Wave apart and help us achieve our long-term goal of moving aviation forward," said Vickers.
"Some of these safety features include water manoeuvring thruster, crossover landing gear, increased horsepower and the required fuel capacity to ensure the Wave is operated safely and can perform its mission.
"The aviation industry is known for its high barriers to entry," continued Vickers.
"While everyone sees the final product (the aircraft) out there flying, what they don't see are the years of work that go into the company structure behind it. A structure that requires Vickers to not only meet business regulations but also health and safety, environmental, design, flight and manufacturing criteria as well as aviation authority regulations prior to the first aircraft even operating.
"With this in mind, the last 12 months has seen Vickers not only progress the aircraft design but also move into an employment phase to bring in the necessary people to meet all of our regulatory requirements. This has seen the doubling of the Engineering (Design) Team numbers and the employment of a Quality and Systems Manager.
"This period has also seen increased discussions with the Civil Aviation Authority of New Zealand (CAA) and the Federal Aviation Authority of the USA (FAA), ensuring a common understanding between all three parties of the path to market that the Wave shall take."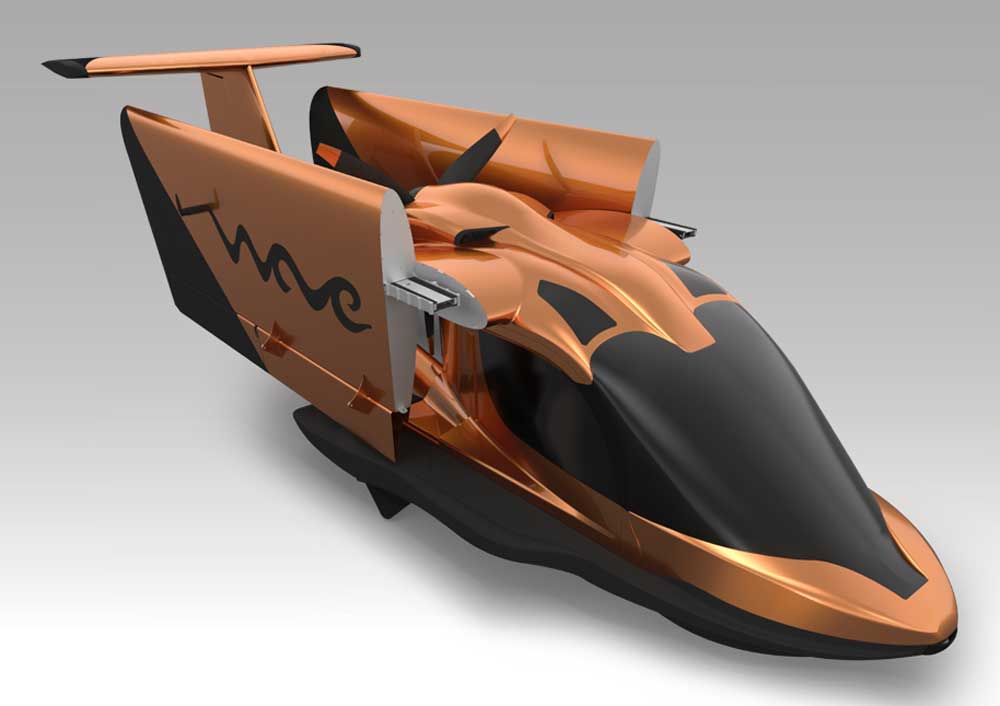 Seats 2
Max weight 1,850lb (839kg) including FAA weight exemption
Useful load 650lb (295kg
Engine Rotax (15iS producing 141hp
Fuel capacity 60usg (190 litres)
Max cruise 120kt
Max range 1100nm
Take-off and landing distance 600ft (182m)
Wingspan 30ft 10in (9.4m)
Wing area 150sqft(13.87sqm)
Length 24ft 8in (7.5m)
Height 7ft 6in (2.29m)
Cockpit width 53in (1.34m)
Features:
Automatic folding wings
Aluminium primary structure w/carbon fibre hull
Emergency Aircraft Recovery Parachute System (Ballistic Chute)
Electric powered water thruster (retractable) for engine-off, on-water manoeuvring.
Dynon SkyView Touch SV-D1000 PFD/MFD avionics
ADS-B 2020 Compliant
SkyView Auto Pilot
iPad Mini EFB
Angle of Attack Indicator