A squadron leader is planning to fly a Eurofox light sport aircraft 13,000 miles from Great Britain to New Zealand to celebrate the 100th anniversary of the formation of the Royal Air Force. The flight will start from RAF Cranwell and finish at RNZAF Whenuapai.
"The 13,000 miles will be flown at 100mph, powered by 100hp, celebrating 100 years and visiting 28 locations, all bar two of which have significant RAF connections," said Sqn Ldr Chris Pote, team leader of the RAF 100 Great Britain to New Zealand expedition.
Sqn Ldr Pote has been an RAF Tornado, Tucano and Hawk pilot and QFI for 21 years and holds a CPL/IR. He's also a long-time FLYER reader! He will captain the Eurofox with six other members of the team sharing sections of the flight.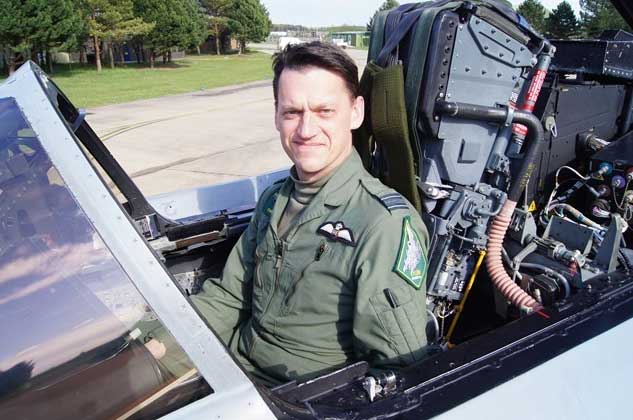 Sqn Ldr Pote is working with Eurofox UK agent Roger Cornwell, aircraft manufacturer Aeropro in Slovakia, and the Light Aircraft Association (LAA) to make sure the aircraft is capable of carrying double the usual fuel load.
"To say that Aeropro and Eurofox UK have been forward leaning and generous is an understatement," said Chris. "Nothing is too much trouble.
"We needed to turn a well-proven short take-off and landing sport aircraft into a world traveller. Doubling the fuel capacity was only the start. The aircraft has a comprehensive avionics suite with an MGL iEFIS Explorer Lite multi-function display and a Kanardia Horis attitude indicator.
"Weight is an enemy and every effort to reduce the aircraft (and pilot) weight has been made. A lot of the flight will be over sea or mature forest, so we've fitted a ballistic recovery parachute to make landing after an engine failure much safer.
"In May 2018 we plan to fly the Eurofox dual, non-stop from Boscombe Down to Land's End, then Thurso, and then back to Mull, a 1,000nm route, as our long range proving flight. This will be a full aircraft and avionics test (and no doubt a test of the pilots) via several RAF points of interest on the way."