Czech Sport Aircraft, makers of the two-seat LSA SportCruiser, sprang a surprise at AERO showing a complete four-seat aircraft, the Quattro Cruiser.
The aircraft on show had a UL Power 520iS engine installed, producing 200hp, but Czech Sport Aircraft is also proposing to offer it with a 350hp Lycoming TEO-540.
The company's plan is to release it in the US as an Experimental (Permit) aircraft at first, before going for FAA Part 23 and then EASA CS-23 type certification under the new, simpler regs.  It's part of a strategy by Czech Sport Aircraft to offer a complete range of aircraft that will eventually expand to a twin engine aircraft as well.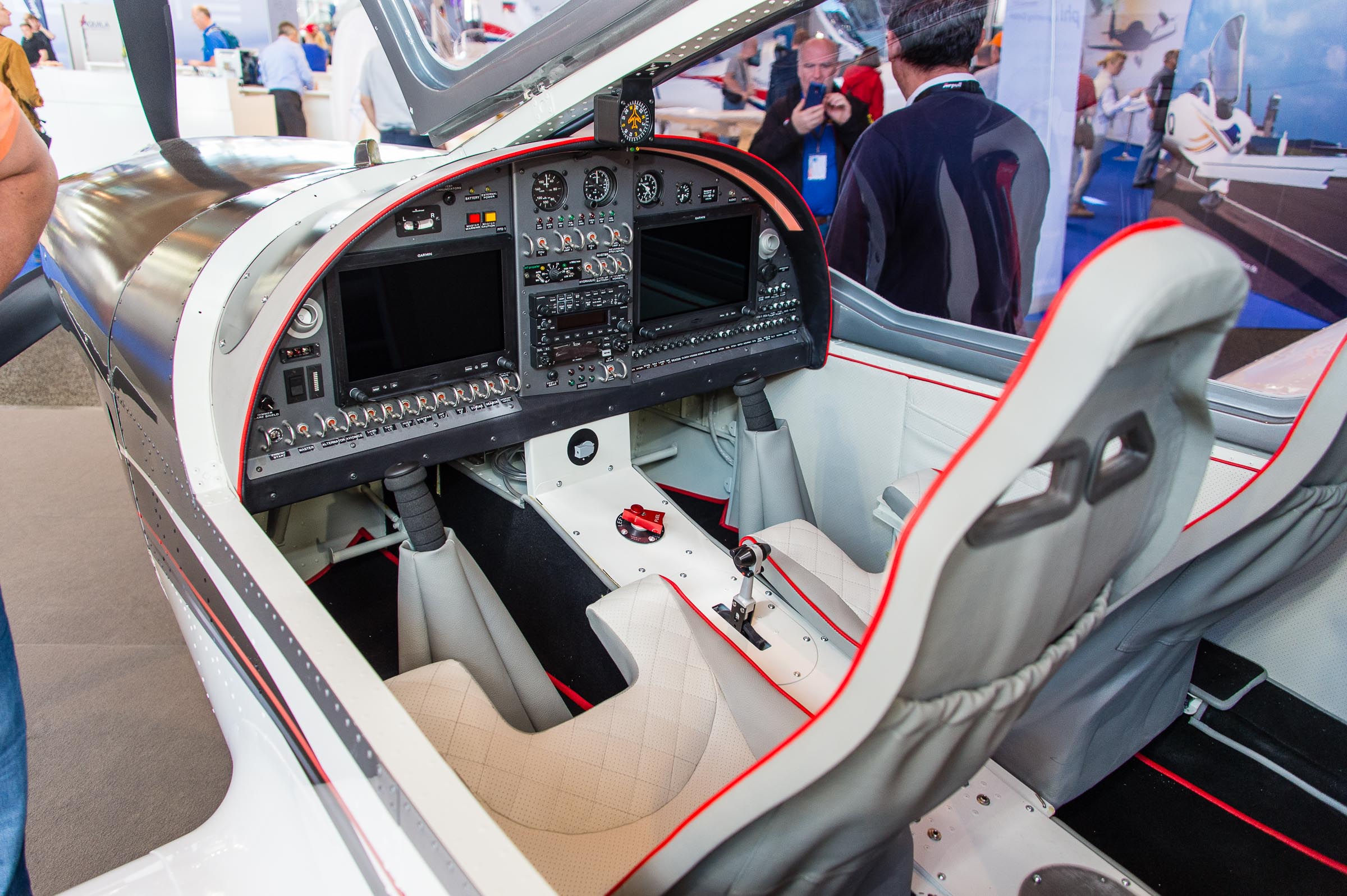 The Quattro Cruiser on show had Garmin avionics, gull-wing doors, all-metal airframe, 3-blade MT constant-speed prop and trailing link main undercarriage.
Performance has yet to be proven but Czech Sport Aircraft is expecting a cruise speed of 135kias for the 200hp version, and 149kias for the 350hp aircraft. Max take off weight is 1,000kg with a payload of 520kg for the 200hp aircraft.
A company spokesman said the price would be "nothing like Cirrus", with a target of around $400,000.