At Turweston Aerodrome on a sunny Tuesday afternoon, 19 May 2020, a small but significant light aircraft took to the skies for the first time in 51 years!
Following an intensive five year major restoration, the Beagle Pup Prototype 001 G-AVDF back tracked the runway with Francis Donaldson, the LAA's Chief Engineer in the pilot's seat.
A few moments later, and to the relief of those watching, she took off after a short take-off run and was airborne. Francis completed two test flights and smiles from the few who were able to watch the flight lit up the airfield.
Beagle Aircraft had built the Pup at Shoreham in 1967 and with Beagle's test pilot 'Pee Wee' Judge at the controls, she flew over 200 hours of test and promotional flights between 1967-69.
At the end of 1968 she had been modified and used as an engine test-bed for the Beagle Bulldog. When the Bulldog flew its first flight on 19  May 1969 G-AVDF became surplus to requirements and shortly afterwards was partially dismantled and put into storage at various locations.
In 1993, while looking for a restoration project, David Collings, Beagle Pup pilot and enthusiast, found her at Brooklands. A sale was negotiated and David bought the aircraft with the intention of restoring her to flight.
Sadly problems meant that the project was put on hold until 2015 when, along with Steve Slater, a way to put this unique hand-built aircraft on to the LAA's Permit to Fly was found. We took the prototype to ATSO Engineering at Turweston and Alan Turney took over the project.
Over the next five years working on the project for which we had no complete aircraft plans, we found, as most restorers do, that there were moments of total frustration and others of unbelievable satisfaction!
The fact that we had to find a way to reverse engineer the main spar brackets was the greatest challenge but Performance Engineered Solutions were eventually able to manufacture these for us using optical scanning for the design.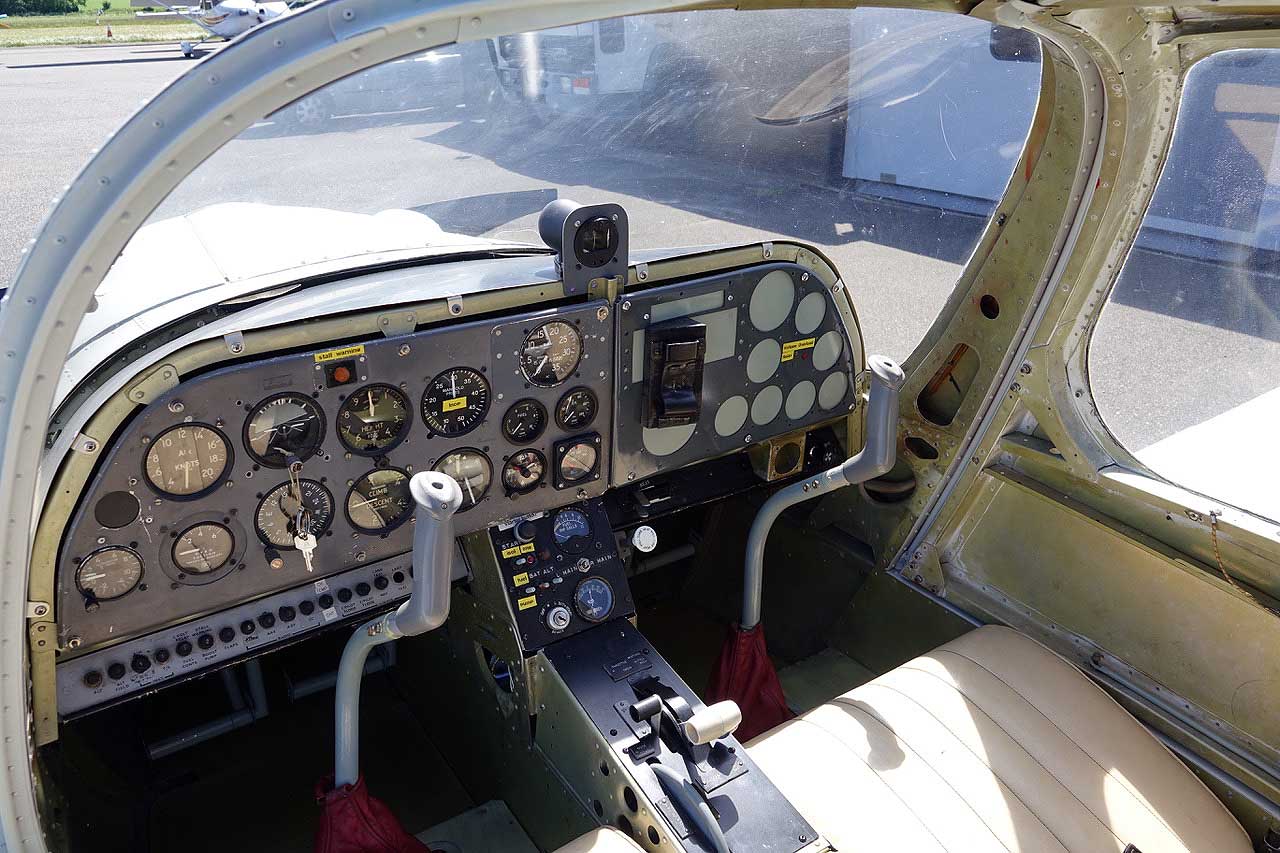 We had just completed the project when the hangar doors were closed owing to a global pandemic. This was not in the script and until the government restrictions on private flying were partially lifted and the airfield opened we had to wait for that all-important first flight!
Paul Shenton and Francis Donaldson will share the test flights and when these are completed we will be ready for G-AVDF to be returned to her red and white original paint scheme. G-AVDF is operated by the Beagle Pup Prototype Club and sponsored by Vega Solutions Ltd.
We have plans for the finished Pup to meet up with the Sopwith Pup at Old Warden to recreate the 'Christening Day' that was held for the press back in 1967. At that point we will be able to share this unique British built light aircraft with the press, enthusiasts and friends.
It was more than a shame that owing to government guidelines we were unable to publicise the test flights but we were able to share the day with Mark Larroucau. It was Mark's late father, John Larroucau, who was Beagle's chief designer at Shoreham and Mark was able to see the Pup his father had designed and built for the first time and witness her first post-restoration flight. – Anne Hughes 
Photos: Roger Syratt and Andy Amor.