Pilot Careers Live London is the flagship event of the PCL series of events, where the pilot training industry gathers together to talk to anyone thinking of a career as a professional pilot.
PCL London has been growing rapidly and this November, for the first time, it's going to be over two days.
The exhibitor list is a who's who of the cadet pilot training industry, and they're all available for you to talk to and ask any question you like. The full list of exhibitors can be found on the PCL London website.
So, if you need to know more about which training route is right for you – Integrated ATPL v Modular v Multi-Pilot Licence – then this is the place to be. Similarly, questions over cost and finance can be answered, plus many other useful pieces of career advice.
And let's not forget this is a great time to start a career as a pilot. The airline industry worldwide is booming, with pilot jobs and salaries following suit. Though much of the expansion is in the Far East, airlines across the world are all seeking pilots, both first officers and captains.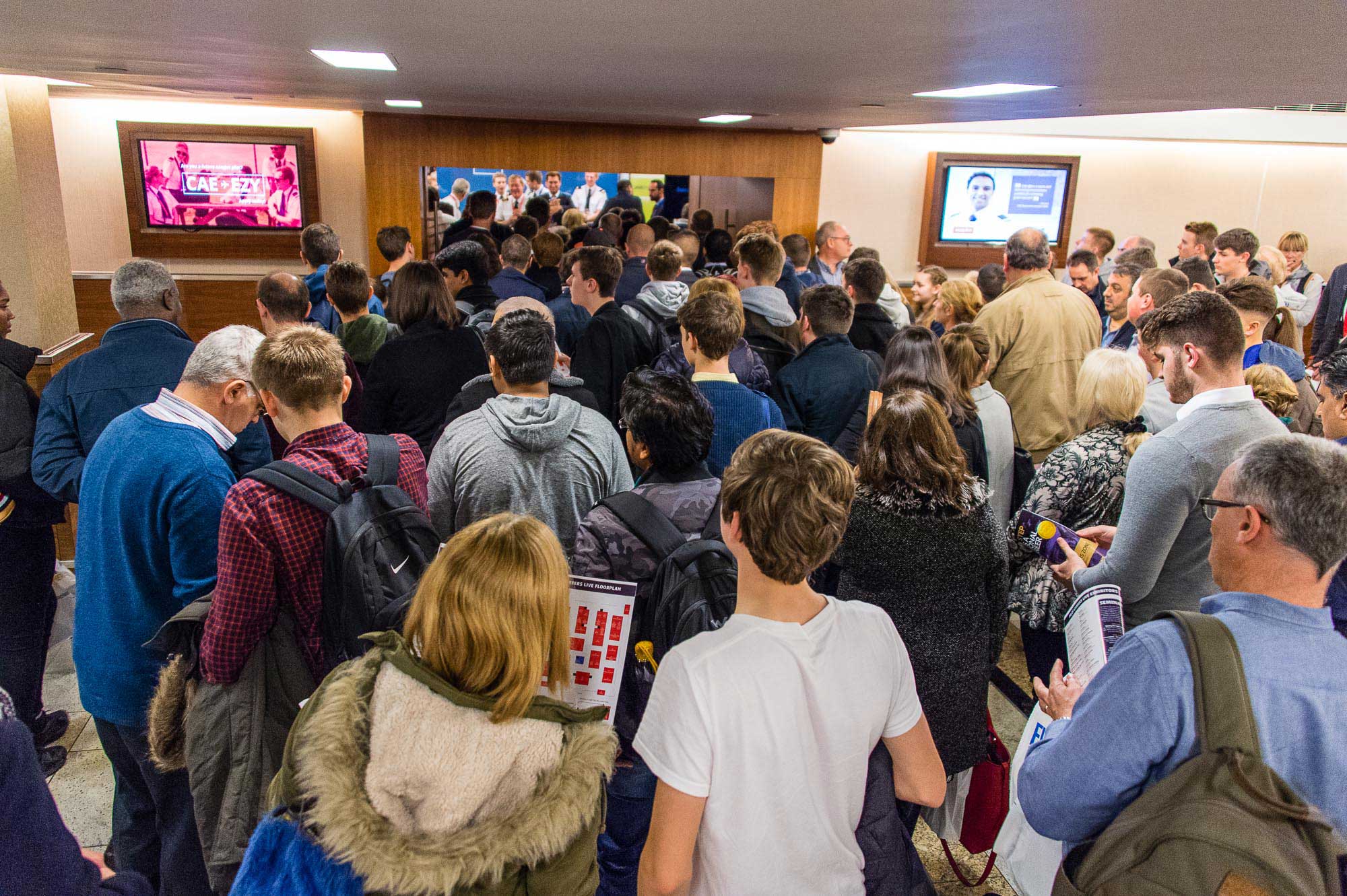 As well as the exhibitors, we're also staging a series of seminars covering the hottest topics. The seminar speakers are the best in the industry and they'll be tackling subjects like:
Doing your best in the training assessments
What the airline recruiters are looking for
Pilot medicals – yes, you can wear glasses and be a pilot
Planning the right training route for you
Careers as a military pilot
Alternative aviation careers
What's it like to work for an airline.
There's more! Past and present cadet pilots will be on hand to talk about their experiences, the highs and lows of training, and getting that first job.
PCL London is an all-ticket affair, though some tickets are available on the door. The popularity of the seminars means that we've had to introduce a two-tier system.
To have full access to the main presentation theatre you'll need a VIP ticket. There's a limited number of these and only one family member can accompany you. This is because of the limited number of seats in the theatre.
However, we also have seminar overflow rooms and all ticket types have access to these. The seminars are live-streamed (video and audio) into the overflow rooms so you'll still see and hear all the seminar content.
Don't worry if you miss a seminar as all of the speakers will be available to talk to before/after in the main hall. We'll also be making video recordings of the seminars available to ticket holders after the event.
So, if you're serious about a career as a professional pilot, then Pilot Careers London on Friday and Saturday, 2-3 November is where you need to be.
Essential Show Info
Pilot Careers Live London
When 2-3 November 2018
Doors open 10:00 – 16:30
Where Sofitel Hotel, Terminal 5, London Heathrow
Tickets From £7.95
Buy online www.pilotcareernews.com/live/london/
Win tickets to PCL London
We have ten pairs of ordinary tickets and one pair of VIP tickets to give away. To enter the competition, send an email to competitions@seager.aero with PCL London tickets in the subject line, and your name and address in the text. Eleven winners will be picked at random and tickets posted to you. Entries close at 10:00 Friday 19 October 2018. If you're a winner but have already bought tickets, we'll refund the cost.