The builder, pilot and driving force behind the Bugatti 100P replica, Scotty Wilson, was killed at the weekend when the aircraft crashed just after take-off on only its third flight.
The bright blue Bugatti 100P replica was built by Scotty and a small team brought together by him. They studied photos of the original 1930s racing aircraft designed by Ettore Bugatti and 'reverse-engineered' the aircraft. It featured highly advanced technology for the period including twin counter-rotating propellers and forward-swept wings.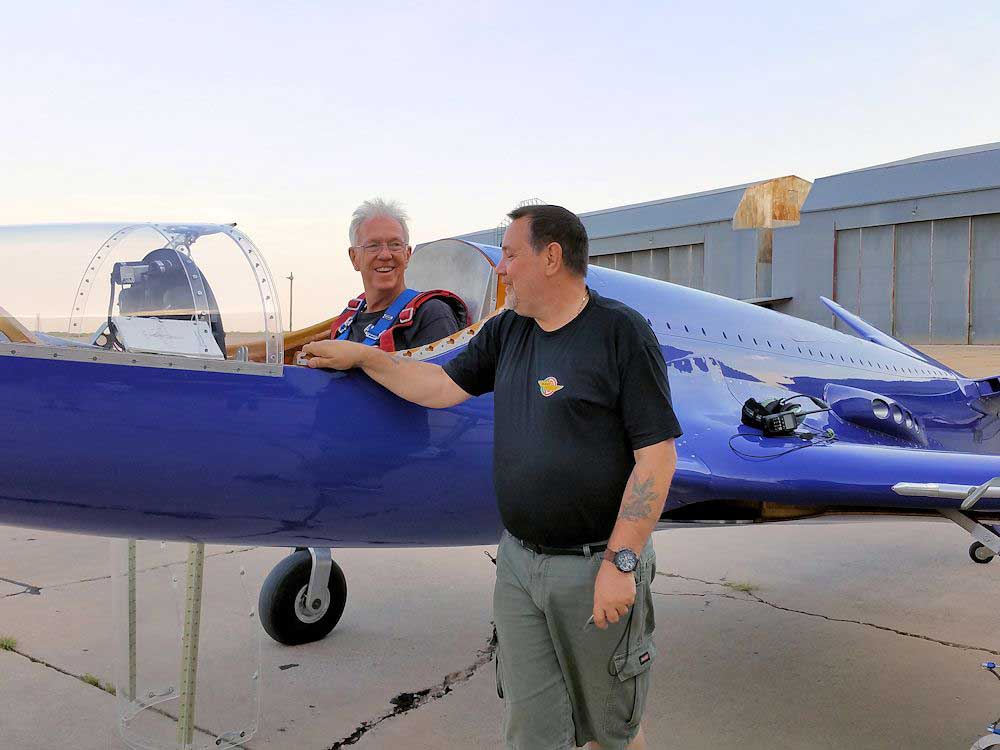 John Lawson designed and built the gearbox for the props, which took their drive from two motorcycle engines, and worked closely with Scotty Wilson for five years. He told FLYER that Scotty was "a remarkable man, task-focused. I don't know of anyone else who would have had the drive and determination required to see the project through on so little money.
"He was incredibly hard-working. He would be in the office at 6am, then we'd go to the hangar to work all day, come back and have dinner, then Scotty would be back in the office until late. And this would be seven days a week.
"He was also a heck of a pilot, a fighter pilot, ex-air force. A ruthless and steely-eyed killer – that's the breed. But also incredibly intelligent and generous."
US accident investigators, the NTSB, are looking into the crash but are hampered by the fact that the aircraft caught fire and much was destroyed.
Other members of Scotty's team have posted on the Bugatti 100P's Facebook page to express their grief. Scotty Wilson leaves a wife, Leslia, and two sons.