+VIDEO Pilatus Aircraft has unveiled a brand new version of its long-running PC-12 single-engine turboprop aircraft.
The reveal of the PC-12 NGX took place at the National Business Aviation Convention & Exhibition (NBAA-BACE) being held in Las Vegas, USA this week.
The NGX has an improved engine, smarter avionics and a completely redesigned cabin with larger windows.
The engine is the PT6E-67XP turboprop by Pratt & Whitney Canada. It features an Electronic Propeller and Engine Control System including Full Authority Digital Engine Control (FADEC) – a world first in this market segment.
In addition, the new propeller low speed mode results in a significant reduction in cabin noise for great passenger comfort.
The new turboprop engine enables the PC-12 NGX to achieve a maximum cruise speed of 290ktas.
The cockpit has Honeywell's Advanced Cockpit Environment System  which combines the power of a cursor control device with the versatility of a smart touch screen controller. The digital autothrottle, i.e. automatic thrust adjustment, reduces pilot workload and automatically optimises the  power in every phase of flight.
The cabin windows have been enlarged by ten percent deliver more natural light. The rectangular shape of the new windows is adapted from the PC-24 jet.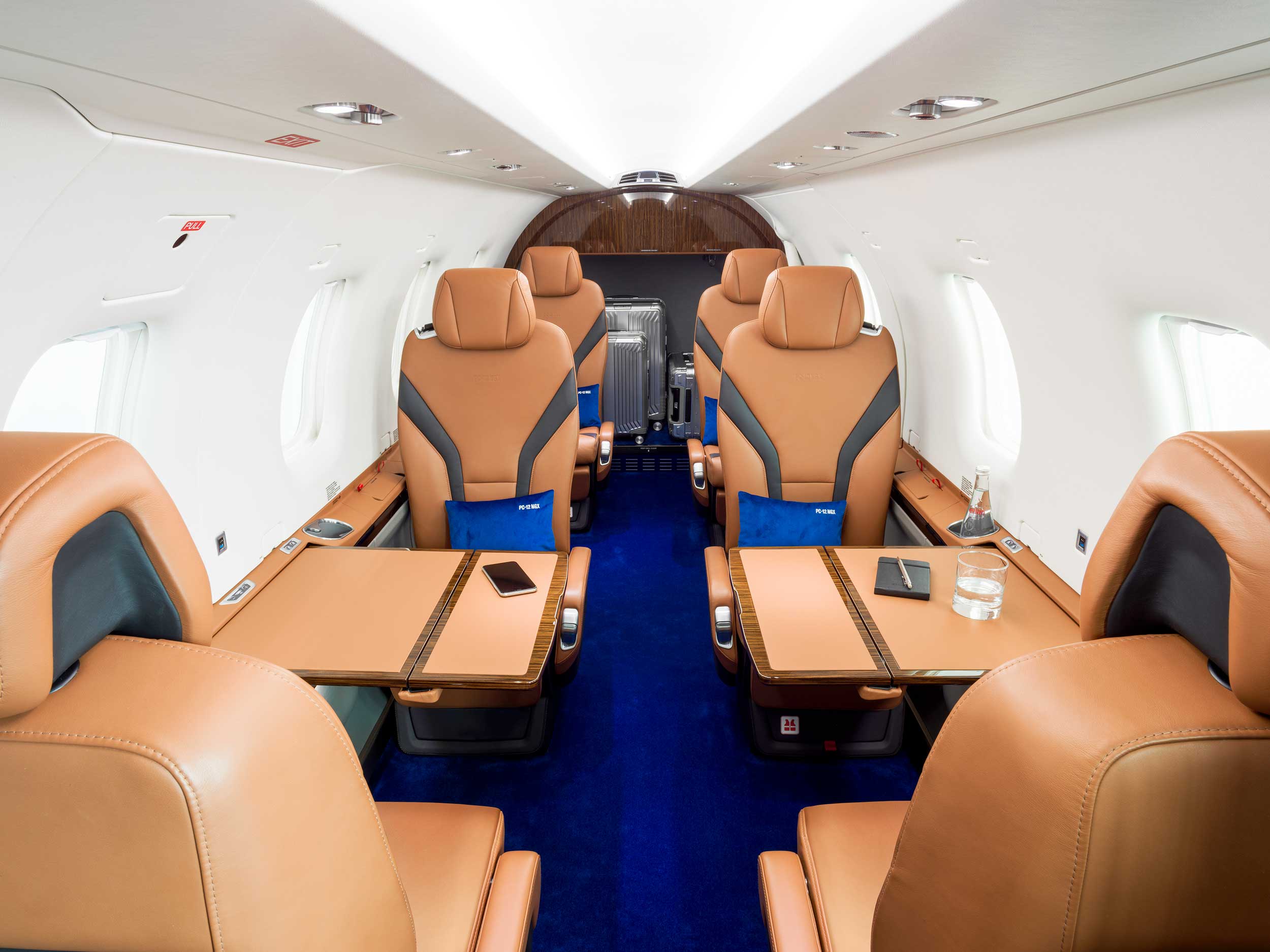 The redesigned cabin comes in six different interiors by BMW Designworks. Passenger seats have full-recline capability and are arranged to provide maximum freedom of movement with more headroom thanks to the redesigned headliner. The air-conditioning system delivers  better and quieter air distribution.
Speaking at the presentation in Las Vegas, Markus Bucher, CEO of Pilatus, said, "The PC-12 NGX is a showcase for the advanced technology collaboration between Pilatus, Pratt & Whitney Canada, and Honeywell. Together, we took the best, and made it even better. What's more, our customers do not have to wait years into the future to enjoy these benefits, the PC-12 NGX is here today."
Base price of the PC-12 NGX in 2020 is US$4.39m with a typically equipped executive-configured aircraft priced at US$5.37m.