Aerobility is well known for its training of pilots with disabilities, providing access to aircraft using hoists, and equipping aircraft with hand controls for use by persons unable to use their legs. Now it is about to expand its philosphy of being fully inclusive by building and maintaining aircraft.
"We are the UK centre of excellence when it comes to all matters related to disability flying," said Brian Catchpole of Aerobility. "All of this has been achieved with a user-led organisation. Many of our key personnel and volunteers have impairments.
"We believe that the next goal naturally falls to broadening our involvement with the actual aircraft, and to this end we intend to build our own aeroplane. This will not only be an exercise that secures another aircraft for the charity at a low cost, but far more importantly, to demonstrate that our fully inclusive philosophy can be extended to the building of our own aircraft.
"What better way to teach the fundamentals of aircraft design and flying than to build and maintain your own aircraft?
"We will give anyone who wishes to be involved the chance to participate, subject of course to close supervision by key members of the team. Some may only wish to place a single rivet, others maybe to be further involved.
"We intend to equip one corner of our hangar as a workshop. Again we will ensure that benches and tools, as far as we are able, can be utilised by wheelchair users and people with varying impairments. For many this will be their first exposure to a working engineering environment."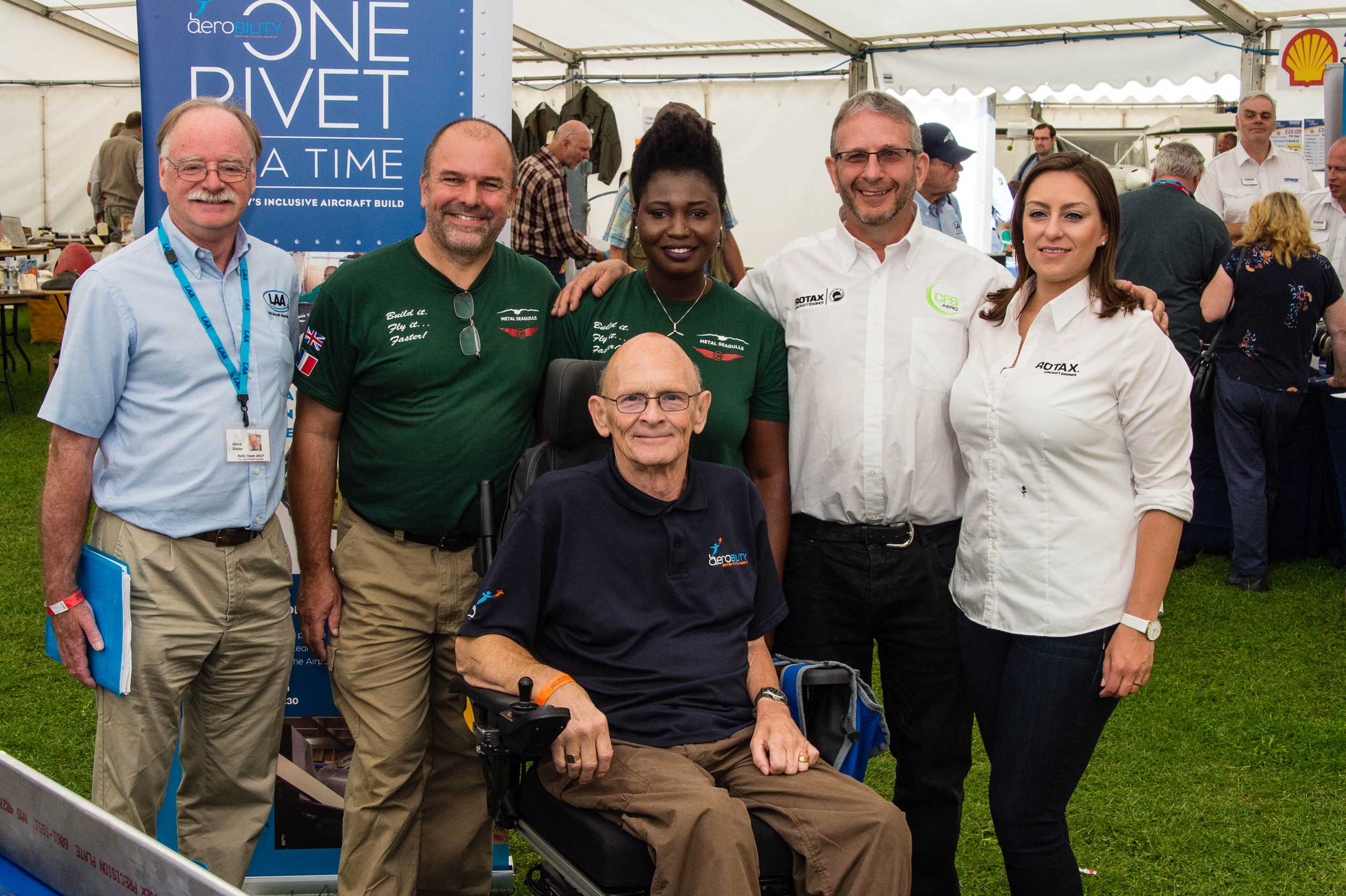 The aircraft Aerobility is planning to build is a Zenith CH750, provided by UK agent Metal Seagulls.
"We have received encouraging support from the Light Aircraft Association (LAA)," said Catchpole. "Their expertise when it comes to self-building aircraft will be invaluable.
"On completion, the aircraft built will join the Aerobility fleet, providing low-cost flying for our licensed disabled flyers and, if regulation allows, training."
Anyone wishing to become involved in the project can register interest by emailing: info@aerobility.com