Old Sarum Airfield has reopened for flying. At the moment, only two aviation businesses, GoSkyDive parachute centre and GoFly pilot training, are able to operate there but Grenville Hodge, a director of Old Sarum Airfield, is hopeful that the airfield can return to full flying activities over time.
The airfield was closed to all flying operations other than GoSkyDive last year following a lengthy dispute over plans to redevelop some areas of the airfield. That dispute reached a conclusion in the High Court at the end of July with the planning appeal by the airfield operator being turned down.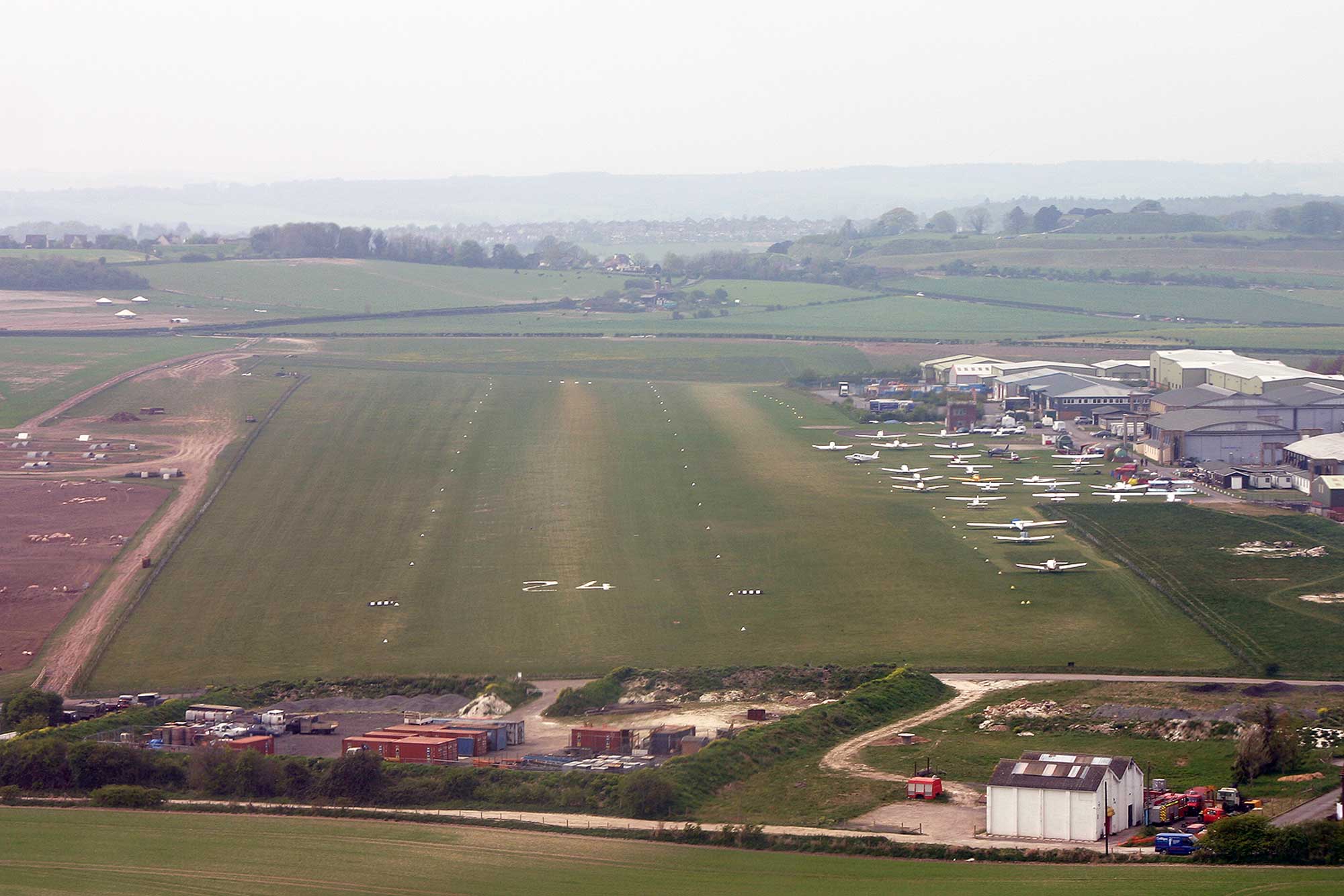 The legal actions haven't quite finished though. Mr Hodge confirmed to FLYER on Monday that a writ is being issued against Wiltshire County Council for breach of contract.
This relates to an agreement between the council and the airfield to reduce flying movements in return for permission to develop some parts of the airfield for housing, including some 'hangar homes' and  an aviation heritage centre.
Mr Hodge said that he was asked by Salisbury District Council back in 2007 to reduce movements following noise complaints. This he did but the reduced income produced an annual loss of around £120,000, which could not be sustained.
Now, with the planning appeals exhausted, Old Sarum Airfield will begin the return to pre-2007 levels of flying activity, including flight training. This could be up to 90,000 movements a year, said Mr Hodge.
However, it will be a step-by-step process, partly for Covid reasons, but also because much has to be put back in place. This includes insurance to operate as a General Aviation airfield open to all, a CAA licence and tower operations.
On the day of our visit to Old Sarum, several things were very clear.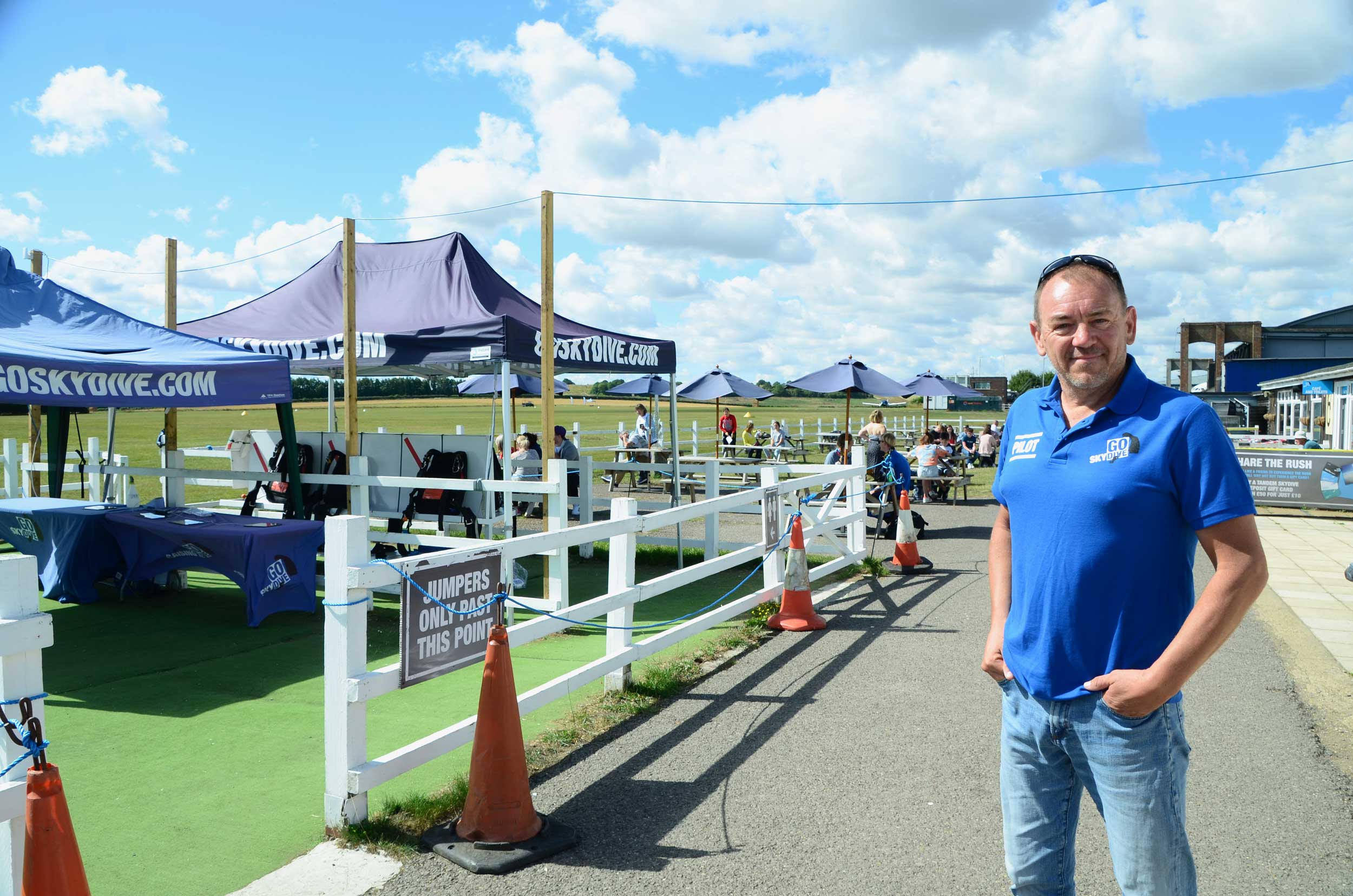 First, GoSkyDive is a major operation taking over most of the area that used to be the flight centre and café. It is extremely well-organised, even when operating at 30% of normal numbers because of social distancing measures.
These have been put in place by GoSkyDive to meet government Covid restrictions. They have been agreed with local health authorities and were worked out by a 'Return to Skydiving Working Group' of which GoSkyDive and GoFly founder and owner Gordon Blamire is a member.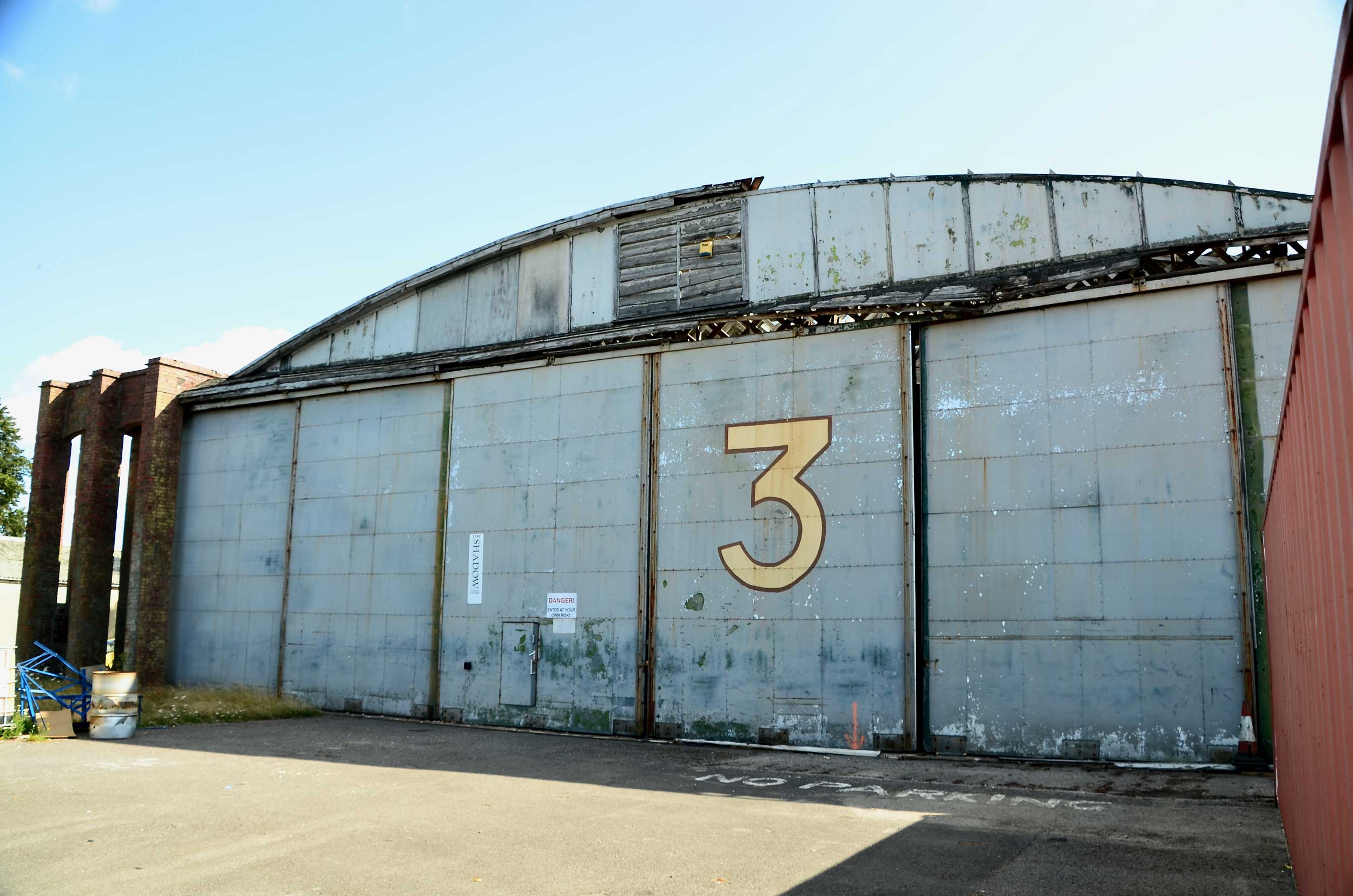 Second, one of the three WWI listed hangars, Hangar 3, needs urgent work to bring it back in use. Mr Hodge said the airfield was claiming £3m damages from a steel machining company that used to operate there, and that money would be used to renovate the hangar for GA use.
Third, the area around the airfield has seen huge amounts of construction of both industrial and housing estates – nothing to do with the airfield.
The only other flying taking place from Old Sarum at the moment are flights transporting vets to complete nationwide animal health checks.
An official statement from the airfield said: "We are delighted to see the airfield and the businesses it supports emerging from lockdown in what has been a very challenging time for everyone. We hope that the airfield can continue to support business get back on their feet as well as assisting with crucial flight operations."
"The Airfield has always been part of the local community, employing local people as well as being very proud to welcome visitors from across the UK and further afield. We look forward to welcoming businesses and visitors back as the green shoots of recovery start to show."
FLYER has approached Wiltshire County Council, which took over planning responsibities for Old Sarum from Salisbury DC, for a comment.