Renewable energy company Octopus has grown a new tentacle to supply hydrogen to ZeroAvia for its electric aircraft operations.
Octopus Hydrogen will provide 100 per cent green hydrogen to ZeroAvia's R&D centre at Cotswold Airport in Kemble during the testing, certification and first commercial operations of its zero emission hydrogen-electric aircraft powertrain technology.
ZeroAvia will supplement on-site electrolysis hydrogen production with supply from Octopus Hydrogen to power its HyFlyer II project – government-backed programme to develop a certifiable 600kW hydrogen-electric fuel cell powertrain which will power a 19-seat aircraft with 500nm range.
ZeroAvia plans to bring this powertrain technology to market by 2024, enabling early adoption of commercial zero emission flights. Octopus Hydrogen will provide more than 250 kilograms of green, fuel cell grade, high pressure hydrogen per day for delivery into ZeroAvia's mobile refuelling unit.
Aviation is a key future use case for green hydrogen – as recognised in the UK government's Hydrogen Strategy.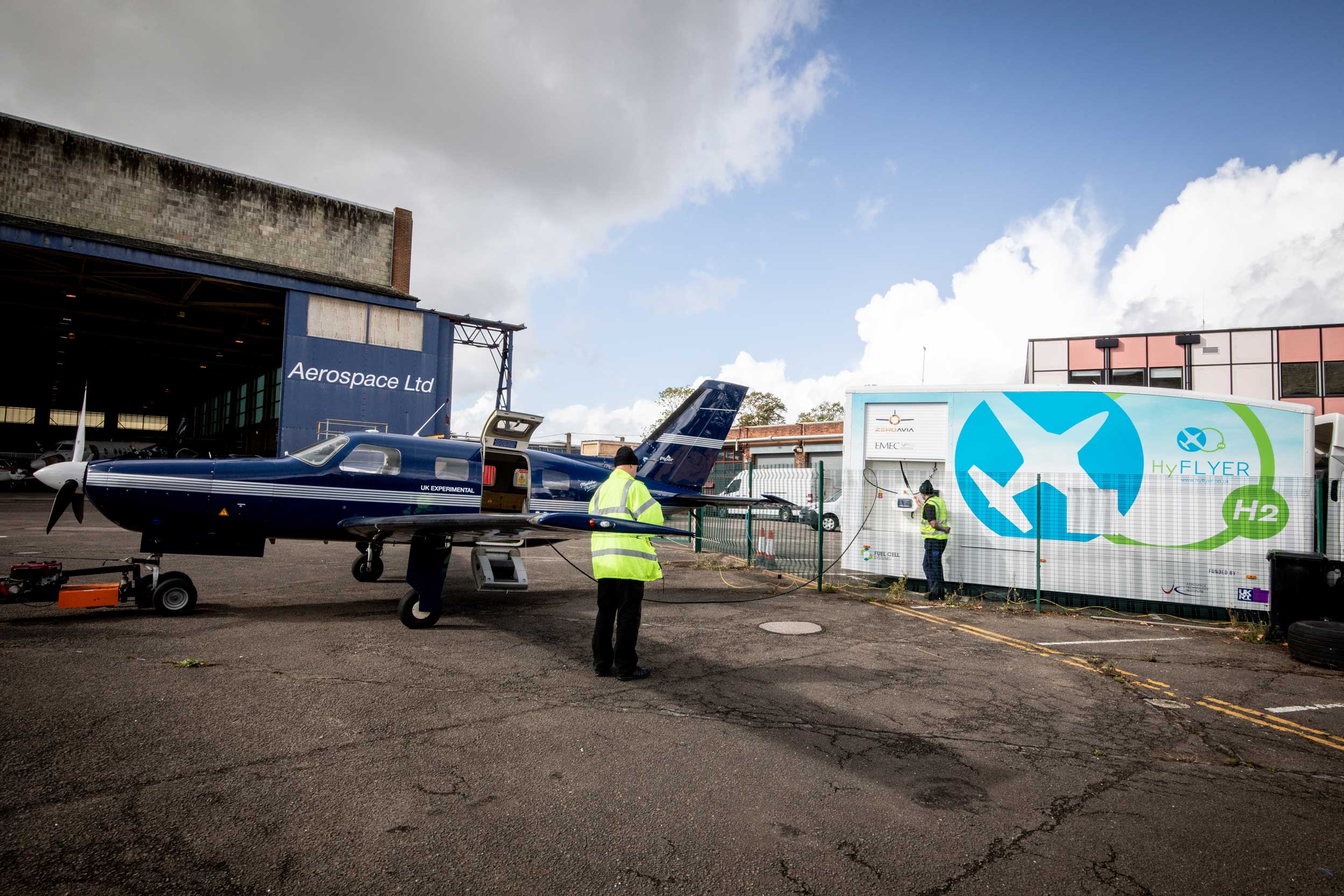 ZeroAvia and its partners have already developed the Hydrogen Airport Refueling Ecosystem (HARE) with an on-site electrolyser. This system was used to power flight tests of the six-seat Piper Malibu aircraft (HyFlyer I).
ZeroAvia's Sergey Kiselev said, "In order to achieve a commercially available certified zero emission hydrogen-electric aircraft powertrain we need large amounts of 100 per cent green hydrogen and we are pleased to work with a UK-leader in this field.
"Hydrogen-electric aviation is the only practical path to decarbonising flight at scale, as well as removing other harmful emissions from aviation that contribute to global warming."