The curse of the Garden Village menace is not confined to the south of England – now Retford (Gamston) Airport has been named as one of two garden village sites by Bassetlaw District Council in Nottinghamshire.
The council has just issued its draft local plan with a consultation period lasting until 10 March. It's expected to receive final approval in 2021. Download it here.
The council says, "The amount of land available at Gamston Airport allows for the creation of a sustainable and standalone new settlement.
"It is currently a small scale, commercial enterprise which serves the needs of local businesses. Whilst development of the site would result in a loss of airport related employment, the new village would provide opportunities for new employment."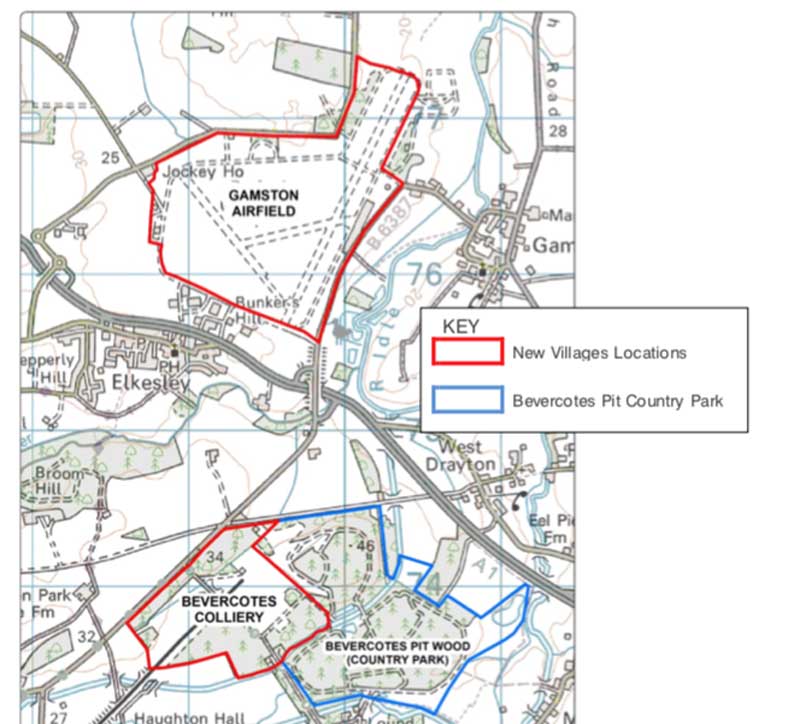 The draft plan goes on to write-off the airport: "Gamston Airport is relatively free from any significant constraints and also benefits from being classified as previously developed land (brownfield) due to its current use an airport.
"The present use of the site is considered to be an inefficient use of land which could otherwise be developed for a use which is in much need, and a use which would ultimately provide greater long term social and economic benefits to the local and wider District and economy through the creation of a sustainable settlement."
The public can tell Bassetlaw District Council what it thinks by these methods:
New hangars built
Retford (Gamston) Airport is home to about 100 based aircraft and recently completed 12,363 square metres (132,000 sq ft) of new hangars.
"We have eleven hangers measuring 33 x 25 metres and a door height of 5.6 metres, we can accommodate a wide variety of aircraft without risk of damage from light aircraft, turboprop, turbine and helicopters," says the airport website.
There are also several aviation businesses on the field, including:
DEA (ISR, aerial survey, flight calibration, maintenance)
Radiola Aerospace (flight inspection, flight validation, airfield lighting, leading edge navigation and communications systems and real time passenger information for public transport)
Reach Aerospace (pre-buy inspections, import and export of aircraft, delivery, aircraft registration and continuing airworthiness management and maintenance)
The Apron Cafe
ALH Skytrain (flight training)
Kuki (helicopter flight training) http://www.kuki.co.uk/