Plans to develop a 750-home housing estate within 100 yards of the runway at North Weald Airfield are to be revealed at a public exhibition on Friday and Saturday this week, 23-24 June.
The developer, Quinn Estates, wants to build on the 100-acre+ site of North Weald Golf Course. Mark Quinn, boss of the company, says the golf club is not viable.
The campaign group, Keep North Weald Flying (KNWF), points out that the proposals and this site were not included in the Epping Forest District Council's Draft Local Plan which went out to public consultation at the end of 2016.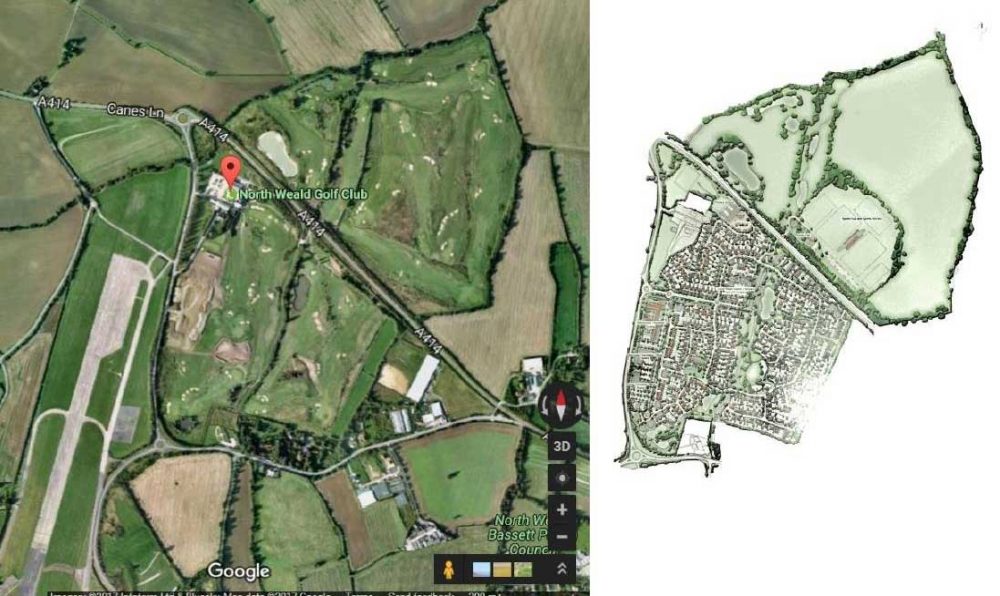 "The 2014 North Weald Master Planning Study, which was used as evidence in the the Draft Local Plan also suggested that there should be an appropriate buffer between any residential development and the active airfield, to avoid conflicts and the potential for noise complaints etc," said KNWF.
"The area of the airfield in question is where aircraft carry out full power engine run up checks and also begin their take off runs, again at full power. This includes historic fighter aircraft and jets. This is also the end of the runway used for drag racing events.
"If you feel that a development of 750 homes as proposed by Quinn Estates in this proximity to the airfield could create a potential conflict with current and future airfield operations, you may wish to attend the public exhibition on 23-24 June to see the proposals in more detail and to make sure the developer is aware of your concerns.
"In addition you can also email the North Weald Airfield Users Group at info@northwealdairfield.org to let us know your views and we will make sure they are passed on. It will also be important to respond to the planning application within the appropriate time frame once it has been submitted to EFDC (Epping Forest District Council)."
Quinn Estates describes its 'North Weald Park' proposals as a "once in a generation opportunity to create a mixed use development with an incredible sporting and education legacy for Essex and Epping Forest District".