NASA has released images of its first all-electric experimental X-plane, the X-57 Maxwell in its final configuration.
The images show the aircraft in several phases of operation at NASA's Armstrong Flight Research Center, located at Edwards Air Force Base in California. It's based on the airfra,e of a Tecnam P2006 twin.
The X-57, NASA's first piloted X-plane in two decades, is seen in these images in its final all-electric configuration, known as Modification IV, or Mod IV.
This configuration will feature a skinny, high-aspect ratio wing, designed to boost efficiency by reducing drag in flight, and electric cruise motors with five-foot diameter propellers on the wingtips, to recover energy that would otherwise be lost to wingtip vortices.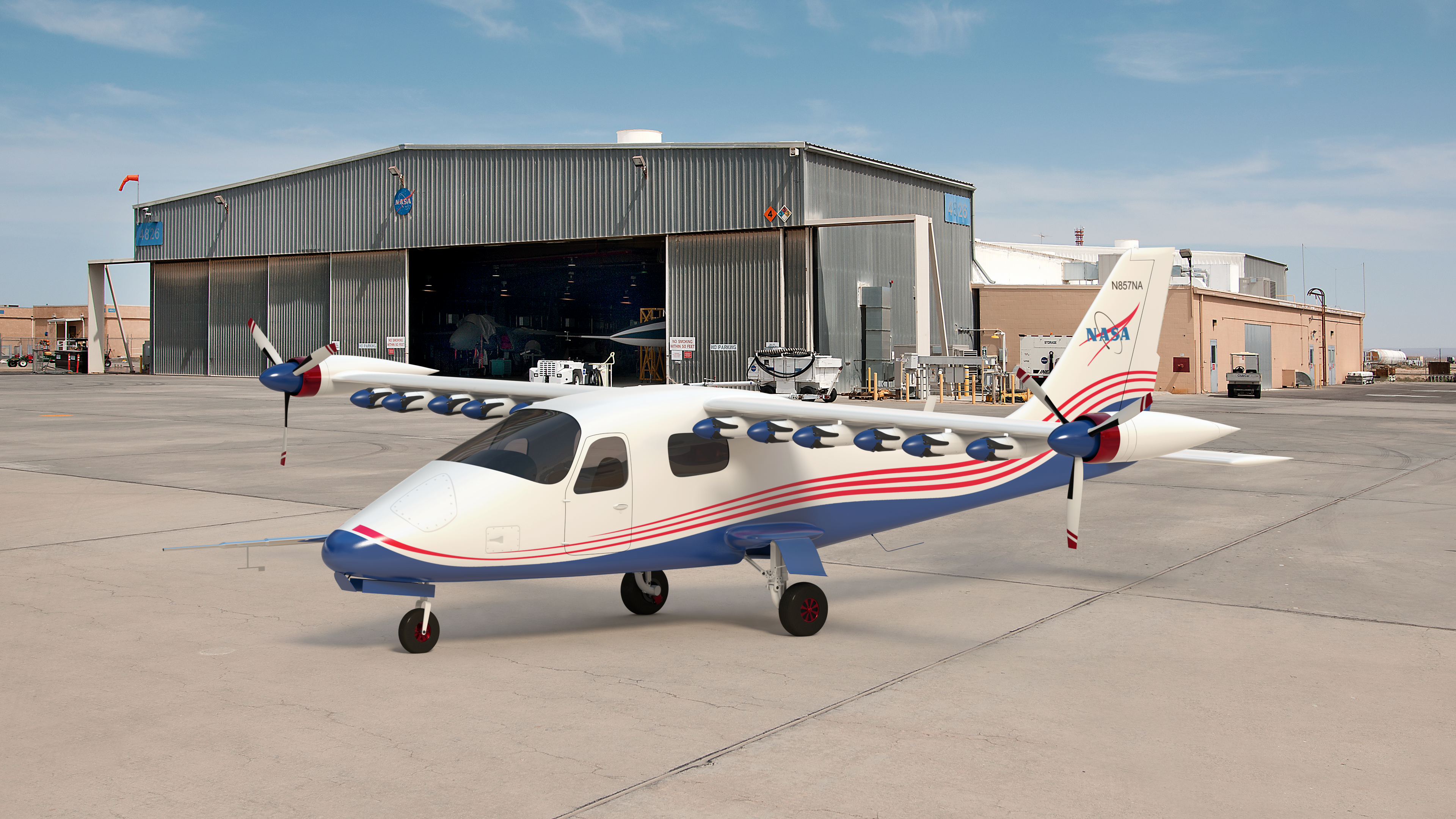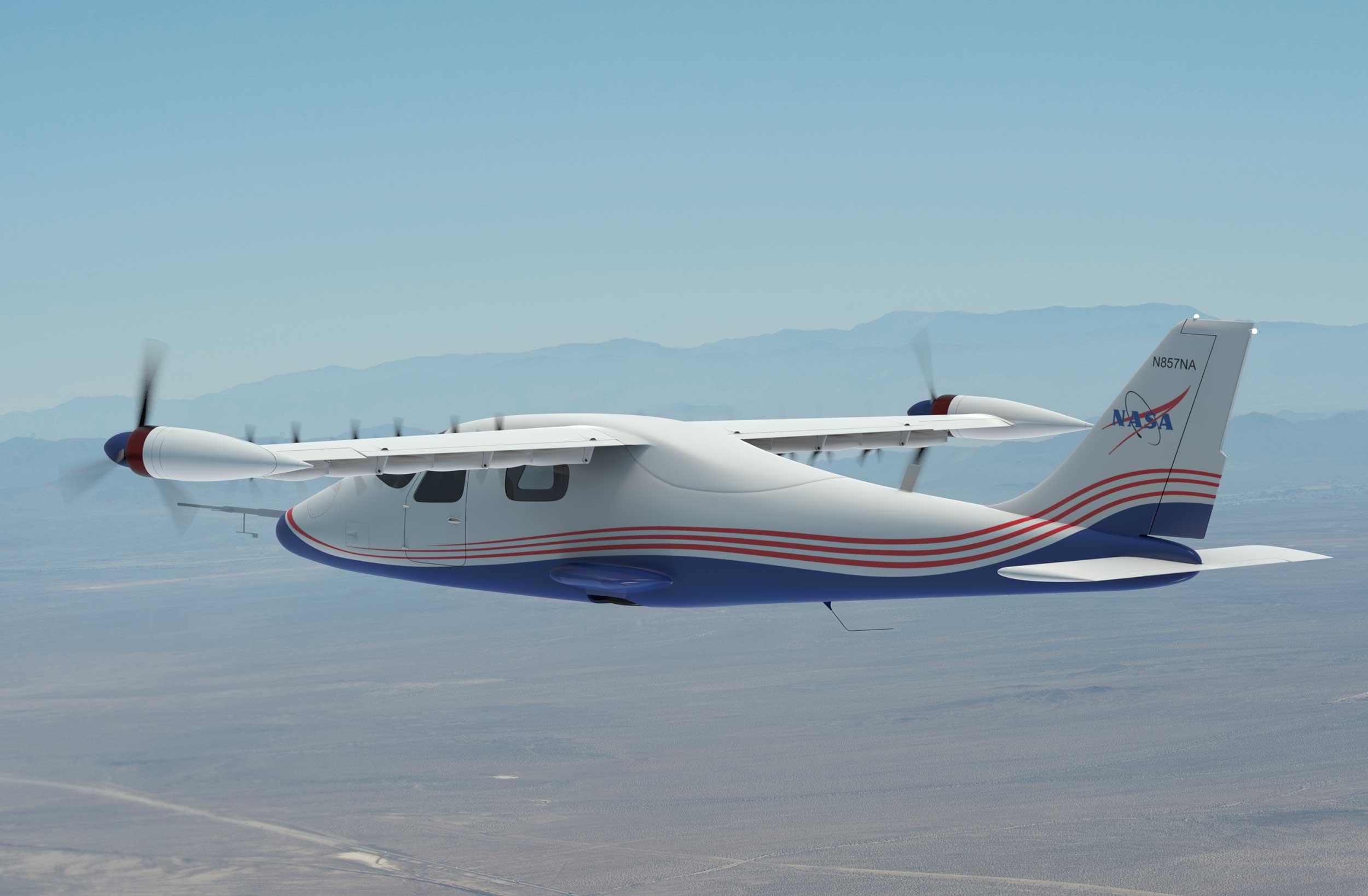 Meanwhile, the addition of 12 smaller high-lift motors and propellers on the wing's leading edge will allow X-57 to be able to take off at standard speeds.
These motors will activate during takeoff, spinning the propellers, and will deactivate during cruise mode, at which point the propeller blades will fold in to the nacelles, as seen in two of the above images, reducing drag.
NASA says X-57 will help set certification standards as electric aircraft markets begin to emerge.