The co-founder of Mission Aviation Fellowship (MAF), which operates humanitarian flights into the world's most remote areas, Stuart Sendall-King, has died aged 98.
Stuart, a former RAF pilot, was one of the early pioneers to take light aircraft from London to deepest Central Africa in 1948, a few years after taking part in D-Day.
Today, MAF operates 138 purpose-built light aircraft in over 26 countries, employs over 1,300 staff – of which 1,000 are local personnel – and partners with more than 2,000 humanitarian organisations, including UNICEF, World Health Organisation, the Red Cross, Medair and Tearfund.
Former British Army Chief, General The Lord Dannatt, a longstanding MAF supporter said, "If ever there was a man who was inspired to turn a visionary idea into a reality, it was Stuart King.
"Stuart started with one aircraft but has changed the lives of so many by his passion, leadership and conviction. Stuart King's legacy is immense, and his family should be justifiably proud of all that he achieved."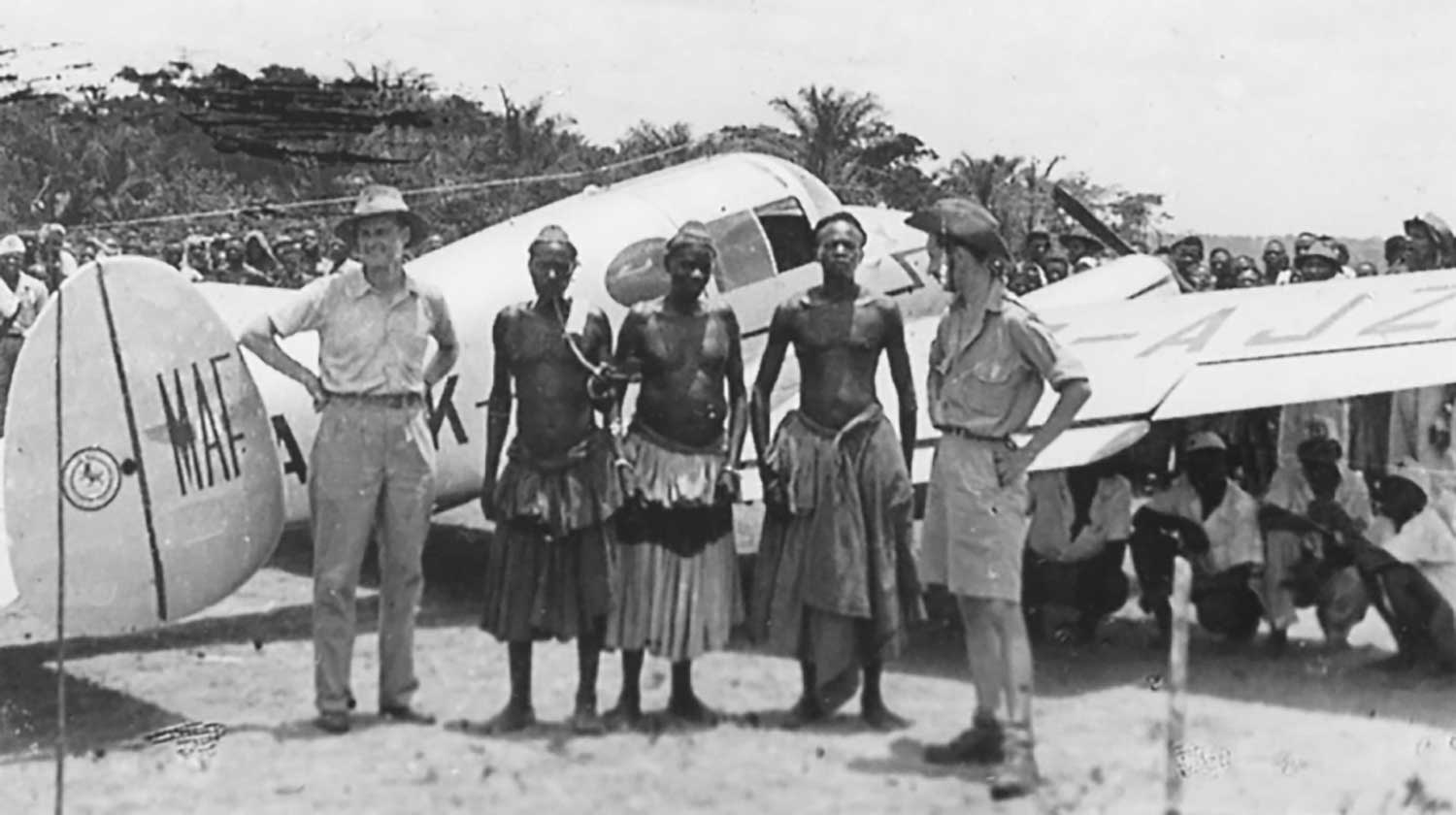 Stuart's achievements spanned more than seven decades:
1944: Supported D-Day landings as an Engineer Officer for 247 Fighter Squadron
1945: Co-founded Mission Aviation Fellowship in London
1948: Pioneered a six-month survey across Central Africa, plotting a route across Libya, Egypt, Sudan, Kenya and the Belgian Congo, using only a map and compass. Stuart narrowly escaped a crash which saw MAF's first Miles Gemini aircraft in ruins
1950: Launched MAF's first operational African programme in Sudan
1958: Flew with his wife Phyllis and their two young children 5,000 miles in MAF's Cessna 180 aircraft to set up home in Sudan – the journey took 12 days
1973: Returns to the UK as MAF's General Director for 13 years
1987: Becomes President Emeritus of MAF
2016: Appointed to the rank of Chevalier in the Ordre National de la Légion d'Honneur by the French Government
2019: Receives the Award of Honour from the Honourable Company of Air Pilots.
Paul Tacon, Clerk of the HCAP, who presented Stuart with the Award of Honour in November 2019, said: "Stuart was an extraordinary and visionary man, who did so much to enable aviation to bring help and relief to so many of the world's most disadvantaged people.
"His vision and integrity created the ethos and professionalism that is MAF today – an organisation which the Air Pilots is proud to be able to support – and one which endures as Stuart's superb legacy."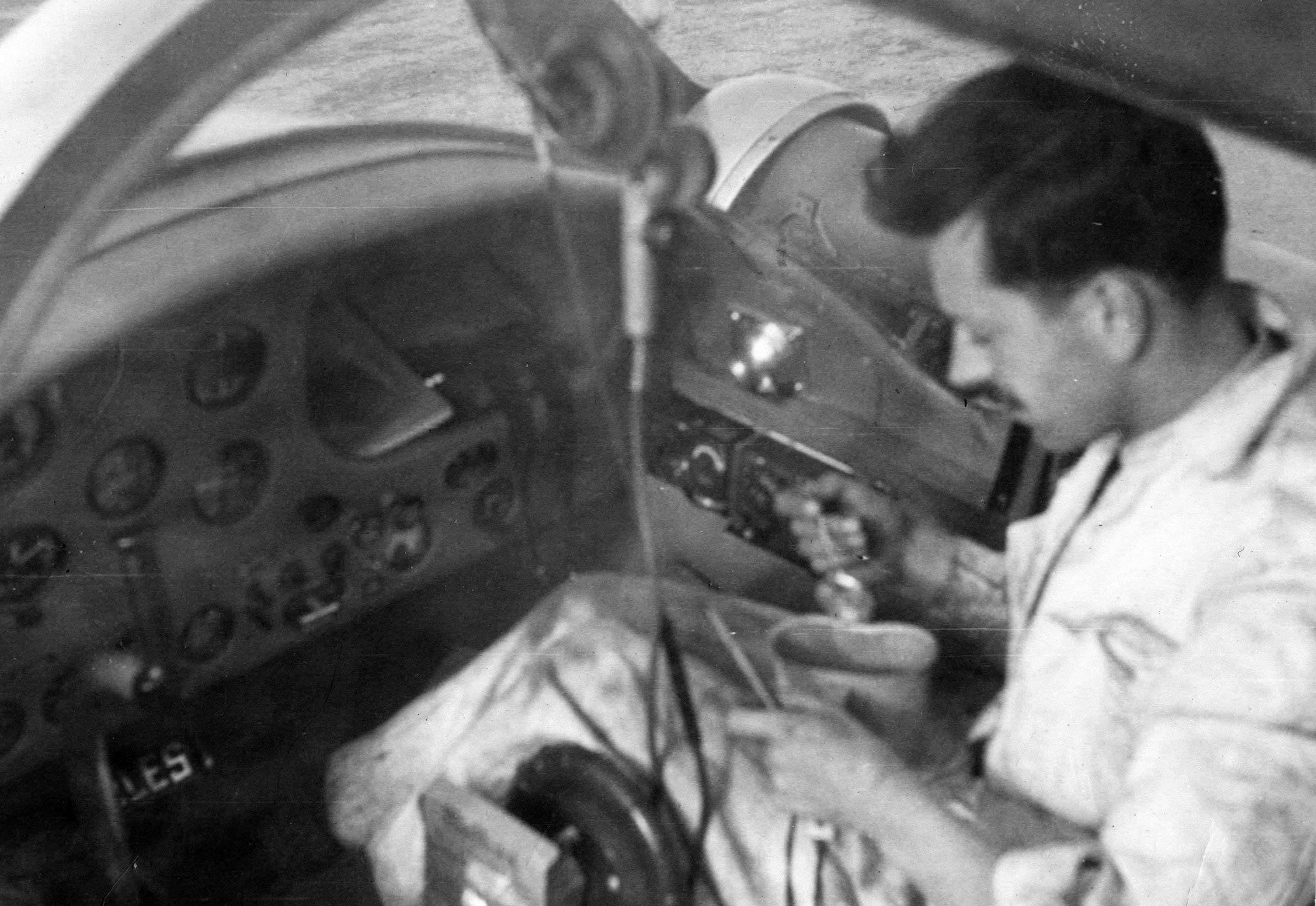 His bestselling book Hope Has Wings, Stuart describes the inspiring, faith-filled journey that has seen MAF fly to more remote and inaccessible destinations than any other commercial airline.
Meeting his wife Phyllis, a missionary working in Sudan in 1951, Stuart recalled memories from their early romance and adventures as young parents in his book:
"After a brief honeymoon, the plan was to overhaul the Rapide [aircraft] at Khartoum airport [in Sudan], and our room had to double as the MAF office.
"Phyllis soon took over accounts, typing innumerable letters to London, the Sudan Government and to missions. She also ordered spares for the plane. Some of these had to be stored in our room; we even kept a propeller under the bed!
"We stopped at many bizarre and outlandish places along the West African coast, spending nights in strange hotels or little rest houses. We'd wash the children's nappies at night and spread them over our knees during the next day's flight, turning on the cabin warm air to help speed the drying.'"
As MAF expanded throughout seven decades, remote tribes hidden in mountains, unreached by forests or near inaccessible by swamps have slowly become known to the outside world. Nearly 2,000 relief and mission organisations have been able to transport vital supplies by air, thanks to MAF's technical support and aviation experience.
MAF will celebrate Stuart's legacy at a virtual 75th anniversary event in November 2020 and is publishing a book 'Above and Beyond' dedicated to Stuart in October 2020.