Homebuilt aircraft specialist Metal Seagulls is the UK dealer for ULPower aero engines – and Patricia Mawuli Porter, co-owner of Metal Seagulls – is the first woman to be factory trained in the installation and maintenance of the Belgian engines.
Patricia, and her husband Jonathan Porter, took the ULPower 'Installation and Maintenance Training Programme' at ULPower headquarters in Ieper, Belgium earlier this month. As of 23 October 2017, Metal Seagulls is the official ULPower Aero Engines dealer for the UK and Ireland.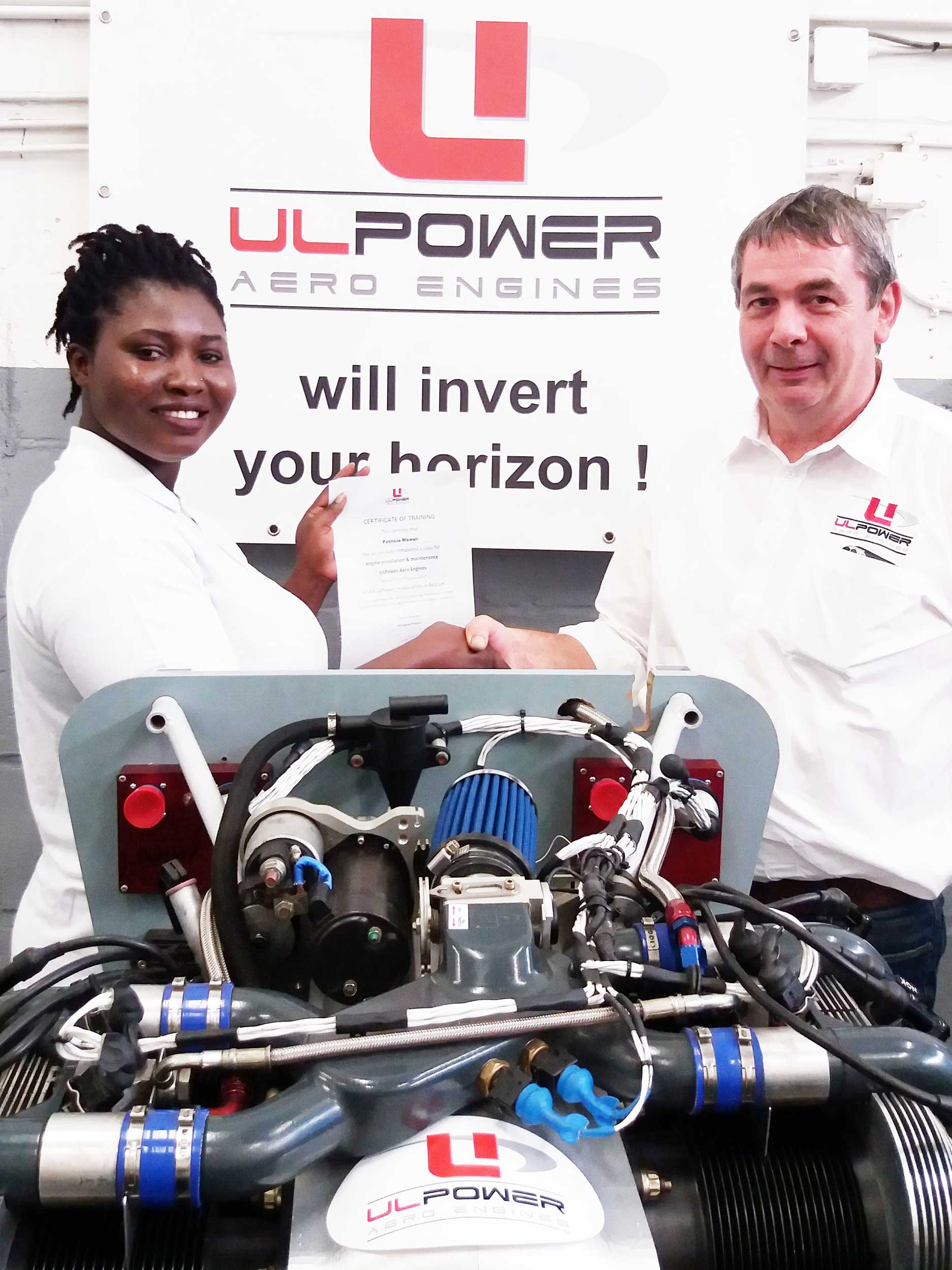 Jonathan and Patricia are not new to the aero engine market, having previously managed a Rotax dealership. Patricia is an experienced field technician, having also been the first woman to achieve Rotax iRMT certification in 2009.
The couple have extensive experience in using light aircraft for humanitarian, conservation, and surveillance projects, as well as having built more than a dozen aircraft themselves.
"My business is about providing appropriate engines for clients, whether homebuilders, OEMs or NGOs operating in developing nations," said Patricia.
ULPower has been producing aero engines since 2006. Its 4- and 6-cylinder engines offer between 97 and 200 hp, and are equipped with FADEC (Fully Authority Digital Engine Control).