Garmin has significantly upgraded its Garmin Pilot flightplanning app for Apple iOS mobile devices. The announcement was made on the eve of Europe's top General Aviation show, AERO, opening at Friedrichshafen, Germany.
Pilots flying around the globe, including Europe, now have the option of filing VFR flight plans for free directly with the country's Aeronautical Information Service (AIS) through a Garmin Pilot subscription.
Additional features for iOS include a flight profile view, new VFR charts for the United Kingdom and France, customised personal minimums, preferred runway selection based on favourable winds, aera 660 integration and new subscription prices.
"We're dedicated to growing our global presence with Garmin Pilot by now offering pilots the capability to file their flight plans directly within the app, while also expanding chart availability within select European countries," said Carl Wolf, Garmin's vice president of aviation sales and marketing.
"In addition to making a series of enhancements within Europe, we've incorporated many safety-minded features, including the option of displaying METARs within the flight profile view and incorporating customised personal minimums. All of these new features combined into a single app give customers added reassurance that flight-critical items are not overlooked during pre-flight planning and in-flight navigation."
The full list of new and revised features:
File a VFR flight plan within the app direct to the AIS
New VFR chart coverage within France adds to the recent addition of United Kingdom VFR charts within the app
Flight profile view expanded to include both iPad and iPhone, displaying a vertical cross section of airspace, terrain, obstacles and weather
New display options include METARs and bodies of water
When paired with the GTX 345, Flight Stream 210 or the GDL 39 3D, ADS-B In traffic can also be viewed within the profile view
Customised personal minimums or flight operations minimums can be entered into Garmin Pilot, including cloud ceiling and visibility minimums, as well as maximum crosswind component
Wind direction is colour-coded on the airport page, radial menu and split screen widgets to easily identify the preferred runway to takeoff and land at the departure/destination airport
Wireless flight plan transfer is enabled between the aera 660 and Garmin Pilot
New pricing of the Garmin Pilot base subscription provides worldwide navigation and weather for $149.99 (£105) annually. Charts extra.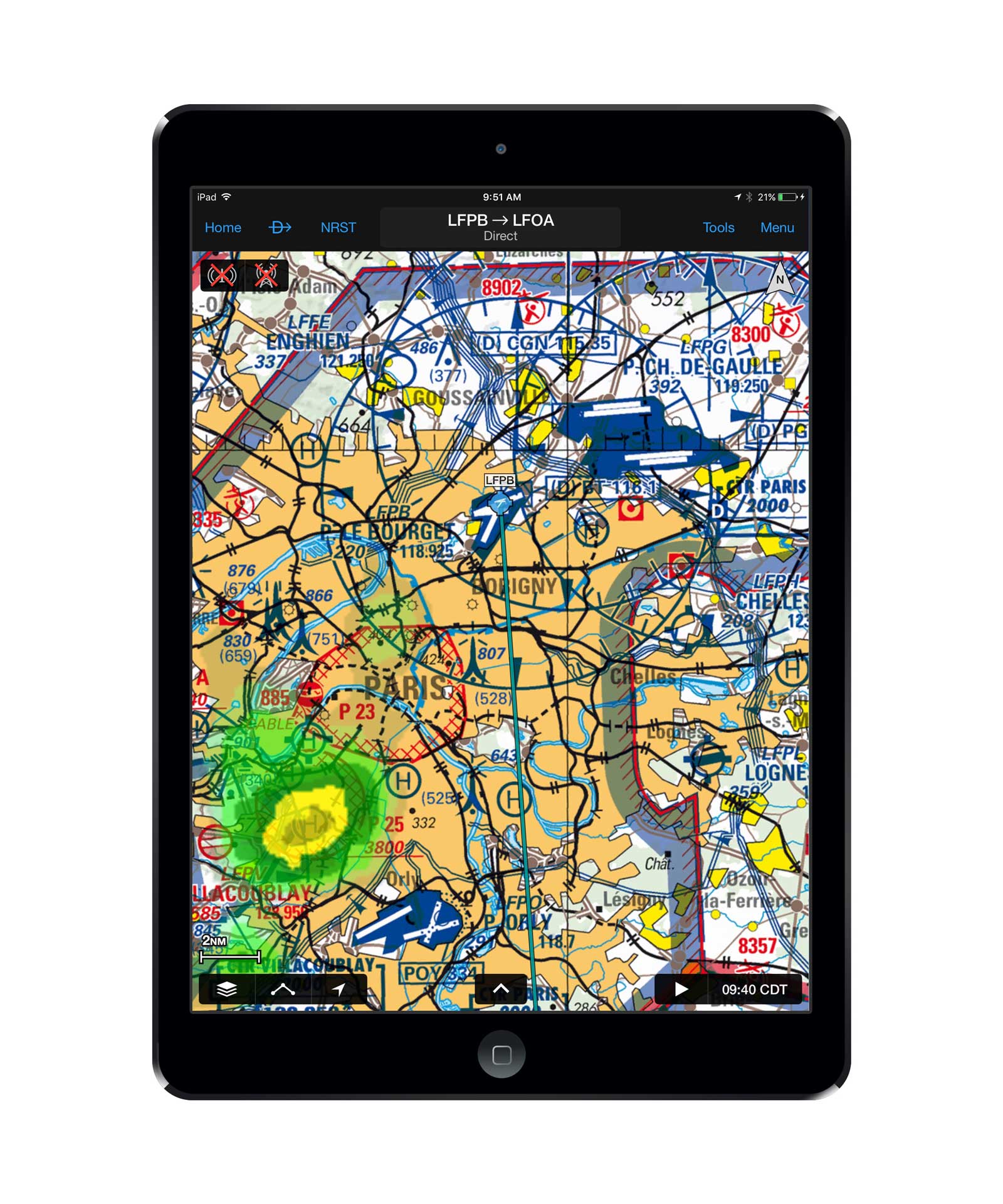 The latest version of Garmin Pilot that enables these new features is available immediately in the Apple App Store.