Snowdonia Aerospace has launched a public consultation on a proposed change to the airspace designation around Llanbedr Airfield.
The proposed airspace change is to create a permanent Danger Area that will enable Snowdonia Aerospace Centre (SAC) to further develop the site as a UK 'centre of excellence' for testing of next-generation aircraft, such as drones, electric aircraft, urban and regional air mobility vehicles, high altitude balloons, airships and near-space testing vehicles.
The Danger Area will be permanent in terms of its designation but will be active only as and when required, otherwise it will remain open to all air traffic.
The consultation began on Monday 7 December 2020 and will run for 7 weeks before closing on Friday 22 January 2021.
SAC has produced a Consultation Document that explains the proposed changes, including detailed maps and environmental analysis, plus a three-page 'easy-read' guide in English and Welsh, available from the Civil Aviation Authority online portal.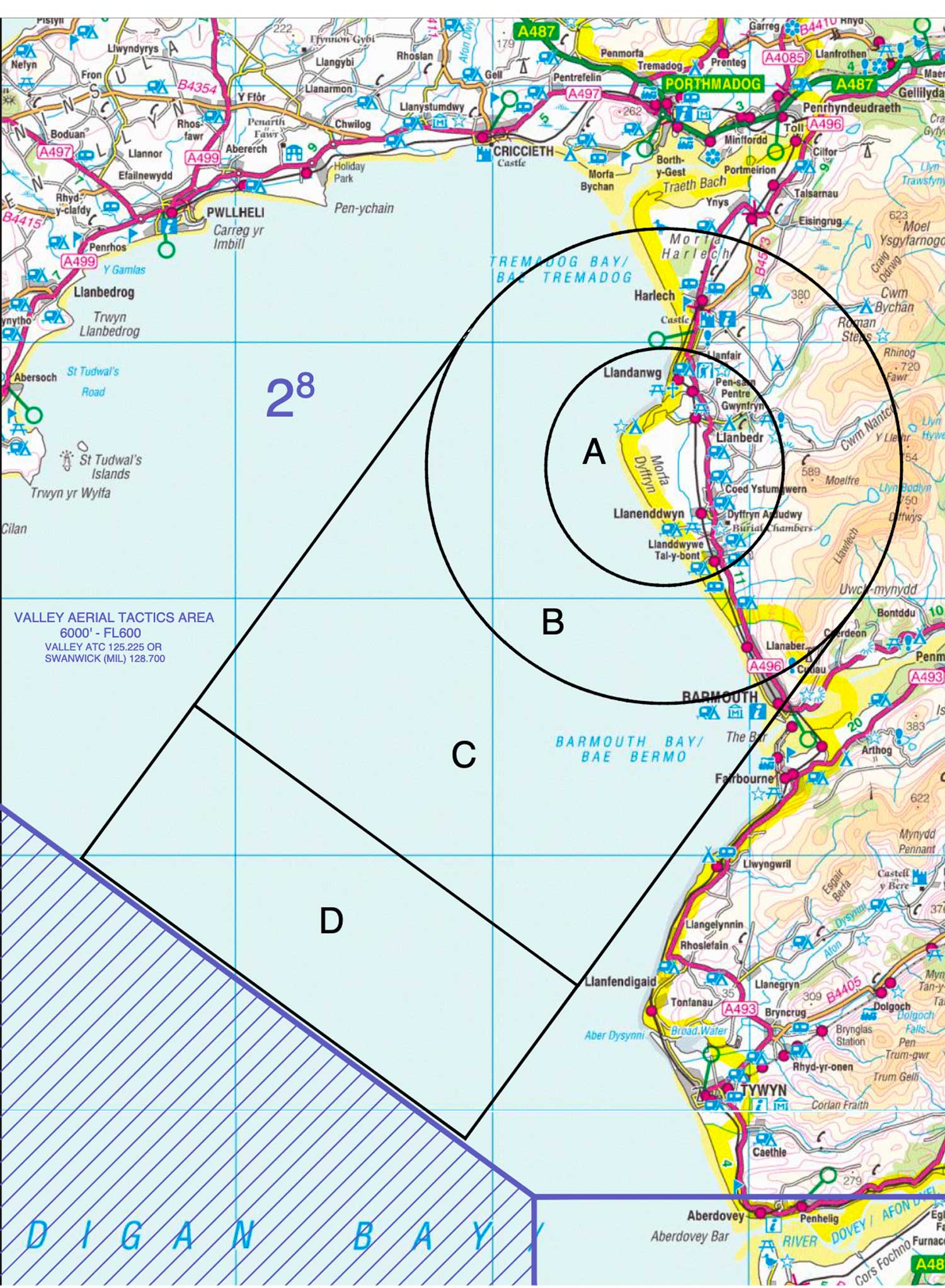 The proposal is part of a sustainable long-term Masterplan for Llanbedr Airfield that could contribute up to 515 jobs and £19.5m per year to the local economy once full developed, says SAC.
David Young, well-known in General Aviation as a microlight flying instructor and examiner, is also one of four partners that own Llanbedr as well as being Airfield Manager.
In a letter to FLYER David said, "I would like to flag why supporting this Airspace Change is important to you!  It's important because we need to keep this airfield open!
"We want you to fly into Llanbedr, we want the gliding club expeditions, the Royal Aero Club air racing, the Round Britain Rally, the Snowdonia Flight School to stay in business and our resident GA aircraft to continue to have a home. To do that the airfield has to be commercially viable.
"Flying is my life and I wear my heart on my sleeve. The simple fact I want to tell you is we need this ACP for Llanbedr to help restore this fantastic airfield to its former glory, but in a new era – the era of the smaller drones, electric aircraft, Unmanned Traffic Management challenges and so on.
"Llanbedr is the perfect place for testing Beyond Visual Line-of-Sight (BVLOS) activity.
"The first unmanned aircraft were flown from Llanbedr in the 1950s – the Firefly and the Meteor Jet – and the Jindivik target drone programme ran until 2004.
"There is a huge demand for dedicated airspace in the U.K. to trial new unmanned aircraft and their operational tasking ability.
"We have catered for some of this demand since the approval of a Temporary Danger Area (TDA) consulted on in 2014 and the repeated promulgation of a TDA for a few days here and a week there. Did anyone notice? Was there a problem with this NOTAM airspace? No!
"But we are not allowed to persistently ask for Temporary airspace – as it is not temporary anymore – and have had to follow the CAP 1616 route to apply for a permanent airspace change. Permanent yes – but only activated by NOTAM for the time necessary.
"We will not activate it [the Danger Area] any more than is needed for a trial. In the vast majority of cases GA traffic will be able to get by or over activity and the FISO will be there to help."