2016 Exhibitors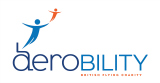 Aerobility
Aerobility uses the challenges of flight and exposure to aviation as a tool for improving the lives of those with a disability (physical, learning, psychological or an injury acquired in conflict). By removing barriers Aerobility aim to change perceptions of disability.
---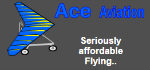 Ace Aviation
Ace Aviation are manufacturers of complete flexwings – trikes and wings. They also produce machined parts and sails for certified aircraft.
---

Adams Aviation
Adams Aviation is Europe's largest specialist in the distribution of parts for General Aviation.
---
Established in 1991 Aerochute supply the UK's only CAA approved 2 seat Parachute Buggy aircraft. Affordability, Simplicity and Fun are combined in the Aerochute, to make it safe and easy to operate.
In just 4 hours you can be solo.
---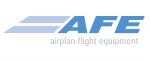 AFE
Airplan Flight Equipment has been built upon the flight equipment, training products, documents, educational publications and pilot uniform clothing we supply to flying schools and clubs, aircraft operators, airlines, airports, air forces and other aviation industry organisations around the world.
---
Microlights and Light aircraft for Sale website which provides Aviation classified advertising.
---
Airboxaero

Airbox is a leading producer of world class planning, navigation and situational aides to pilots including the multi-award winning Aware series of airspace warning systems and RunwayHD, the complete planning and navigation solution for pilots using iPad, iPhone and Android devices.
---
Air-Camp
---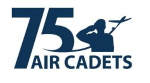 Air Training Cadets
---
This year Flightstore are representing the Alpha Industries Flight Jacket Range
Check out all the new autumn 2016 range with great offers
---

Andair Ltd
Andair is a premier ISO 9001 manufacturer of aircraft fuel system components including high-quality fuel selectors, gascolators and fuel pumps. Applying the expertise acquired over many years' flying and home-building their own aircraft.
---

Avalanche Aviation
Avalanche Aviation are the sole dealer for Just Aircraft for the United Kingdom and Ireland. Just Aircraft are manufacturers of kit built aircraft, the Escapade, the Highlander and, the amazing SuperStol.
---
AV Buyer
---

BJJR
Through meticulous attention to detail all BJJR Bulldogs are built to order to ensure that the aircraft is tailored to the customer's exacting demands.
---
BMAA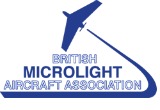 The BMAA is run by the members to enhance their enjoyment of this fantastic way to get into the air. The BMAA exists to promote the sporting activity of microlight flying and use its expertise to guide regulation and provide airworthiness and licensing services for its members. Please visit our stand at Flyer Live to find out more.
---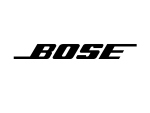 Bose
Better sound is just the beginning. We're passionate engineers, developers, researchers, retailers, marketers … and dreamers. One goal unites us—to create products and experiences our customers simply can't get anywhere else. If you want to hear more, we invite you to explore.
---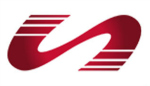 Breezer Aviation
The Breezer is a quality German made (all aluminium precision CNC machined) aircraft built to LSA and EASA regulations to 600kgs, now an almost identical version is available in the UK as a factory built microlight, an advanced kit microlight and an advanced kit LSA. Now the UK market has a new real choice of a low wing factory built microlight.
---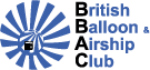 British Balloon and Airship Club
The British Balloon and Airship Club promotes lighter-than-air flight: hot air ballooning, gas ballooning, and airship flying. It welcomes and represents everyone interested in ballooning – from existing and aspiring pilots, to spectators and crew.
---
Did you know that glider pilots regularly fly 500km distances, sometimes reaching 20000ft? Visit us to find out more about our sport for all ages, abilities and ambitions. You can learn to fly at any of 75+ clubs throughout the UK.
---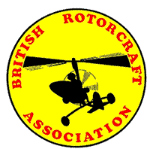 British Rotorcraft Association
The British Rotorcraft Association is a membership of Pilots, Engineers, Instructors, Examiners and Interested Individuals. It
is independent of all other bodies. Recognised by the CAA, the B.R.A is a stakeholder for the Gyro community at large and promotes a safe, exciting and fast growing sector of aviation, as well as offering its members a wealth of unbiased information.
---
British Women Pilots Association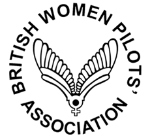 The BWPA is a membership organisation that exists to support women who fly or who are learning to fly and to encourage participation in aviation by women who currently don't. Today there are more women in aviation. Members are of all ages, experience and backgrounds but share a common enthusiasm for flying.
---
Public corporation, independent specialist aviation regulator.
---

Cambrai Coverings
Bespoke Aircraft Ground Equipment MOD, NATO & Aerospace, Approved Suppliers, Serving the Industry for 35 years.
---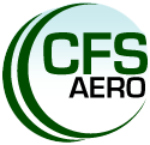 CFS/Rotax
CFS Aero is a leading overhaul and repair shop for both Lycoming and Continental Piston engines and also a large number of propellers types. As the UK distributor for Rotax the company also supplies Rotax engines and parts and has experience engineers on its stand to offer advice and technical support in all these areas.
---

Dappr Aviation
Using our design magic and some healthy scoops of innovation, we turn beautifully engineered aviation parts into rooms, furniture and memorable pieces.
---

 DMS Technologies
Design and Manufacture of Industrial & Military Products
---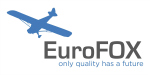 Eurofox
The EuroFOX is a factory built microlight in nose or tail wheel configuration, very robust for use at a glider tug or a school training aircraft. The EuroFOX is the ONLY UK microlight available with the Rotax 912iS sport engine, other engine choices are the 912UL (80hp) or 912ULS(100hp).
---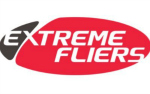 Extreme Fliers
Here at Extreme Fliers we manufacture and retail the MicroDrone 3.0. A small, personal but advanced quadcopter. Our mission is to create a drone that anyone can pick up and fly.
---
The UK's favourite general aviation magazine
---

Flylight
Stop Press: After a long period of selling the World beating BestOff range of aircraft (Skyranger Clasic, Swift and Nynja), Flylight has recently acquired the World rights for manufacturing and distribution.
---

G-Aerosports
'G-Aerosports is the expression of our passion for airplanes and recreational flights. To the people who love building and flying free, we seek to deliver a rich flying experience.'
---
GASCo
GASCo provide a forum in which all of the General Aviation organisations could meet to share safety information.
---
Gingell Aerospace
---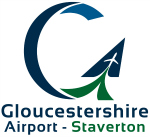 Gloucestershire Airport
Gloucestershire Airport, Staverton is the UK's busiest general aviation airport. Handling 75,000 flights per annum and home to 180 aircraft, ranging from flewxwing microlights to intercontinental business jets. Visit to enjoy our award-winning services and great value facilities
---
Historic & Classic Aircraft Sales
---
Icom UK is one of the country's leading distributors of two way radio communications products and has built a reputation over the last 40 years for providing the business, marine, aviation, Amateur radio markets with high quality products and excellent service.
---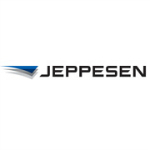 Jeppesen
For 80 years, we have been helping aviation professionals worldwide reach their destinations safely and efficiently. Today, we build on those roots by offering an ever-expanding array of innovative informational products, services, and software.
---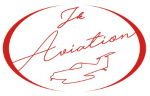 JK Aviation
---

Just Flight
Just Flight have been developing and publishing PC Flight Simulation add-ons for over 20 years now.  Visit us on stand T52 to learn more about home flight simulation.  You'll be flying on your PC in no time.
---

Light Aircraft Association
Welcome to the Light Aircraft Association. We've been Making Dreams Fly since 1946, through our innovative approach to make aircraft ownership truly achievable. Come and talk to us about how we can help you turn your flying aspirations into reality.
---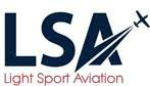 Light Sport Aviation Ltd
Light Sport Aviation Ltd. UK dealer for the Eurostar SL Microlight & SportStar Aircraft, located at Wycombe Air Park Booker. State of the art 2 seat low wing aluminium and composite construction VLA and Microlight aircraft. Ready to fly or self build kits. Lsa@live.co.uk 01494 524020.
---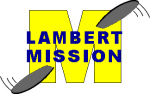 Lambert Aircraft Engineering
Specialist in the design and prototype construction and production of light aircraft.
---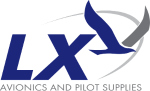 LX Avionics
UK's leading suppliers for light aviation equipment.
---

McGregor Poly Tunnels Ltd
We design and manufacture aircraft hangars suitable for Microlights, light aircraft and helicopters. Our Hangars are expertly designed and manufactured from steel and aluminium to create extremely strong and durable buildings. The PVC cladding provides a long lasting cover, protecting your aircraft from the elements.
---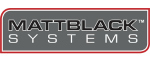 Matt Black Systems
Matt Black Systems is a major independent specialist in the design and manufacture of man-machine interfaces for land, sea and air applications.
---

Metal Seagulls
Metal Seagulls is the European Belite representative and manufacturing partner, Zenair distributor and Aircraft Spruce rep, sharing passion with experience to promote light aviation from building to flying and ongoing maintenance.
---

Micro Avionics
manufacturer of intercoms and headsets for open cockpit and foot launched aviation.
---
NATS is the UK's leading provider of air traffic control services. Each year we handle 2.4 million flights and 250 million passengers in UK airspace. Come and see two new traffic information systems that conform to the CAA's latest specification for electronic conspicuity designed specifically for GA
---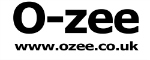 Ozee
Ozee Thermal Flying Suits and Industrial wear specialists, we also have many winter accessories including gloves, softshell jackets, footwear, and headwear so pop along and see us at the show.
---

PilotAware
PilotAware is a low cost portable traffic awareness unit for use in all types of aircraft that shows where aircraft are in relation to you.
---

Pilot Magazine
General aviation magazine. Whether you're an aeroplane enthusiast, already a pilot or thinking of becoming one, it's a great read.
---

Pilot Paradise
From our FBO in Sebastian Airport, Florida, Pilots Paradise provides Aircraft Rental, Flying Holidays, Flight Instruction, Fuel, Air Charter, Maintenance and Tie Downs. So for all your General Aviation needs whether you are local to the Treasure Coast, a snow bird or one of our European friends, come a visit our friendly staff today.
---
Pegasus Flight Training
Pegasus France is a microlight school based in the south of France at the foothills of the alps. With 330 days of flying weather a year we can offer ab-initio training, CAA approved instructor courses, mountain training to the obtain the French mountain rating, type conversions and holiday flying. Follow us on Facebook by looking up Pegasus France.
---

P & M Aviation
P&M Aviation are the acknowledged world leaders in the design and manufacture of flexwing microlight aircraft and they will be displaying their latest design, the HyperR trike, which was launched earlier this year.
---

Pooleys
Pilots in all flying disciplines benefit from Pooleys' expertise in supplying an extensive range of flight equipment to meet any specification, including bespoke equipment requirements. From flight guides to headsets, aircraft accessories to GPS, Pooleys now provide a range of over 2500 products including aviation's most recognisable brands.
---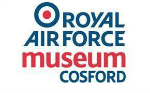 RAF Museum Cosford
---
RC Simulations
---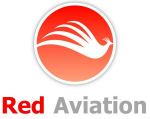 Red Aviation
The Home of the Ikarus C42
Put the fun back into flying with the bestselling microlight in Europe
---

Royal Institute of Navigation
Uniting all with a professional or personal interest in any aspect of navigation in one unique body
With our wide range of Special Interest Groups and Regional Branches running a variety of events we aim to keep our members at the forefront
---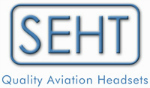 SEHT Headsets
UK based company supplying new and reconditioned premium quality aviation headsets. We pride ourselves on our levels of service and support, always putting the customer first irrespective of everything.
---

Shropshire Aero Club
Variety of aircraft for flying training to suit your needs and pocket.
---

Skydemon
SkyDemon make excellent planning and navigation software, which makes VFR easy and more fun. Available on iOS, Android, and Windows (PC), with chart coverage for all of Europe as standard.
---

Skydrive
Skydrive Ltd are the Hirth Distributor for the UK. We also sell parts for Rotax engines, fuel system components, instruments, Lynx interface equipment, Draper Tools and our own Aerolube oils. Phone Lines are only manned 9am – 3pm but online orders can be placed 24/7.
---

Sonaca Aircraft
Sonaca Aircraft is a new subsidiary of Sonaca, whose primary objective is to develop, certify and commercialise a new two-seater aircraft specifically designed and adapted for training and leisure. www.sonaca-aircraft.com
---

Stein Pilot Insurance
We arrange life insurance for pilots wishing to cover mortgages, business loans or to provide for their families. Established in 1989, we've arranged in excess of £1b of insurance contracts and can help you avoid or reduce any pilot related premium loadings.
---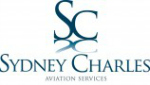 Sydney Charles Insurance Advisers Ltd
"We excel at individually tailoring insurance, investments and pension arrangements for every client"
---

TQ Systems
---
Now trading for over 30 years, Transair has earned a reputation for providing quality aviation products at affordable prices, with a service level which is unrivaled in the industry.
From our Headquarters at Brighton City Airport, Transair supplies the entire aviation industry with their flight equipment requirements.
---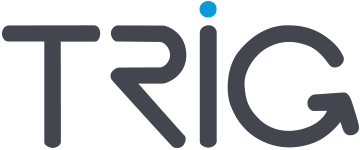 Trig Avionics
Trig Avionics are UK experts in avionics for light aviation. Come and see our compact transponders and matching 8.33 compact and stack radios. These are perfect products for pilots tight on panel space. Visit Trig at stand T39.
---
Triple X Trading Ltd
---
United Tools
---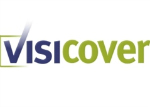 Visicover
Visicover is a unique service that enables aircraft owners to buy and manage their insurance online. In addition to potentially saving owners money, Visicover lets them fine tune the cover to their needs, and amend it as and when they want.
---

Wanafly Airsports
---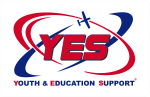 Youth Education Support
Youth Education branch of the Light Aircraft Association.We are a UK-wide group, working together with other LAA Clubs, Scouts, leading industry companies, local education authorities, schools and universities and many others to -Educate, encourage and inspire young people to take part in all sorts of activities connected with aviation.
---