Advertise with us

FLYER, the UK's most read General Aviation magazine, also boasts a major international presence, thanks to our wide-reaching digital capabilities. Here's how we can help your business to really take-off and meet a large and varied audience of pilots and general aviation enthusiasts…
For over 30 years, in the UK and across Europe, FLYER magazine has been the first choice for getting the most out of General Aviation (GA). FLYER is written and read by the most active pilots – those who fly whenever they can, build their own aircraft and look to the future of GA.
FLYER keeps the GA community up to date with the latest news, products, reviews, features and expert opinion. The brand also has Europe's busiest website/online GA forum, Facebook, Twitter  and Instagram feeds. Plus, new in 2020, the extremely popular weekly FLYER Livestream videos.
Highly integrated platform
The FLYER brand offers advertisers a highly integrated platform to promote their business to the biggest market share of the most influential and engaged GA pilots in the UK and beyond.
FLYER magazine, which is produced 13 times per year and distributed free as a digital magazine, is read largely by UK readers, but thanks to our dominant online presence, the brand's reach extends around the world. Some 60% of our monthly average of 107,518 unique website and forum users come from the UK, but 30% of traffic is US-based and 10% European. FLYER's global reach and influence is also bolstered by the team's presence at such annual events as AERO Friedrichshafen and EAA AirVenture Oshkosh, the world's biggest aviation event.
Valuable advertising environment
High production values and compelling, relevant editorial combine across all the FLYER platforms to provide you with the most valuable environment to showcase, brand and sell your products and business. 
Our experienced team can offer advice and help in creating and delivering effective, bespoke campaigns to suit any market sector and budget.
Click here to open the FLYER 2021 media pack, or read on for more info.
FLYER user profile
84% hold a PPL
78% own or have a share in an aircraft
85% purchase as a result of product review or advertisement in FLYER
Our readers, your buyers
FLYER average issue unique reads – 14,037 per issue*
FLYER average read time – 15.2 minutes*
Website/forum page views per month – 862,311
Unique website/forum visitors per month – 107,518
*Six issues July-Nov 2020
FLYER's social media stats at a glance –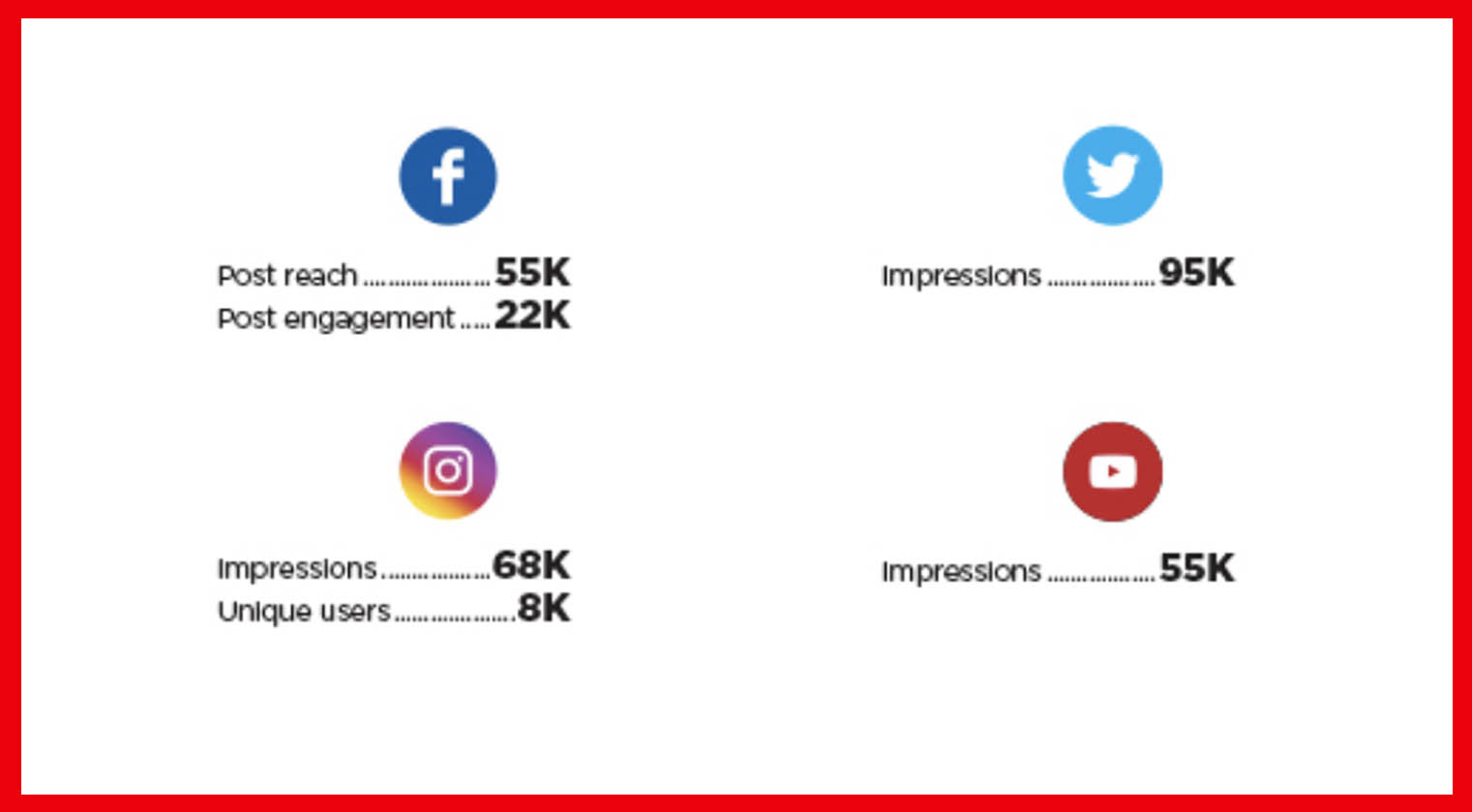 FLYER Magazine
Let's face it, day-to-day business is hard enough already, so here's all you need to know about our ad sizes and advertising rates in one handy, easy-to-read format…
Rates
Double-page spread (DPS)
Single Insertion £3,296
6 series £2,965
13 series £2,637
Full-page
Single Insertion £1,765
6 series £1,589
13 series £1,412
Half-page
Single insertion £940
6 series £846
13 series £752
Quarter-page
Single insertion £520
6 series £468
13 series £416
Video integration  +25%
Guaranteed position +10%
Classified Marketplace £26 per single column centimeter
Aircraft for sale £80 per month
Other solutions such as co-created content and sponsorships are available on request
Flyer.co.uk
Digital advertising needn't be confusing – we make it simple and cost-effective for you to reach our considerable online audience…
Desktop
Billboard £25 cpm
Leaderboard £20 cpm
Double MPU £25 cpm
Mid-page unit (MPU) £15 cpm
Mobile media
Mobile Leaderboard £20 CPM
Mobile MPU £15 CPM
Average time on site 5.20
Pages per session 8.05
Ave monthly CTR% 0.38%
UK National Ave 0.07%
FLYER weekly Newsletter banners £250 per banner
Total FLYER newsletter subscribers 4687
Newsletter open rates 39.7%
Newsletter CTR% 8.8%
Newsletter UK national averages
Open rates 17.95%
CTR% 2.81%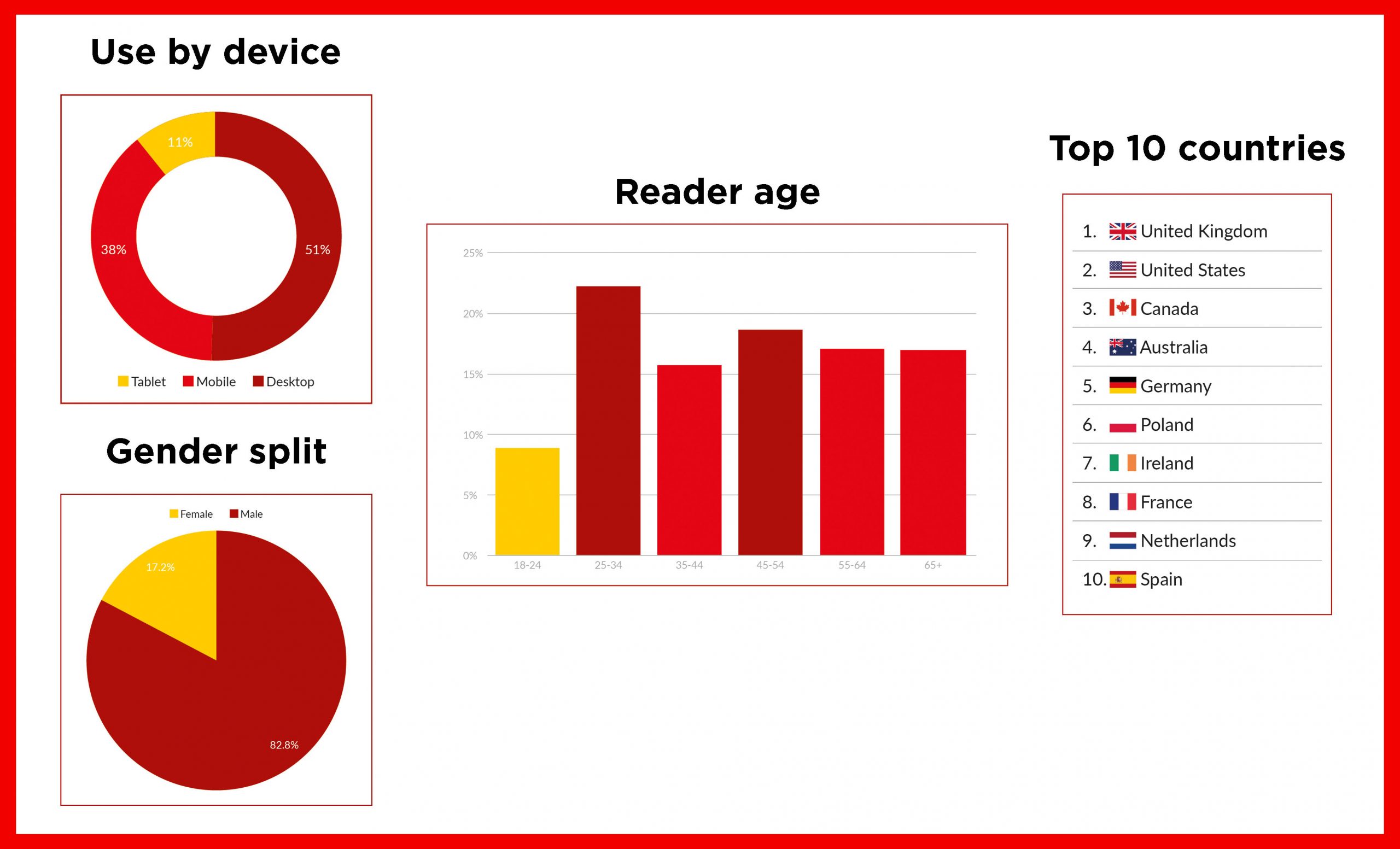 Call +44 (0)1225 481440 now or email sales@seager.aero to advertise with us.
Classified ads
Whether you have an aeroplane to sell, a share to fill, a flight training school to promote or a service to provide, FLYER Classified can work for you.
Single column centimetre from £26. Minimum size is 3cm x 1 column.
Private sales
At FLYER we know that selling an aircraft or a share in one can be time-consuming and expensive. So to help you save time and money, we've made it very simple and costs start at just £50 per month (plus VAT).