Looking like an escapee from 'Pimp My Ride', this is the 'Mother Of All Cubs' from the American Legend Aircraft Company.
Yes, it's based on a Piper Super Cub but the MOAC is a thorough remake and all-new construction aimed straight at backcountry flying.
"MOAC is the most exciting way to fly low, and slow, while driving performance to the extreme," said the Sulphur Springs, Texas company.
For a start, horsepower, always a favourite upgrade. The MOAC has a Titan Continental engine producing up to 208hp (187-195hp max continuous). Various props are available from a Cato fixed-pitch to a Hartzell constant-speed.
The airframe has been totally reworked. There are full-span flaps with up to 40º of movement plus leading edge slats and square wingtips. This gives astonishing landing and take-off performance – American Legend claims the MOAC can take-off in its own length.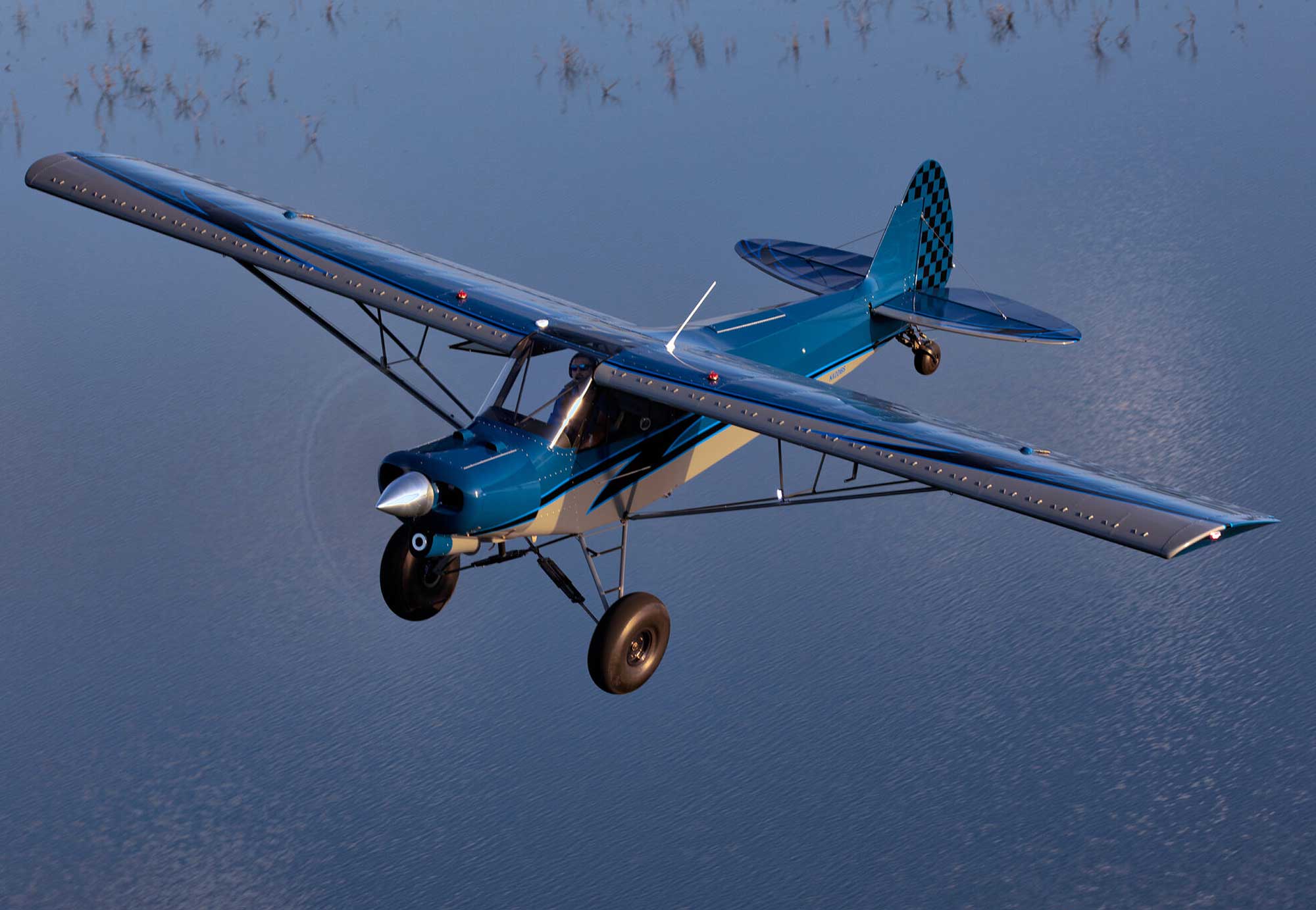 "To appreciate these improvements alone, the aircraft must be flown, as simply watching in amazement does not complete the sensation," said John Wisdom, CFI and Legend demo pilot.
To aid landing performance, the undercarriage is also beefed up. Gone is the old bungee gear and steel springs, in comes a TK1 Racing Shock Monster front suspension which is claimed to "eat up all the landing aircraft's stored energy on compression".
For that real backcountry experience, you'll need space to carry camping gear. MOAC has an opening turtle deck for extended aft fuselage storage. The fuselage also allows extended rear windows and a skylight offering near 360º viewing.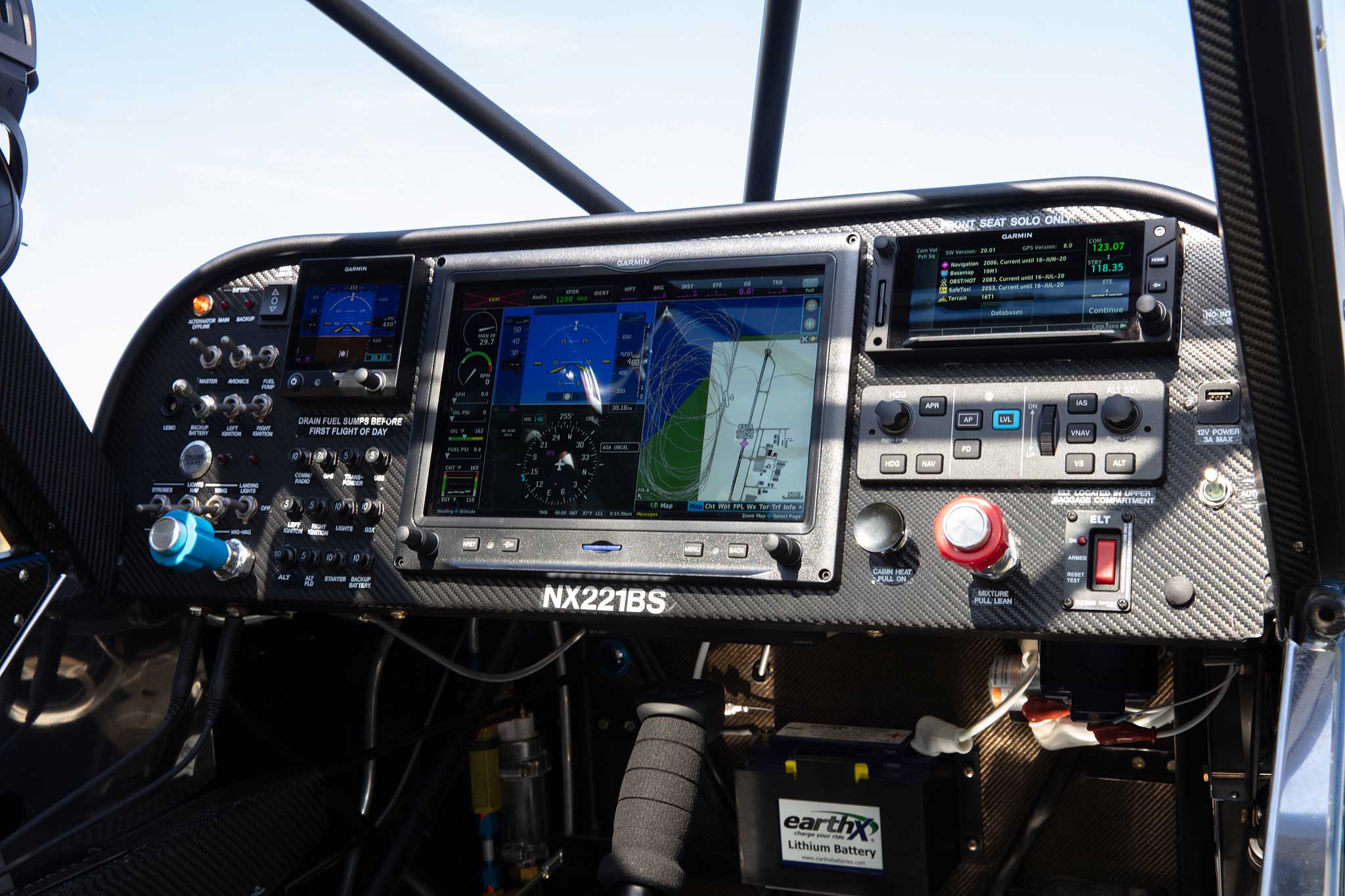 The cockpit is a far cry from the basic Cub with Garmin G3X/G5 glass panels and iPad or handheld panel mounts. LED lighting and Lithium-ion batteries are standard. There's engine monitoring and an autopilot, plus USB ports for charging devices.
"After years of lessons learned, including an 80-year Piper history, we build our Cubs to alleviate potential problems," said Darin Hart, president of American Legend.
"This includes fit-and-finish, engine performance, and control systems. Doors and trim fit to perfection, and we often use common PMA-standard parts for easy serviceability.
"Our engine choices provide hours of reliability and proven service. Placement of physical controls are optimised to ensure freedom of motion from stop to stop without annoying interference issues so often present in other designs."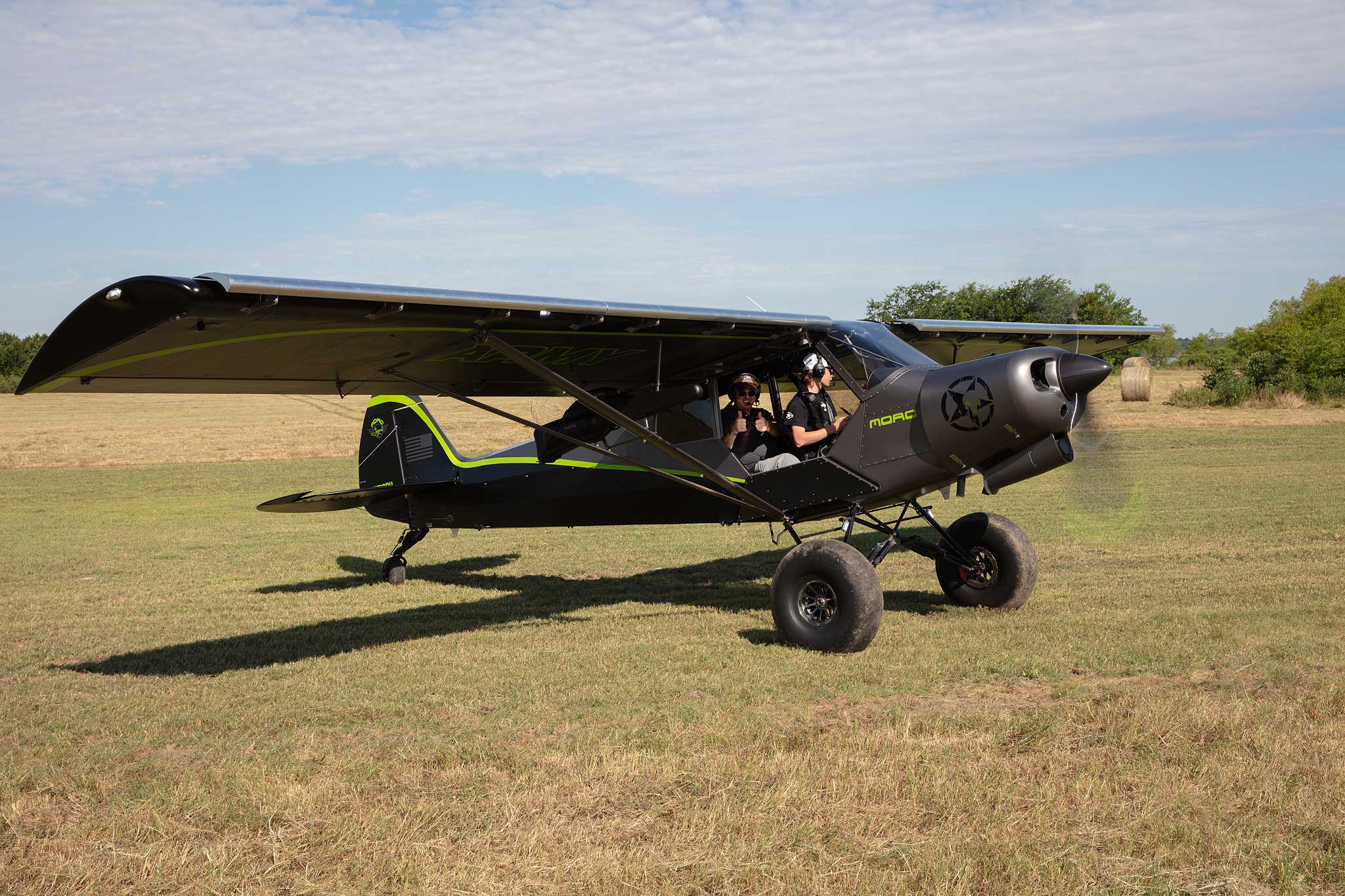 MOAC can be certified to a gross weight up to 2,000 lb. As much as 180 lb of that weight can be placed in the third seat of MOAC as passenger or cargo.
Prices start at a base price of $174,900.
American Legend Aircraft Company
American Legend MOAC spec
Top speed 128mph
Cruise speed @ 75% power 108mph
Stall speed 26mph w/flaps/32mph w/o flaps
Range @ 75% power 4.5 hours
Take-off distance 145ft
Landing distance 260ft
Rate of Climb 1900 ft/min
Service ceiling 15,000 ft
Powerplant Titan O-340, producing 180hp
Seating 1 pilot, 1 passenger, tandem