There's no doubt that the Chinese are serious about General Aviation – they seem to be buying up or investing heavily into all forms of flying. So one way to find out exactly how the country is opening up to GA is to visit it – in a GA aircraft.
The British Aircraft Owners and Pilots Association (AOPA) has been instrumental in arranging a self-flown trip to the Zhengzhou Airshow being staged in April 2017. AOPA is working with Rate One Aviation, an Air Training Organisation specialising in Instrument Ratings and based at Gloucestershire Airport, to finalise arrangements.
The route will take go via Croatia, Greece, Egypt, Saudi Arabia, India, Thailand and Vietnam. The crossing into China will be from Hanoi, Vietnam to Nanning, south China, with a stop at Changde before arriving at the destination, Zhengzhou.
"Participants will be supported by the Chinese authorities and the organisers of the Zhengzhou Airshow (28 April – 2 May 2017)," said Jim Thorpe of Rate One Aviation. "As well as providing unprecedented access to Chinese airspace, they are offering a significant contribution to participants' costs while in China."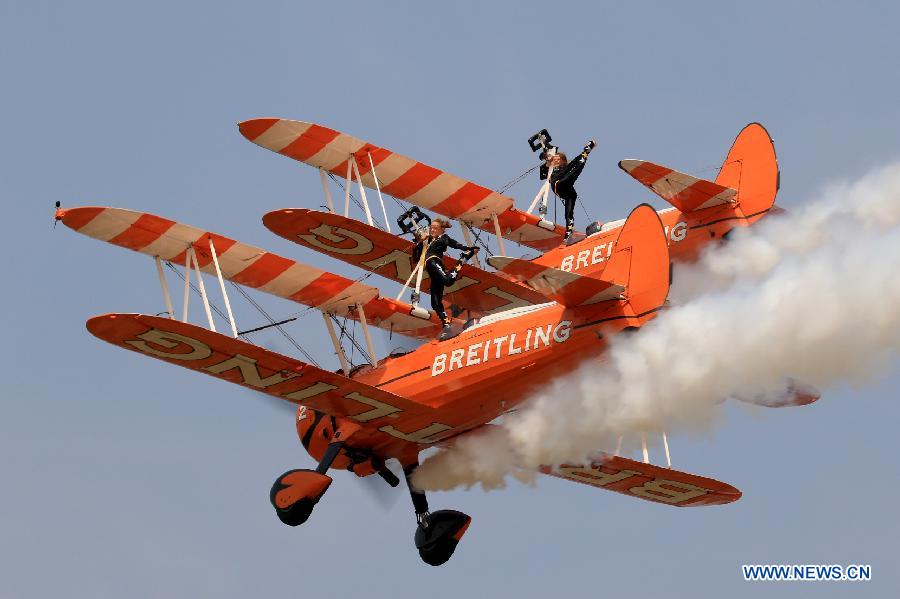 The AOPA/Rate One trip is scheduled to depart on 15 April and will take about 10 days to reach China. The return flight will start at the end of April.
"This is not a race but the outbound trip involves fairly hard flying with 6-8 hours flying most days, three rest days and around 50 flight hours in total," said Jim.
"The return is more relaxed and flexible. Some may choose to spend time at places of interest while generally reversing the outbound route. Others intend to go on to Australia and hangar their aircraft there, returning to Europe on a commercial flight to make a second adventure of recovering their aircraft at a later date.
"Support will cover visas, overflight permissions, handling, assistance with 50-hour maintenance checks and a full programme including accommodation while in China.
"While we are trying to be as organised as possible participants should understand that this will be an adventurous trip. Flexibility and a willingness to cheerfully overcome unforeseen obstacles will be needed. The intent is to make participation as accessible as possible but at least one pilot needs an IR and the aircraft needs at least a 600nm or ideally greater range."
Further details at www.rateoneaviation.com (and, shortly, on www.aopa.co.uk).