Not content with putting the Jetpack jet-powered backpack into production, inventors David Mayman and Nelson Tyler are planning an electric flying car.
Jetpack Aviation's flying car is only a concept at the moment, with these images being computer generated. The design calls for a single-seater with 12 rotors mounted coaxially on six arms. Mayman points out that there are drones by the company DJI doing this right now. However, he plans to mount the rotors above the cabin rather than below, as Chinese company eHang has done, to protect them in event of a landing on less than perfectly flat ground.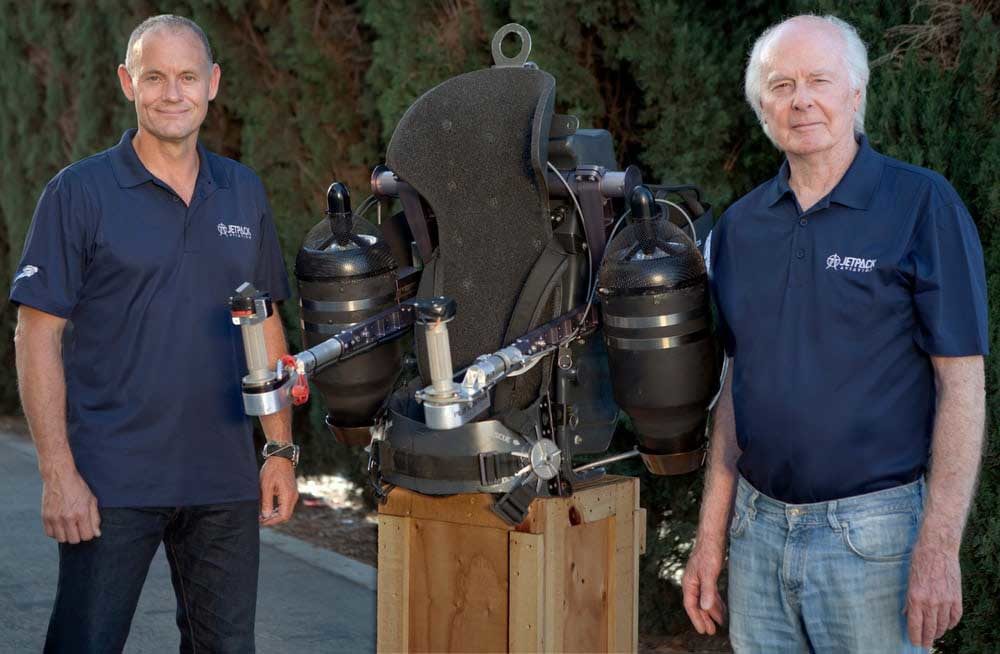 Mayman told new tech website New Atlas how the flying car would extend its flight time while battery technology develops.
"We're looking at designing something similar to an extended-range electric car, with a generator on board," he said. "In fact, we were looking at perhaps building in a turbine motor, thanks to our experience with turbines on the jetpacks. A very small one, a tiny one, the size of a coke can, can produce a lot of power as a generator. It could take something from a 20-minute flight time up to an hour with a hybrid range extender.
"I don't want to sound overly optimistic or sci-fi, but these things will be practical. Once the battery density technology advances, these things will be a practical form of transport.
"It's gonna be a really interesting space over the next 20 years, to track how this VTOL space develops. These things are gonna fly, there's no doubt about that. In 20 years' time, they'll be well and truly out there. We don't know how many, we don't know exactly which designs will prevail, but hopefully it's companies like ours, taking these first tentative steps, that lay the foundations."