The two men who championed the Airbus electric E-Fan aircraft project before it was canned by the manufacturer in 2017 have set up a new venture to develop and produce a hybrid-electric aircraft, the Cassio.
The company is called VoltAero, with Jean Botti, former Chief Technical Officer of Airbus, as CEO. The E-Fan test pilot, Didier Esteyne, is technical director. VoltAero is based in the heart of France's southwest aero industry at Royan-Medis Aerodrome.
The Cassio's targets are to seat four to nine people and fly for 3.5 hours, including reserves. The team is working on a prototype based on a Cessna 337 Skymaster testbed, 'Cassio 1' and is expected to fly early in 2019.
A clean-sheet design, 'Cassio 2' is underway with an all-composite airframe with a due date of 2020. Rather optimistically, production is slated for 2012/22.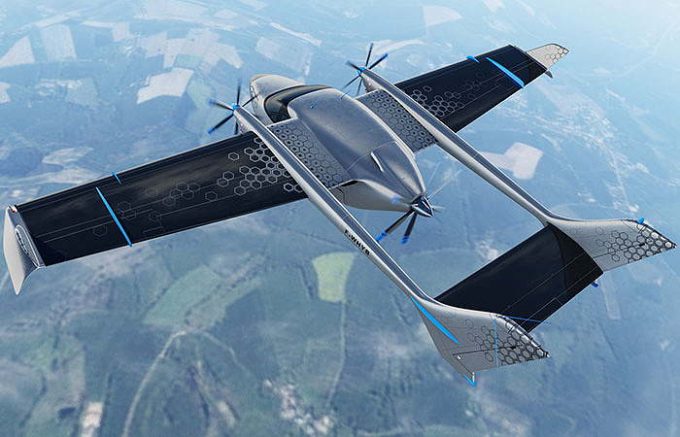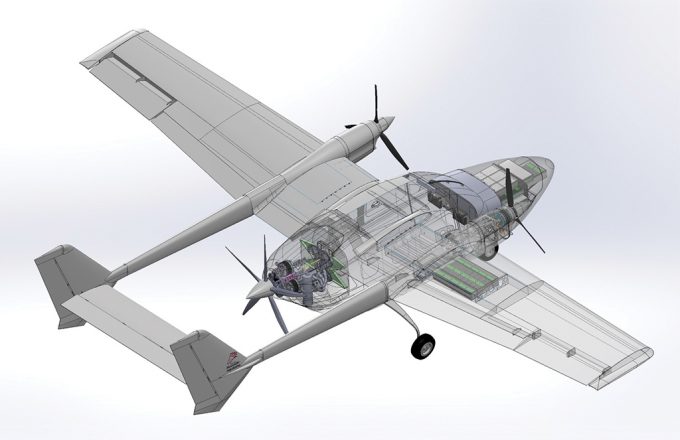 The prototype Cessna-based Cassio has two 60kW motors driving two forward facing propellers on the wing. A hybrid power unit comprising a 170kW piston engine and 150kW electric motor drives a pusher prop at the rear. That's a total of 440kW, giving the aircraft the ability to fly fuel, batteries and nine people for 1200km, according to Botti.
Once in the cruise, the aircraft will fly on its electric motors alone with the piston engine kicking in to recharge the batteries when they reach a certain level.
VoltAero is working with the French civil aviation authority on certification of the Cassio. The company is funded for the first prototype by private investors and the local Aquitaine region. After that, Botti plans to seek investors to fund the Cassio 2 prototype, certification and production.