Hangar Homes proponent Peter Day has lodged an appeal with the Planning Inspectorate for his plans to build six mixed-use hangars and a heritage hangar/centre at Solent (Daedalus) Airport.
The appeal was submitted in April but because of the lockdown has only just been posted to the Inspectorate's portal.
Peter said, "If successful, there is still the matter of Fareham Borough Council (FBC) who owns the airfield, to allow the development to go ahead, but their objection that this would somehow 'prejudice the future of the airport' is frankly nonsense. Quite the opposite. It would help to safeguard the airfield and make it more sustainable as each unit would contribute financially to the airport operation, plus the heritage hangar/centre would bring more visitors to the area."
The area to the south of the airfield is under Gosport Borough Council and has been designated for 'mixed use' under the 'Waterfront Development', which includes residential use. However, the only area with airside access is the space west of the tower.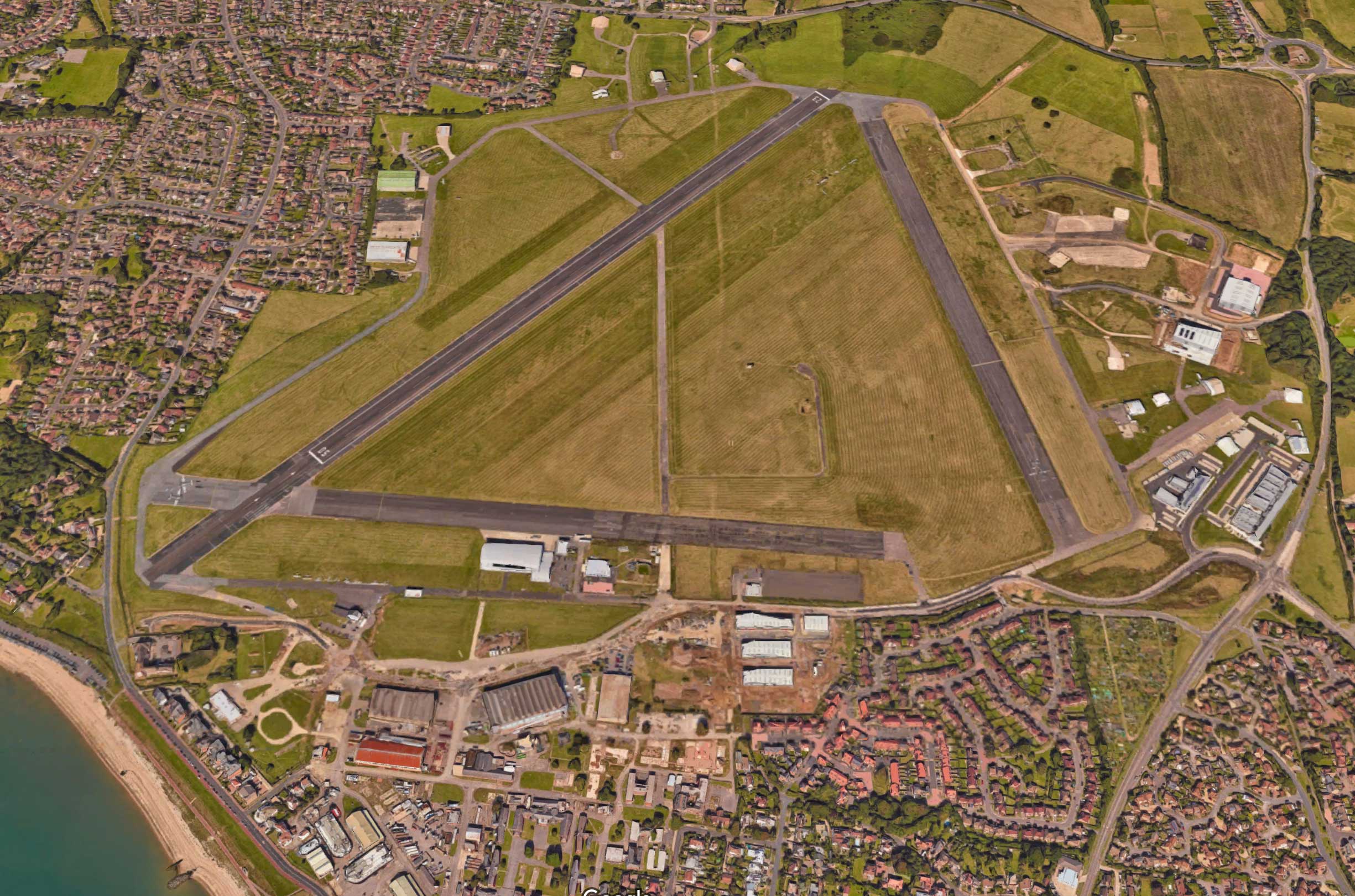 "Because FBC requires employment use on the airfield, these hangar homes will designate the entrance hall as an office, with a small kitchen and toilet, along with the hangar for business, which would suit a small aviation-related company," continued Peter. "The double garage could also be used as a workshop or for storage.
"The units will therefore be sold as 'live/work' hangars, complying fully with the 'mixed use' designation, and if planning permission is granted then one of the units will be used by Hangar Homes Ltd and Velocity UK."
Peter has been pursuing the concept of hangar homes for some years. They are popular in the USA and to a lesser extent in France but there are none in the UK as yet.
"For many General Aviation airfields, it is a struggle for the airfield owner to make the airfield viable for aviation," said Peter. "One way of achieving this is to attract a number of based aircraft by having a number of hangar homes on the airfield."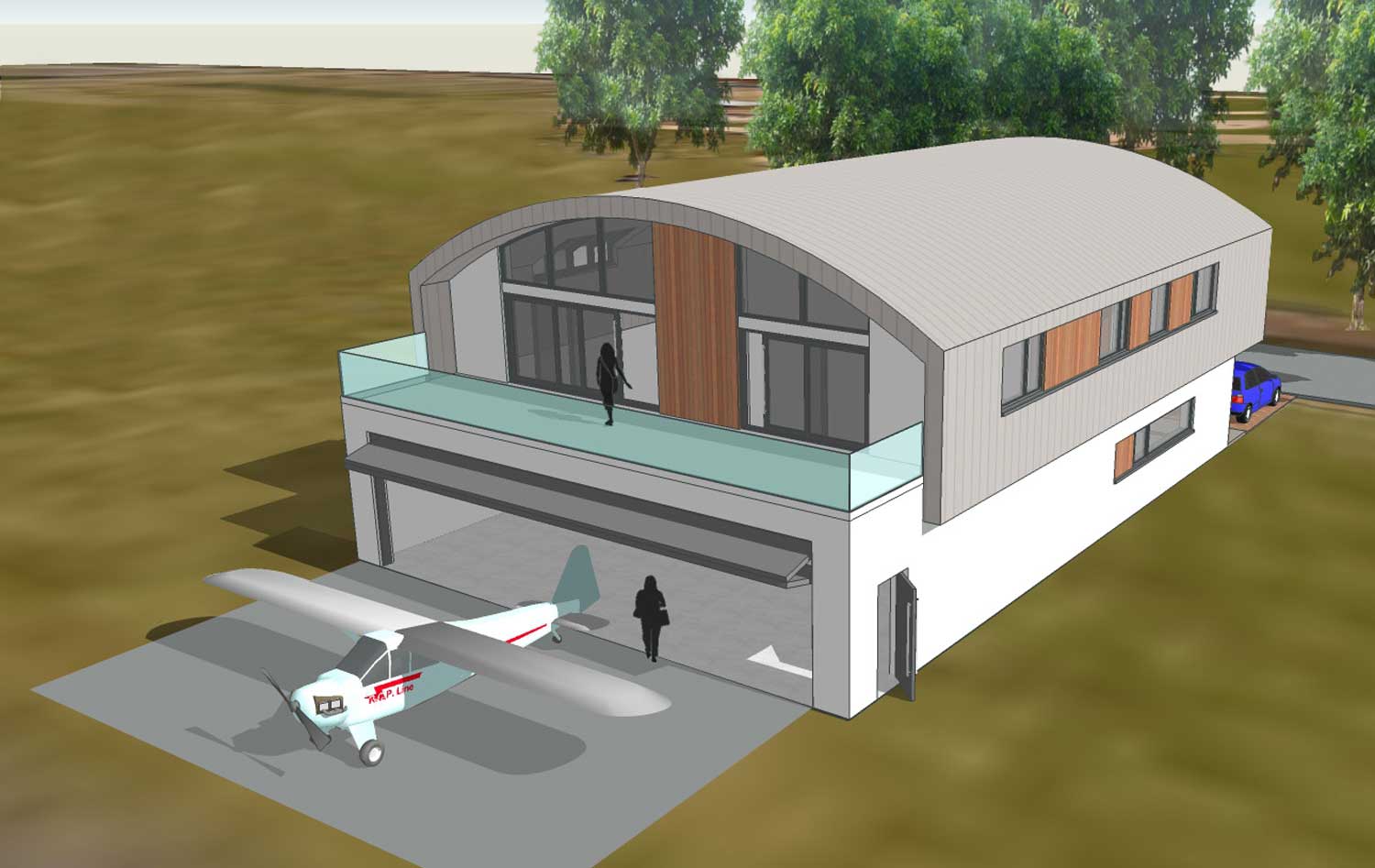 Each hangar home comprises:
Detached home with 190 sq m (2,000 sq ft) living space
12m (W) x 9m (D) x 3m (H) hangar underneath
Underfloor heating for all floors including the hangar and garage
Fitted kitchen with built-in appliances
12m (W) x 3m (D) balcony for outdoor living overlooking airfield
6m (W) balcony for master and second bedroom
Driveway and garden in front of the hangar home