The story of the restoration of a WWII Spitfire downed while flying a reconnaissance mission over the battleship Tirpitz is to be broadcast on BBC4 tomorrow, Wednesday 28 November at 9pm.
Restoring Sandy's Spitfire, a segment within the archaeological programme Digging for Britain, is about PR.IV Spitfire AA810 flown by Flight Lieutenant Alastair 'Sandy' Gunn, pictured above.
Gunn was captured after parachuting out of the burning Spitfire, shot down by two Me109s which had 'bounced' him. The aircraft crashed into a snow-covered peat bog near Surnadal, Norway.
Gunn was taken to Stalag Luft 3 PoW camp in Poland, from where he took part in the famous Great Escape in March 1944, captured again, interrogated and then shot, apparently on Hitler's orders.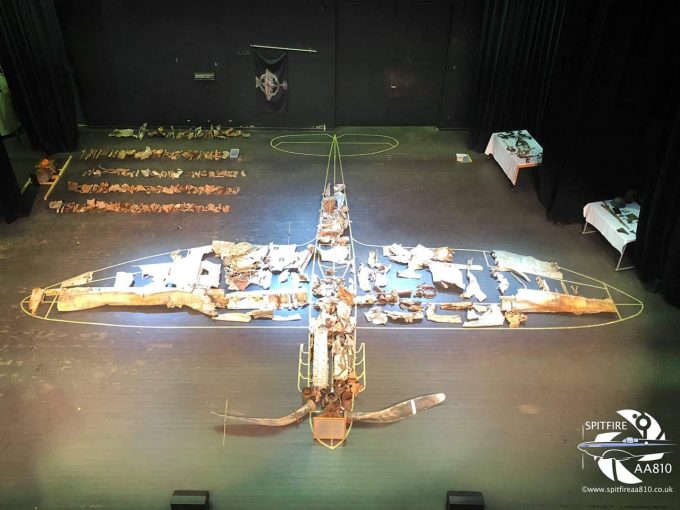 The Spitfire was discovered in the bog by historian Tony Hoskins, with the help of locals. It was carefully excavated last summer, packed into boxes and returned to the UK. Hoskins says that around 70% of the aircraft is in good condition thanks to the preserving qualities of the bog.
The plan is to rebuild the AA810 using as many original parts as possible, with the aim of flying it again by 2022, 80 years after it was shot down. The rebuild is being part-sponsored by Spitfire Heritage Gin.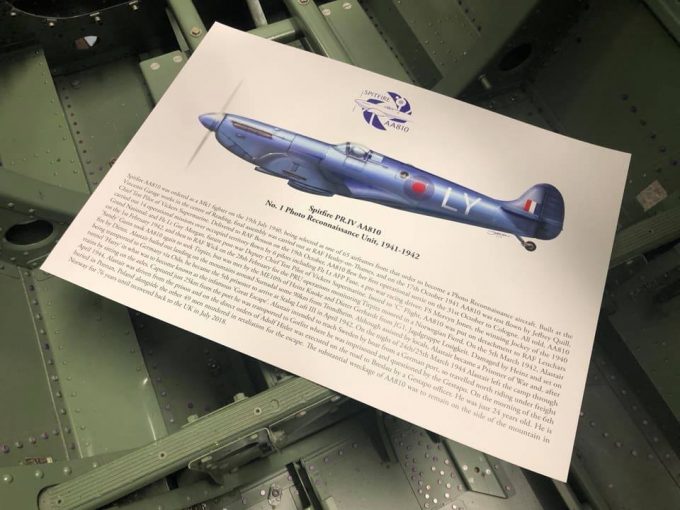 "Rebuilding this iconic aircraft is a homage to Alastair Gunn and the other brave men who flew her," said Tony Hoskins.
Hoskins is to publish a book next Spring, Sandy's Spitfire in time for the 75th anniversary of the Great Escape, and also launch a scheme for 14-18 year olds to learn aircraft restoration skills.
"The aim of the Spitfire AA810 restoration project is not just to ensure that this iconic aircraft flies again 80 years after it was shot down, but also to launch a long term programme to ensure that 21st-century youngsters can begin to learn crucial aviation-related engineering skills," he said.
"Alastair Gunn had been studying engineering before he joined the RAF – so the new education programme is being named after him."