Michael Goulian became the first American to win a round of the Red Bull Air Race World Championship at the famous Indianapolis Motor Speedway at the weekend, throwing wide open this year's title race.
The 2018 championship will go to the wire with November's final round at Fort Worth, Texas, USA. Goulian now leads the standings at 70 points, while Czech racer Martin Sonka is now second at 65. Australia's Matt Hall holds 63.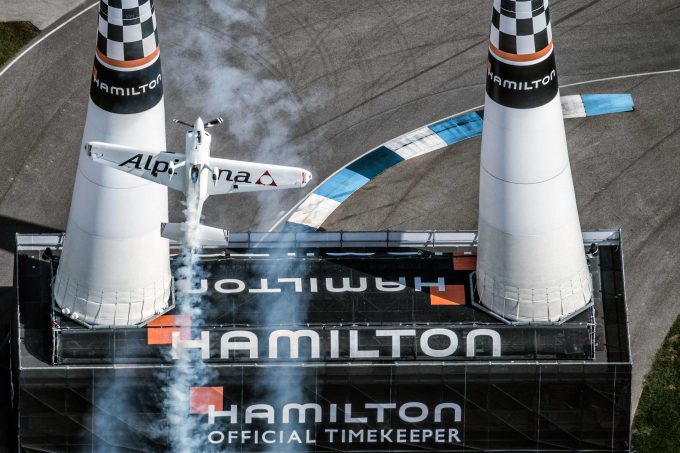 An emotional Goulian said after the race, "It's a big day. Right now, the season doesn't even mean anything, because to win at Indy is amazing.
"Sometimes the day just works out for you, and today it did. It feels great to win here. The last race in Wiener Neustadt [where he finished 12th] was just an outlier, like this race for Matt and Martin.
"Everybody wanted a fight to the finish for the World Championship, and that's what they're going to get."
Sonka made a rare mistake to finish tenth – this after three wins on the trot. Britain's Ben Murphy scored his best-ever result with 4th place.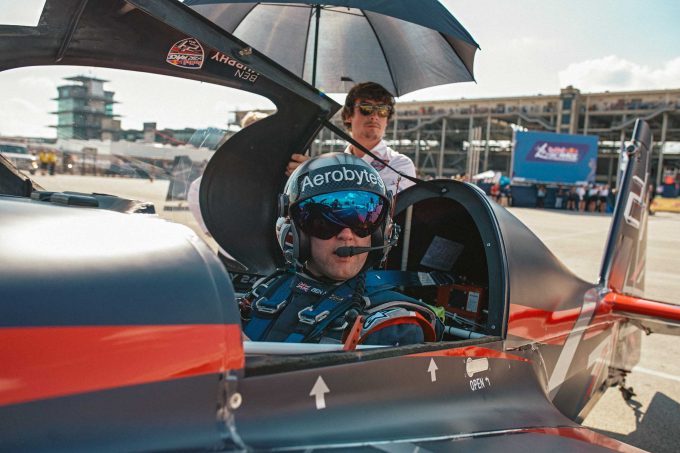 Results Master Class, Indianapolis 2018
Michael Goulian (USA)
Pete McLeod(CAN)
Nicolas Ivanoff (FRA)
Ben Murphy (GBR)
Cristian Bolton (CHI)
Matt Hall (AUS)
Juan Velarde (ESP)
Kirby Chambliss (USA)
Mika Brageot (FRA)
Martin Sonka (CZE)
Matthias Dolderer (GER)
Yoshihide Muroya (JPN)
Petr Kopfstein (CZE)
François Le Vot (FRA)
World Championship standings after seven races
1. Michael Goulian (USA) 70 points
2. Martin Sonka (CZE) 65 pts
3. Matt Hall (AUS) 63 pts
4. Mika Brageot (FRA) 36 pts
5. Yoshihide Muroya (JPN) 34 pts
6. Pete McLeod (CAN) 27 pts
7. Kirby Chambliss (USA) 25 pts
8. Ben Murphy (GBR) 22 pts
9. François Le Vot (FRA) 21 pts
10. Nicolas Ivanoff (FRA) 20 pts
11. Juan Velarde (ESP) 20 pts
12. Matthias Dolderer(GER) 17 pts
13. Petr Kopfstein (CZE) 16 pts
14. Cristian Bolton (CHI) 12 pts