US company Guardian Avionics will unveil a new app for the Apple iPad at the EAA AirVenture Oshkosh that can provide a fully featured Multi Function Display (MFD) for less than $1,000. You can even operate the system by speaking to it.
Guardian Avionics of Tucson, AZ calls its new app smartPlane. It's an FAA-approved iPad-based Multi Function Display and flight data recorder system with voice command capability.
The smartPlane system allows users to connect select EFIS, GPS, and Engine Monitor products to four new smartLink products from Guardian Avionics (smartLink 554, smartLink 555, smartLink 650, and smartLink 851), which collect and transmit to the smartMFD iOS application by USB or Bluetooth.
The smartMFD application displays moving map and Electronic Flight Bag (EFB) functions along with a large engine monitor screen while recording all data behind the scenes. It can even be controlled on the iPad by voice commands similar to the popular "Siri".
When the flight is complete, the data is uploaded to the smartCloud web application where it can be reviewed and shared with others, such as maintenance workshops and manufacturers. Other features include Carbon Monoxide detection, Real-time Aircraft Tracking, Pilot Logbook, Aircraft Flight Logs, and Discrepancy Reports (squawk list).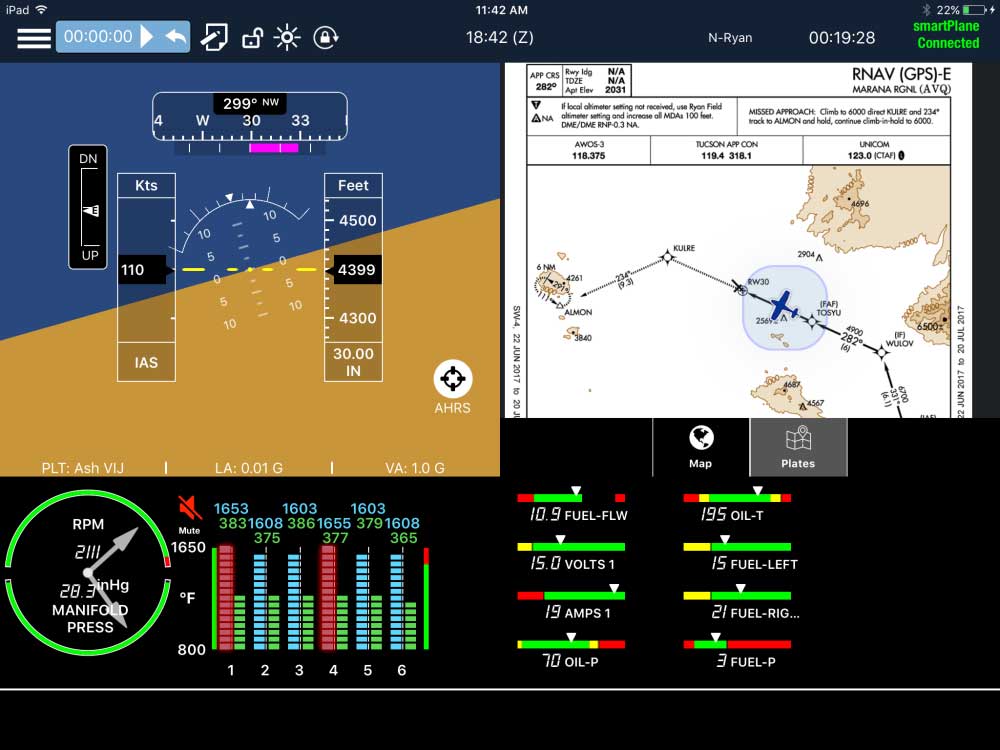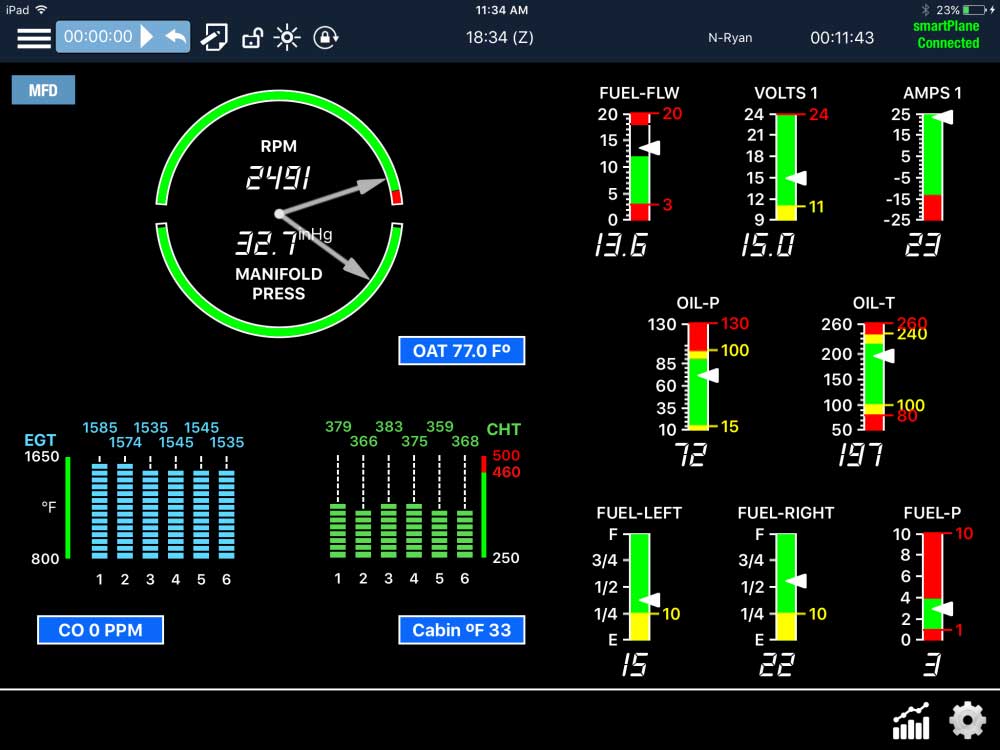 "Pilots of certified aircraft have been using their iPads in the cockpit to replace kneeboards and charts for some time now. smartPlane is the first step to allow the iPad to replace or supplement MFD displays IN the panel," said Ash Vij, President of Guardian Avionics. "This is the kind of progress that helps bring the cost of aircraft ownership down for aircraft owners."
All smartPlane products are built on the carbon monoxide (CO) detection technology Guardian Avionics is known for. The smartLink 554, smartLink 555, smartLink 650, and smartLink 851 all include the highly sensitive electrochemical CO detection sensors as installed as standard safety equipment in new single engine aircraft from Cessna, Cirrus, Piper, and Diamond.
The FAA has approved the smartPlane product line for installation in FAA certified Part 23 aircraft under the NORSEE (Non-Required Safety Enhancing Equipment) authorisation. It requires only a minor alteration logbook entry.