Garmin has launched a large screen portable navigation device, the aera 760. Purpose-built for flying, the aera 760 has a 7-inch sunlight readable touchscreen display complete with comprehensive chart options.
Additional features include:
Option to load instrument approach procedures, arrivals and departures, approach chart overlay on the map
Garmin Connext wireless connectivity
Option to integrate it with select Garmin avionics.
The aera 760 is expected to be available in May for a list price of $1,599 USD.
"On behalf of our innovative and nimble TeamX gang of aviation enthusiasts, we're excited to introduce the latest edition to the distinguished family of Garmin portable GPS products, the feature-packed aera 760," said Carl Wolf, vice president of aviation sales and marketing.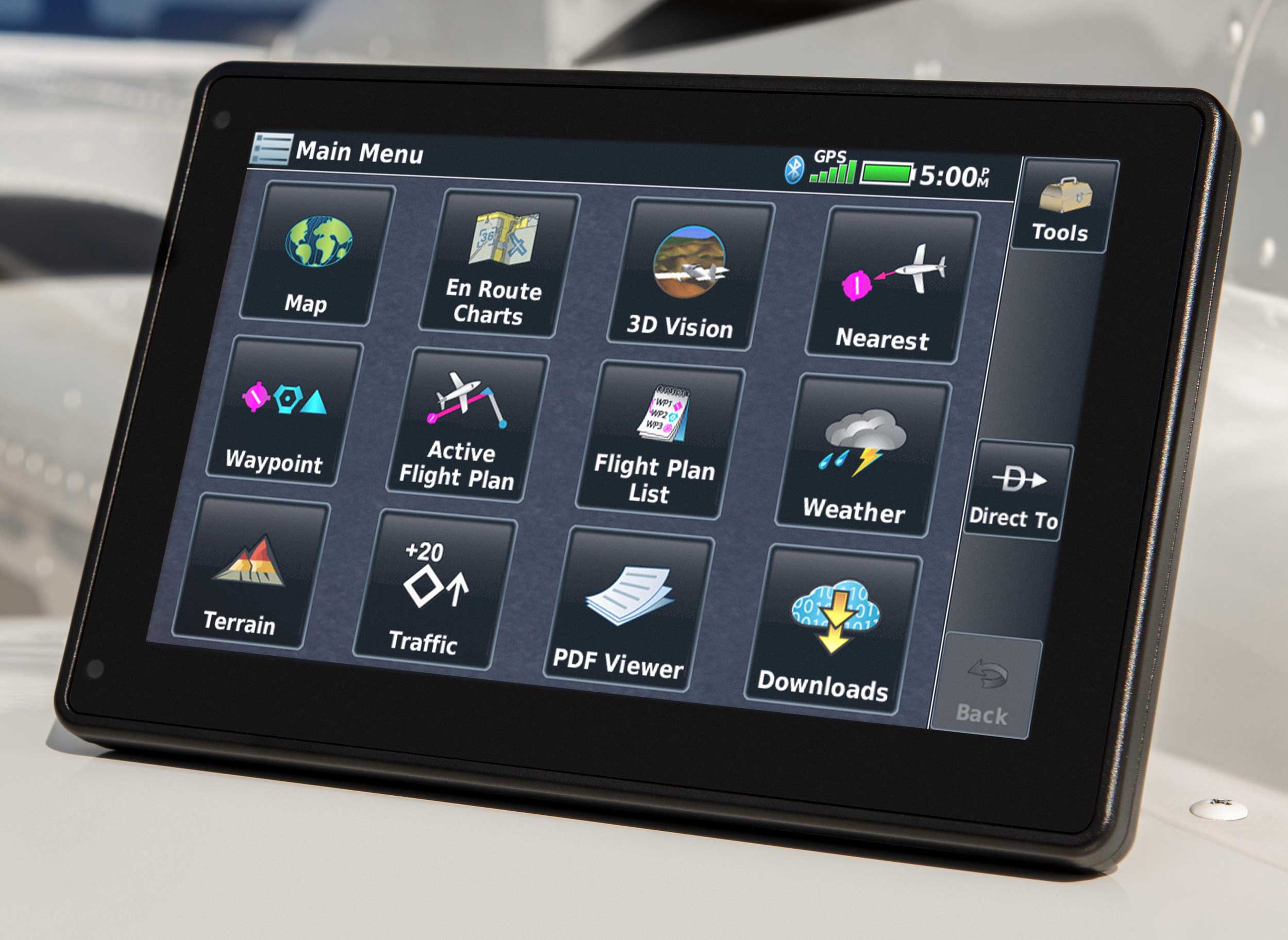 Along the bezel, an industry-standard USB-C connection is used to charge and power the aera 760, while a microSD card slot allows pilots to load topography and street maps or use it to easily transfer user waypoints. The aera 760's user-interface resembles that of many other popular Garmin products such as the GTN Xi series, G3X Touch and Garmin Pilot allowing pilots to easily transition between multiple Garmin products in the cockpit.
Garmin says the aera 760 has also been tested and hardened to meet stringent temperature and vibration standards.
Built-in Wi-Fi and Bluetooth allow the aera 760 to take advantage of Garmin Connext wireless connectivity inside and outside of the cockpit. When connected to Wi-Fi, pilots can easily download aviation database and software updates without the need to physically connect it to a computer. Prior to departure, pilots can also view worldwide weather information on the aera 760 when it's connected to Wi-Fi.
In the cockpit, it is capable of wirelessly connecting to select products such as the GTX 345 or the GDL 52 to display the benefits of Automatic Dependent Surveillance-Broadcast (ADS-B) traffic, Flight Information Service-Broadcast (FIS-B) weather, SiriusXM aviation weather and more via Bluetooth.
Exclusive features such as TerminalTraffic and TargetTrend can also be viewed on the moving map and dedicated traffic pages.
Pilots can hard-wire the aera 760's power, audio and dual RS-232 connections to receive additional benefits.
When connected to a navigator such as the GTN 650Xi/750Xi, GTN 650/750 or the GNS 430W/530W, the aera 760 can send and receive flight plan data that is entered into the navigator over a serial port so all products remain synchronised throughout the flight.