The 2020 General Aviation survey has opened online and all pilots across Europe are invited to participate.
The survey is being conducted by the General Aviation Manufacturers Association (GAMA) and the International Council of Aircraft Owner and Pilot Associations (IAOPA), with the support of the European Aviation Safety Agency (EASA) and AERO Friedrichshafen.
The annual survey will aid in providing a better understanding of the trends in General Aviation flight activity, aircraft equipment and fleet composition trends to support safety analysis in Europe.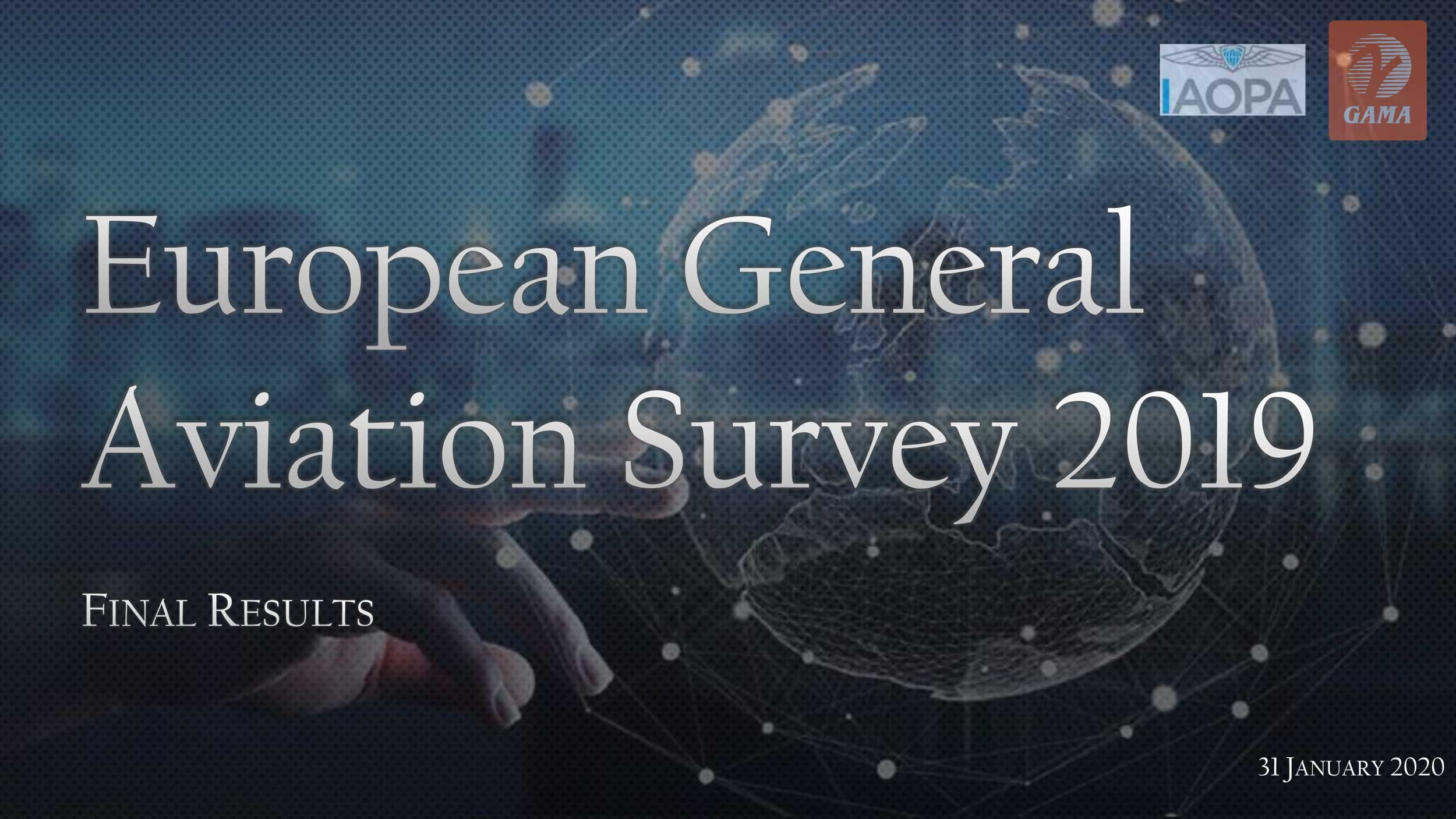 The 2019 survey, which ended in April 2019, was highly successful, with responses covering over 6,000 General Aviation aircraft in 32 European countries.
Its results were used by EASA in their 2019 Annual Safety Review to calculate accident rates for Non-Commercial Aeroplanes.
This year, GAMA and IAOPA aim to further increase participation across the General Aviation community to improve the accuracy of the results and ensure all countries are well represented.
"This survey is an important step for a better understanding of General Aviation activity across Europe. Conducting this survey on a yearly basis will help us focus our improvements for General Aviation safety," said Dominique Roland, Head of General Aviation, EASA.
Initial results of the survey will be presented at Aero 2020, 1-4 April in Friedrichshafen, Germany.
The 2020 survey is now open and will close on 5 April 2020. Take part here.
2019 GA Survey Results
The full survey results are here. Some excerpts: