FLYER is the media partner for the first major UK General Aviation event since 2019. Private Flyer will take place at Leeds East Airport on 6 August with a broad range of exhibitors from across the industry.
Private Flyer is not a FLYER magazine event. However, we have become the sole Media Partner for the event and will be supporting both the organisers and exhibitors to make the show useful and entertaining for visitors.
The location is the former RAF Church Fenton, now known as Leeds East Airport, busy during WWII with Spitfire and Hurricane flights. Now it is a thriving General Aviation airfield with a VIP terminal for business aviation and it's the base for Church Fenton Aero Club.
The event will offer a dedicated exhibition hall, showcasing the latest General Aviation products, services and seminars, along with both new and pre-owned fixed wing and rotory-wing aircraft on static display.
Tickets are £7.50 in advance, £10 on the gate. If arriving by air you need to book a slot.
Arriving by air? Book a slot here.
Arriving by other means? Book a ticket here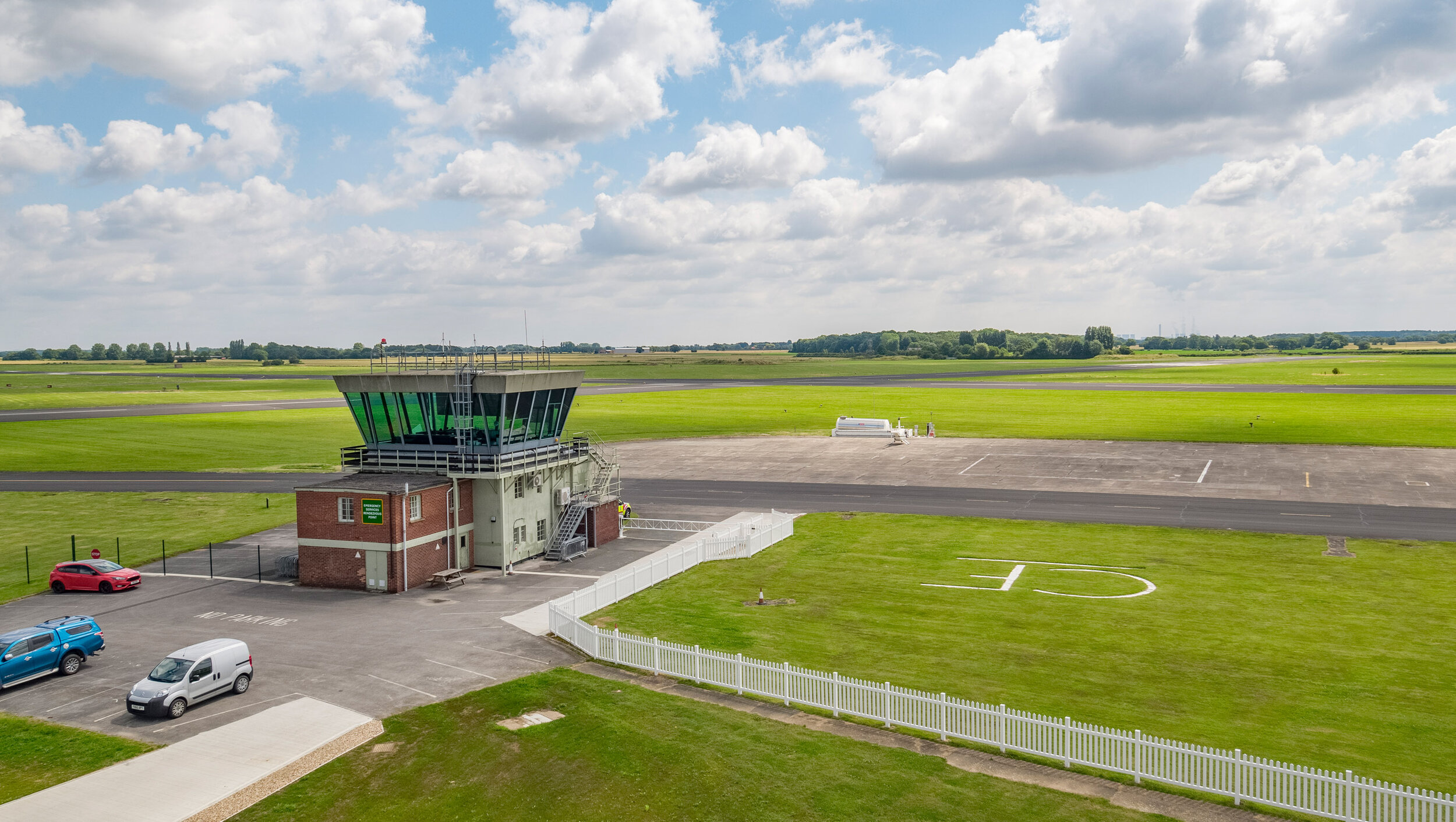 The Exhibitors
Airbus Helicopters UK
Alpha Industries (flight jackets)
Angloco (fire-fighting and rescue vehicles and equipment)
AOPA (Aircraft Owner and Pilots Association UK)
AviBuy (aircraft parts online)
Avidyne (avionics)
Aware Aviation (pilot training)
Bell Textron (HelixAv/Bellhelicopters)
Bose Aviation (headsets, represented by Pooleys)
British European Aviation (BEA: Piper Aircraft, Robinson Helicopters,flight training and more)
Cambrai Covers (covers for light aircraft)
Cessna Aircraft (jets, turboprops and piston aircraft)
Church Fenton Airfield
Cirrus Aircraft UK
Close Brothers Asset Finance
Condor Aviation  (aviation engineering)
Daedalus Aviation (Cirrus pilot training and Cirrus aircraft rental)
Daher (single-turboprop aircraft, represented by Flying Smart)
Diamond Aircraft (Gemstone Aviation)
DMB Collection (Supercars)
Echelon Air (flight training, aircraft ownership)
EscapeTime (luxury bespoke charter services)
Flightline Aviation (aircraft sales)
Flightstore (pilot supplies)
Flying Smart (TBM distributor)
Garmin (avionics)
Gemstone Aviation (distributor of Diamond Aircraft and Stemme )
Harvest Energy Aviation (fuels and lubricants)
Heli Air (helicopter support)
Heli Paddy (database of off-airfield helicopter landing sites)
Heliserve  (helicopter maintenance)
HelixAv (Bell Independent Representative for the UK and Ireland)
Jet Art Aviation (aviation collectibles, logistics, movie props and training aids )
Lone Mountain Aircraft (aircraft sales)
LX Avionics (supplier of aviation equipment)
Makin Air (private aviation)
Multiflight (aircraft sales, engineering, handling, charter)
Nicholson McLaren (aircraft engineering)
Oriens Aviation (Pilatus and Tecnam sales and maintenance)
Piper Aircraft (represented. Y BEA)
Pooleys Flight Equipment (pilot supplies)
PPL IR Europe (support community)
Private Flyer Show (Ireland)
Private Flyer Show (London)
Private Flyer Show (New York)
Robinson Helicopter (represented by BEA)
Rolls-Royce Motor Cars Leeds
Seht (aviation headsets)
Sonaca Aircraft (represented by BEA)
Stemme (motorglider manufacturer represented by Gemstone Aviation)
Tecnam Aircraft (represented by Oriens Aviation)
Textron Aviation (Cessna and Beechcraft aircraft).
Private Flyer Leeds East Airport 6 August