Flight Design announced a completely new, clean-sheet aircraft family at AERO, the F-series.
There will be three models over the next few years, starting with the F2 two-seater powered by a Rotax 912iS engine, the F2e with an electric propulsion system, and the four-seat F4 powered by a Rotax 915iS engine.
Flight Design's Matthias Bietsch said the F-series is not only a modular platform to serve across different powerplants and configurations but has also been designed with both passive and active safety features.
These safety features are not 'options', said Bietsch, they are included in the base price. They include increased crashworthiness, safety cell around the cockpit, Amsafe airbags for both pilot and pssenger, ballistic rescue parachute and spin resistant aerodynamics.
The German company has built up a pool of talent from across General Aviation to design the aircraft, including Dieter Kohler, Head of Design, who has designed spin resistant features into many aircraft, and Christian Majunke, formerly of Remos Aircraft.
The F-series is being produced with two partners. FuXiang (FX) Aviation of China, and Siemens, which is supplying the electric propulsion system.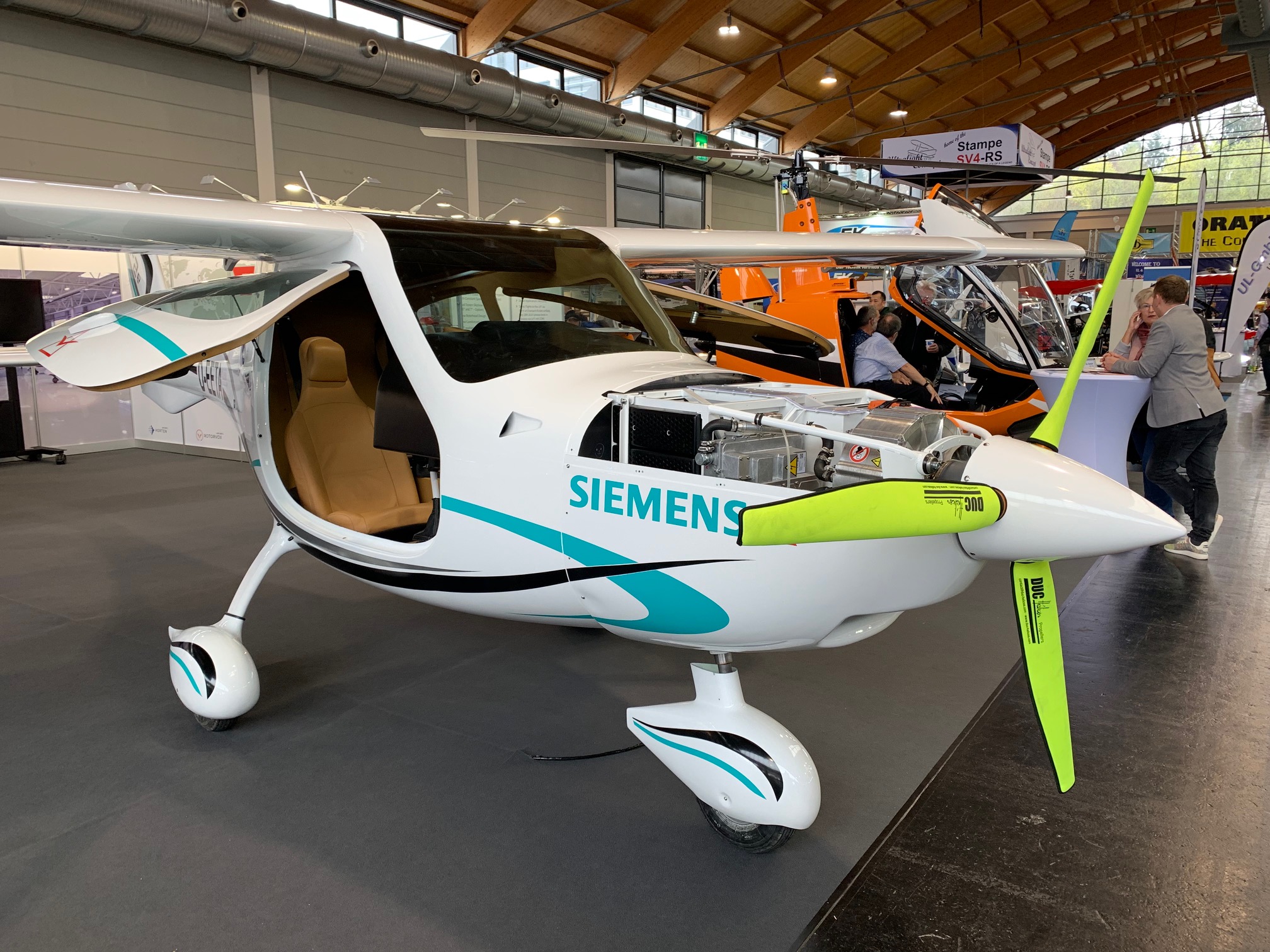 The first aircraft to go into production with be the F2, which has already made its first flight with the Rotax engine. The F2e prototype with electric power is expected to fly after AERO.
The F2 is expected to go through EASA type certification in the year ahead and go on sale in 2020 at a base price of €143,300, with an empty weight of 365kg and a max weight of 600kg. The F4 has a target price of €300,000.
The F-series design is bigger than Flight Design's existing CT series which will stay in production as an entry-level series, both as a 600kg microlight and light sport aircraft. Upgrades to both CT models were also announced by Flight Design.
Flight Design F2 features
Fuselage made from pre-impregnated carbon fibre, with safety cell and six windows
One piece wing with outer wing optimised for spin resistance
Removable drag reducing winglets
One-piece panoramic windshield
Extra wide gull-wing cabin doors with gas spring lift struts and door locks
Amsafe Airbags
In-flight electrically adjustable seats 3-point safety belts for each seat with inertial reel
Luggage compartment for 50kg/ 800 litres capacity,
Heating/fresh air system using heat exchanger with water cooling circuit
10.6-inch Garmin G3X Touch display
Parachute rescue system.