+VIDEO Flight Design has made the first flight of its all-electric F2e aircraft. The flight was on 29 May and today, Wednesday 5 June, the German company flew the aircraft for the public at Strausberg Airport.
"The energy consumption for take-off and cruise was in the expected range, system temperature lower than expected and the aircraft flew easily and safely," said Lars Jorges, CEO of Flight Design.
#ElectricFlight is qiet and gentle: @flightdesignct presents new proof-of-concept aircraft #F2e at Strausberg Airport to public today – powered by @Siemens #ElectricPropulsion system #EPUIII. Congratulations to the #flightdesign, #apusflightservice and Siemens #eAircraft teams! pic.twitter.com/pW01Vj4oJ1

— Frank Anton (@Frank_E_Anton) June 5, 2019
The F2e is part of Flight Design's new range of aircraft, launched at AERO Friedrichshafen in April. The F2, powered by a Rotax piston engine, has already flown and will be the first to go on sale.
Certification and production of the F2e, with a Siemens electric propulsion system, is planned for 2020 with more than two hours flight time. Max takeoff weight of the F2e is 1100kg, max cruise speed estmated at 220km/h, with optimum speed 170km/h.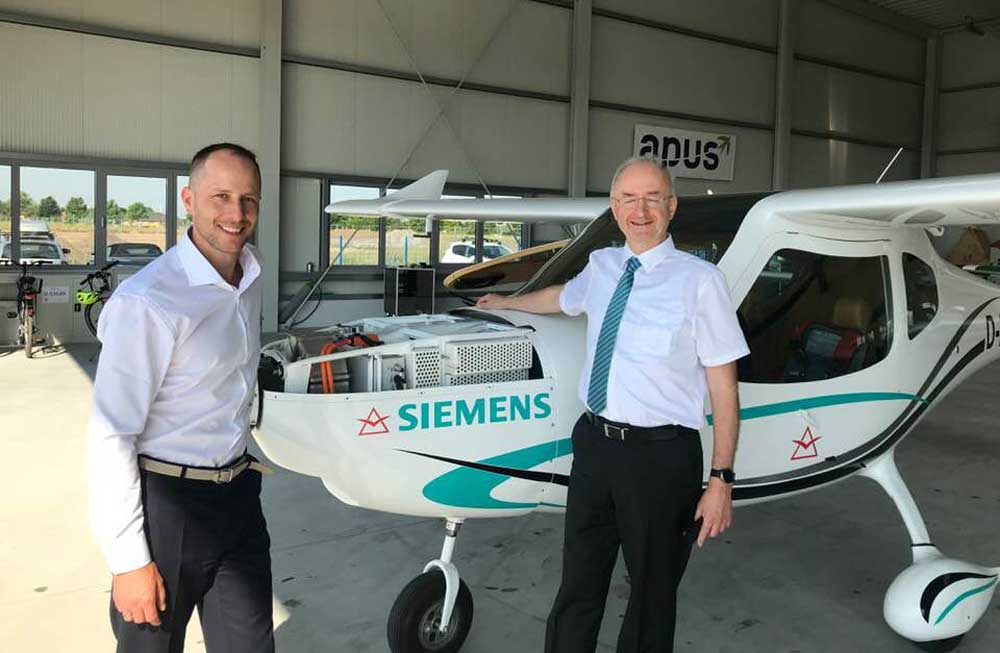 Both the F2 and F2e use Flight Design's new Modular Airplane Construction and Certification System (MACCS), with a four-seat F4 also planned.