Californian company Ampaire has made the first flight of its hybrid-electric Cessna 337, swapping out one of the aircraft's two engines for an electric propulsion unit.
The aircraft, based on the six-seat Cessna 337 Skymaster with fore and aft engines, was retrofitted with Ampaire's electric propulsion system powered by a lightweight battery system.
The battery-powered electric motor replaces a combustion engine of the aircraft's original two-engine configuration, and the resulting system is a 'parallel hybrid', meaning the internal combustion engine and electric motor work in concert to optimise power output as the plane flies.
In hybrid configuration, the aircraft sees significant greenhouse gas emissions savings and operating cost reductions. The experimental plane was flown by a test pilot and flight engineer.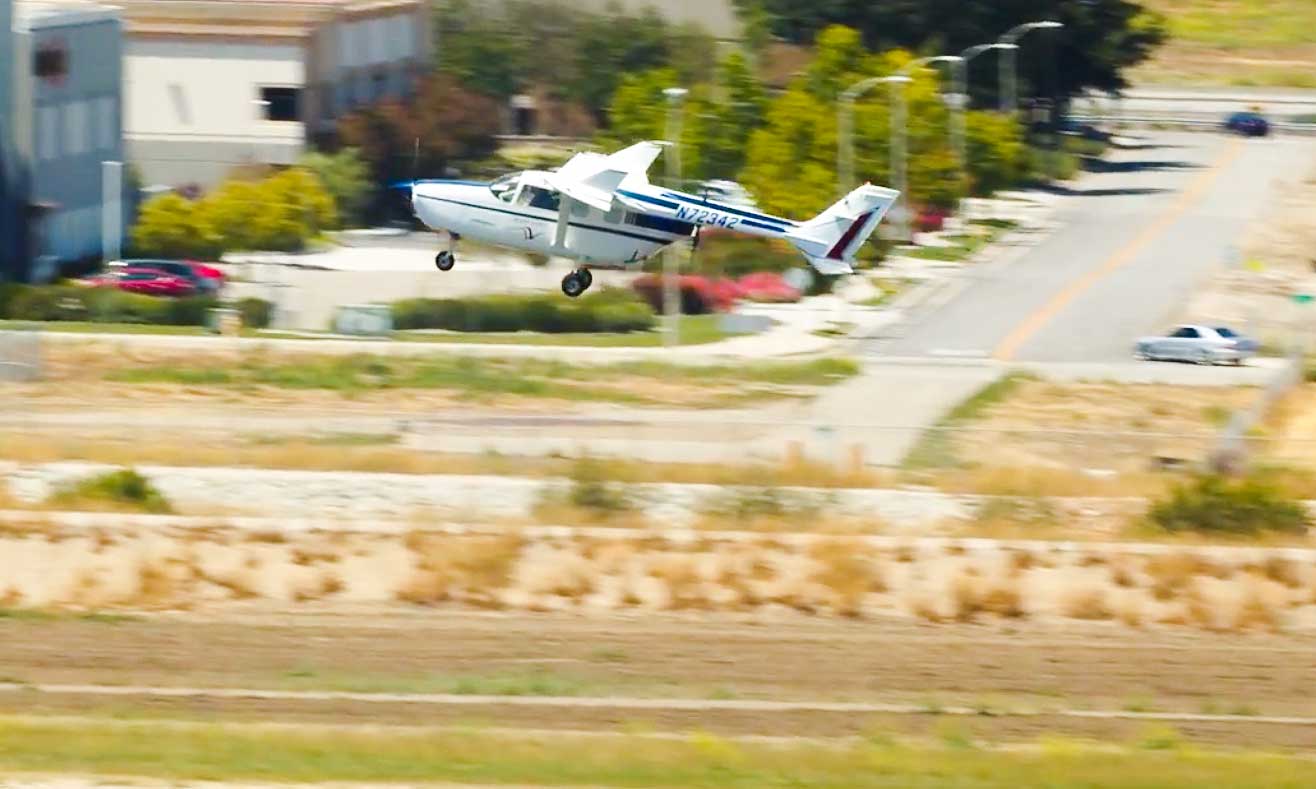 "Ampaire is proud to lead the aviation industry in transportation electrification, and we recognise the importance of electric aviation for climate change and community connectivity," said Kevin Noertker, CEO of Ampaire.
"Given the urgency of the climate crisis, today's historic flight not only signifies a huge step forward for aviation, it also shines a light on Los Angeles's leadership in transportation electrification," said Matt Petersen, CEO of the Los Angeles Cleantech Incubator (LACI).
Ampaire plans to start commercial operations in 2021. The test flight follows FAA airworthiness approval to begin a flight test programme. The test flights will see the aircraft fly multiple times per week from June through August 2019 and will gather data about the electric propulsion performance characteristics.
In late 2019, Ampaire will begin a pilot project on a commercial route on the Hawaiian island of Maui. The aircraft will be a newly retrofitted Cessna 337, modified with lessons learnt from the test flight programme. This aircraft will be a pre-production prototype and will move Ampaire closer to commercial readiness.
Ampaire's focus is on supplying aircraft to regional airlines who typically fly short-haul, often serving remote communities and island regions.
In addition to the upcoming pilot project in Maui, Ampaire is also in collaboration with Vieques Air Link (VAL), a regional airline in Puerto Rico, to establish a pilot project in the region. Alongside Mokulele Airlines and VAL, Ampaire has signed Letters of Interest with 14 other airlines across the world.