The first independent electric aircraft charger has been approved by the European Union Aviation Safety Agency (EASA).
Called Skycharge, it's been developed by Switzerland's Green Motion company which is now part of global supplier Eaton.
The charger is available either as a fixed version on a stand or with wheels for mobility. The Skycharge mobile version powers both electric aircraft such as the Velis via GB/T charger plug, and cars via either CCS or CHAdeMO plug.
The charger can be plugged into a standard CEE electric supply or combined with Eaton's photovoltaic system.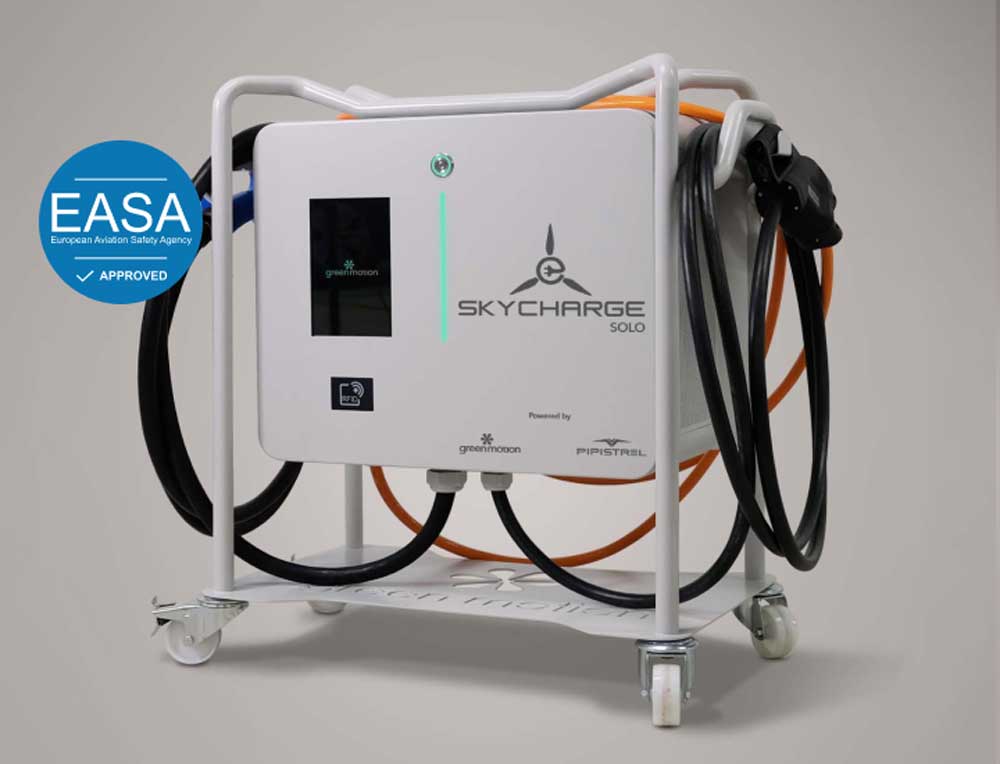 François Randin, founder and CEO of Green Motion, which is rebranding as Eaton, said, "Skycharge is the result of the partnership between Pipistrel and Green Motion – two companies with revolutionary ideas and cutting-edge solutions.
"By putting our world-class engineering teams together to shape and define the future of electric planes, we seek to deliver the best flying experience and significantly reduce the cost of flying, as well as air and noise pollution."
Eaton and Pipistrel are members of SAE International's AE-7D Aircraft Energy Storage and Charging Committee, which enables them to participate actively in the setup of an internationally accepted aerospace standard in e-flight charging.