A fully-electric power de Havilland Beaver made history yesterday as the first commercial aircraft to fly.
The aircraft, operated by Vancouver-based seaplane company Harbour Air, made its first flight since being converted to electric power with a 750hp (560kW) magni500 propulsion system.
The flight took place on the Fraser River at Harbour Air Seaplanes terminal in Richmond, south of Vancouver International Airport. It was flown by Harbour Air CEO and founder Greg McDougall.
"Today, we made history," said McDougall. "I am incredibly proud of Harbour Air's leadership role in re-defining safety and innovation in the aviation and seaplane industry.
"Canada has long held an iconic role in the history of aviation, and to be part of this incredible world-first milestone is something we can all be really proud of."
Earlier this year, Harbour Air announced its partnership with electric propulsion engineers magniX and the company's intention to build the world's first completely electric commercial seaplane fleet, using the magni500 high-power-density electric propulsion system, unveiled at the Paris Air Show last June. Harbour Air operates 42 seaplanes around the British Columbia coast.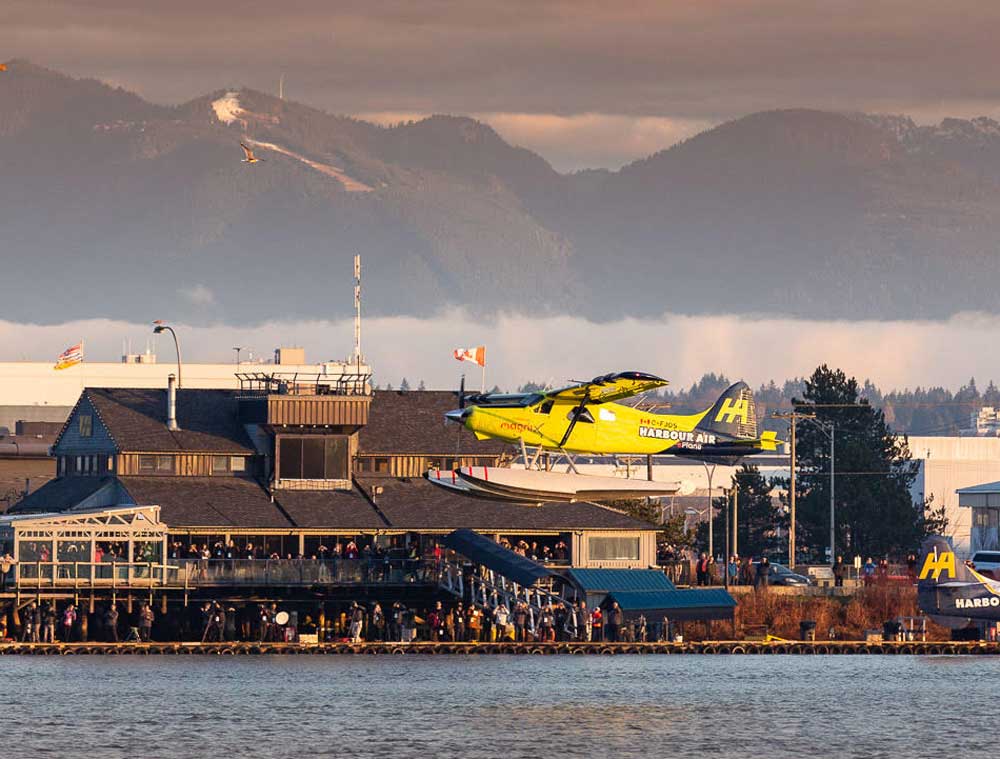 "In December 1903, the Wright Brothers launched a new era of transportation — the aviation age — with the first flight of a powered aircraft," said Roei Ganzarski, CEO of magniX.
"Today, 116 years later, with the first flight of an all-electric powered commercial aircraft, we launched the electric era of aviation.
"The transportation industry and specifically the aviation segment that has been, for the most part, stagnant since the late 1930s, is ripe for a massive disruption. Now we are proving that low-cost, environmentally friendly, commercial electric air travel can be a reality in the very near future."
magniX and Harbour Air will now begin the certification and approval process for the propulsion system and the retrofitting of aircraft.
Today, we made history. Launching the world's first electric commercial aircraft retrofitted with a 750 horsepower all-electric magni500 propulsion system. Thank you to our amazing maintenance team and our partners at @MagniX for all your efforts! Together, we did it! ?? #ePlane pic.twitter.com/Rhw35BRnqB

— Harbour Air Seaplanes (@HarbourAirLtd) December 10, 2019