Avidyne has received European Aviation Safety Agency (EASA) approval of its IFD540 and IFD440 GPS-based Flight Management Systems.
The two IFD navigation and communications units have a touch-screen GPS, can display terrain and traffic, and have wireless connectivity.
"The IFD440 and IFD540 have been incredibly popular in the US and in many of the N-registered aircraft based in Europe, and this EASA approval now opens the flood gate for the huge number of pilots flying European-registered aircraft, giving them access to the latest and the best GPS navigator in all of general aviation," said Dan Schwinn, Avidyne's President & CEO.

Both the IFD540 and IFD440 provide VHF communication and SBAS/ LPV precision navigation. They are designed to meet the accuracy and integrity requirements for ADS-B. As plug-and play replacements for legacy systems, the IFD540 and IFD440 share the same basic functionality in large and compact display formats respectively. They can be operated by 'knobs and buttons' or the touch-screen.
"We are pleased to have finally obtained EASA approval for our IFD440 and IFD540," said Mitch Biggs, Avidyne's Vice President of Sales and Marketing. "We know there is pent-up demand in Europe for our highly-capable systems, and we are looking forward to the market reach of these great products to all of our customers."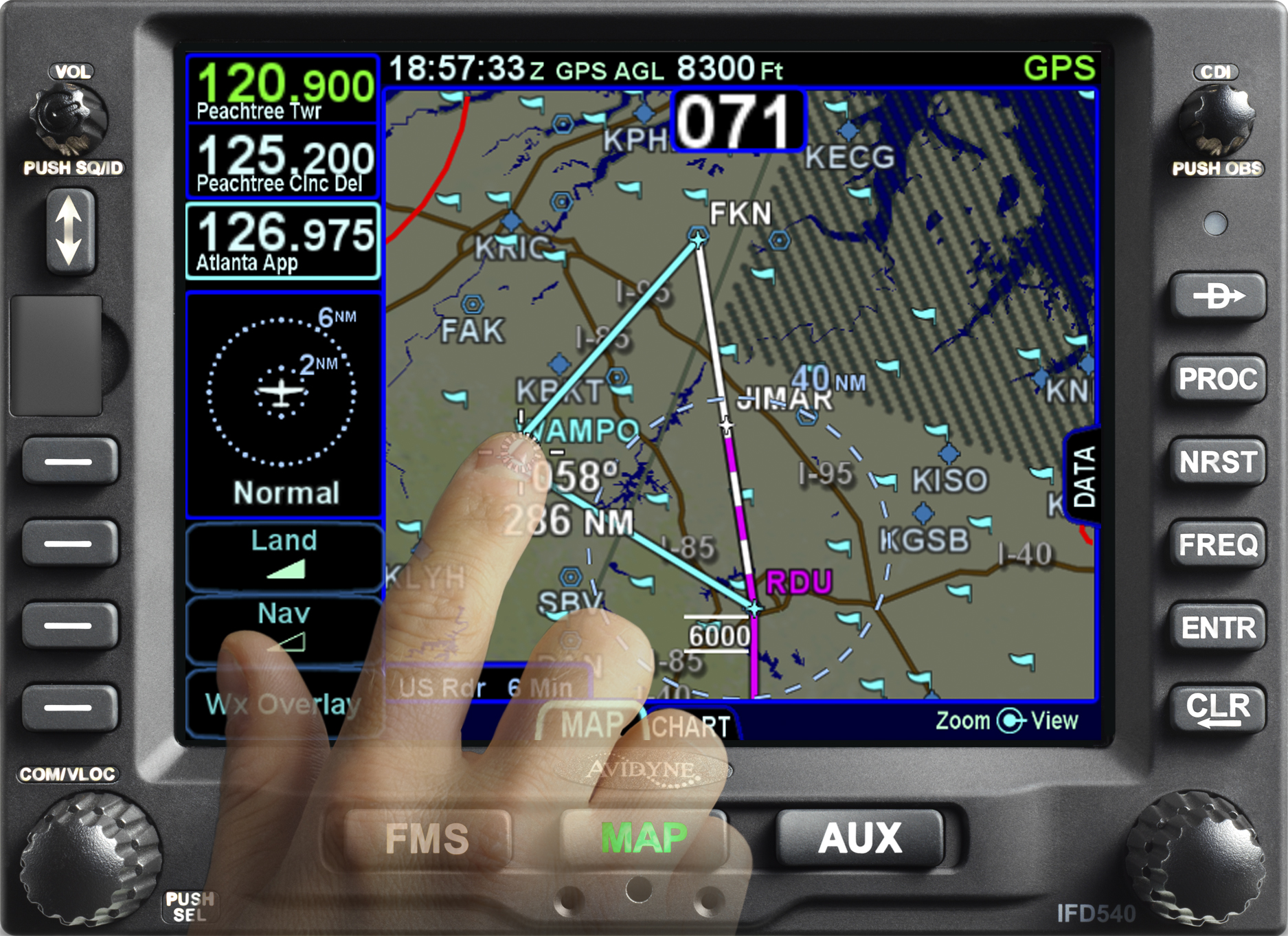 Pricing & availability
Avidyne, DAC International, and authorised European Avidyne dealers are now accepting orders, and initial deliveries of the EASA-approved IFDs will begin this month. One leading US dealer is advertising the IFD540 at $13,585.
More about the IFD540 & IFD440