The new Rotax 915 iSc3 engine has been type certified by the European Aviation Safety Agency (EASA) – with a max power output of 141hp, 5hp more than originally targeted.
"The EASA Type Certificate (TC) allows BRP-Rotax to now produce the certified 915 iSc3 A engine for the European market thus allowing us to fulfill the request of our customers for a more powerful Rotax aircraft engine with proven reliability," said Thomas Uhr, general manager BRP-Rotax.
"Not only has the certification been achieved within the promised time schedule but the engine has been certified to even higher power than originally announced. Instead of 100kW (136hp) maximum power the engine will offer 104kW (141hp) maximum power instead and 99kW (135hp) maximum continuous power."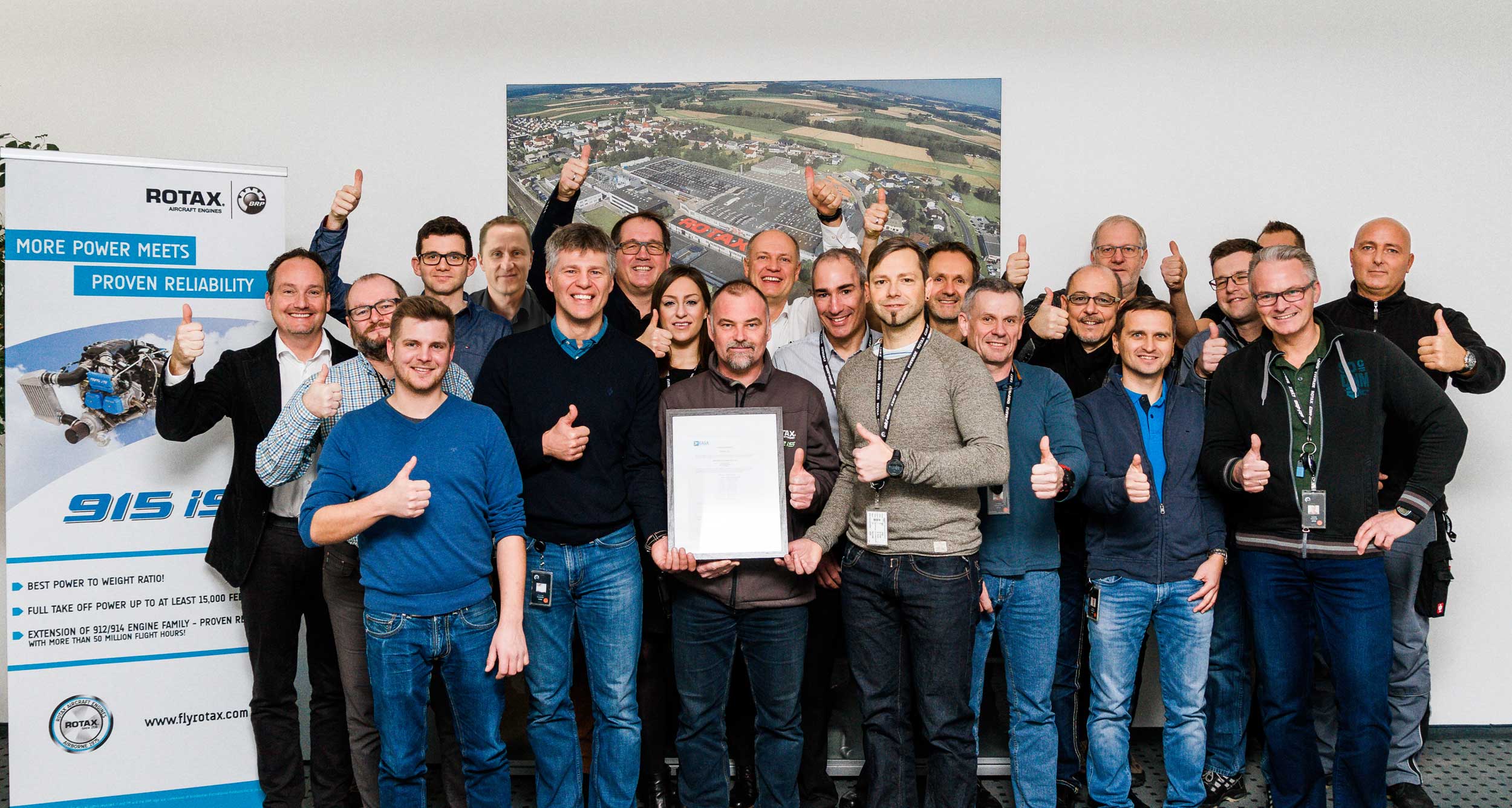 The increased power of 104kW is available up to at least 15,000ft. It's intended for use in fixed wing, gyrocopter and further applications.
So far, twelve aircraft manufacturers (OEMs) including Tecnam, BRM Aero, NIKI Rotor Aviation, BlackWing, Zlin Aviation have integrated the engine and will make their aircraft available very soon. Additional 47 OEMs are also already in the final stages of the integration of this engine.
FAST FACTS
Rotax 915 iSc
4-cylinder
4-stroke liquid/air-cooled engine with opposed cylinders
Dry sump forced lubrication with separate oil tank, automatic adjustment by hydraulic, valve tappet
Redundant electronic fuel injection, ignition, ECU
Engine management system
Electric starter
Propeller speed reduction gearbox
Turbocharger and intercooler
Target TBO (Time between overhauls) 2,000 hours
Service ceiling 23,000ft